We are going to add a new Integrations section in the Control environment. In this article you will learn what is going to change:
 Update (Jan 21): The new integrations section is now available
The changes mentioned in this topic will be rolled out to your Control environment on January 21 (Tuesday)
 This update only involves a new section and reordering pages. User permissions will remain the same.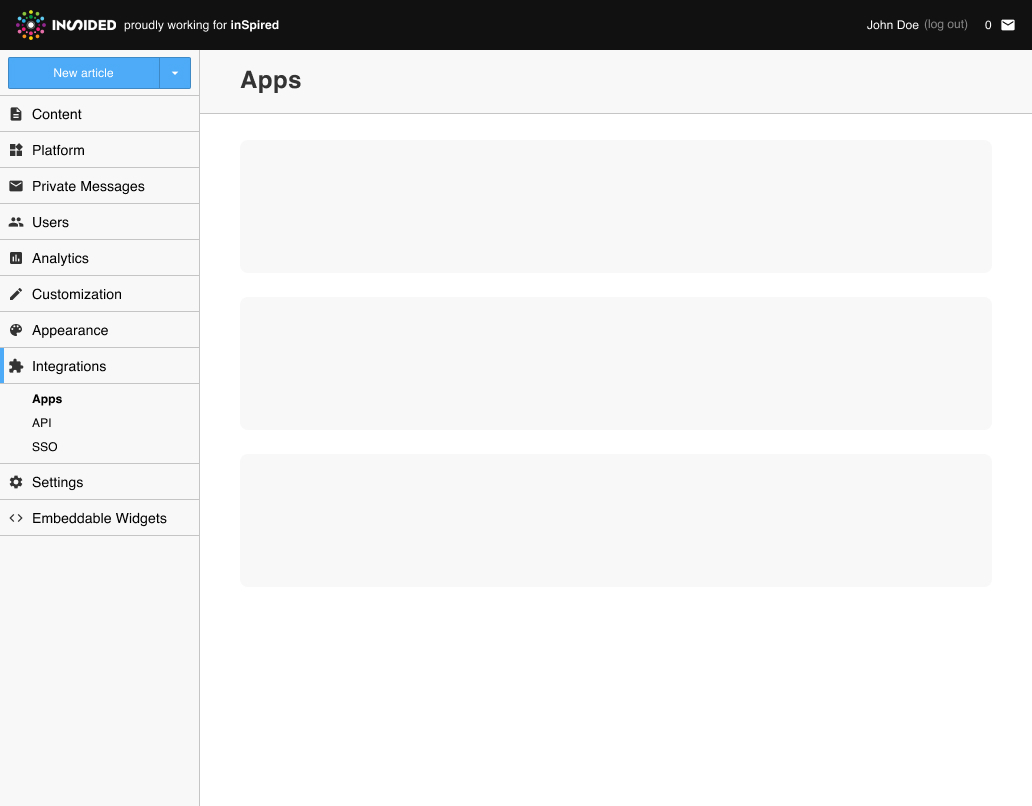 Integrations
A section dedicated to platform integrations with third-party applications (Apps), setting up an API, and connecting to single-sign-on (SSO) providers.
Changes
'Integrations' will moved from 'Settings' to its own section 'Integrations'
'Integrations' page will be renamed to 'Apps'
'API' will be moved from 'Settings' to 'Integrations'
'SSO' will be added in the near future
Why are we making these changes
We are actively looking into providing more integrations options to our platform. To promote visibility, and making it easier to explain where to work on integrations, we added the Integrations section to Control.
If you have any questions or feedback, let us know in the replies!