We're pleased to share that we are currently working on improving the user- interface and experience of search.
Jump to the instructions to preview the advanced search on your community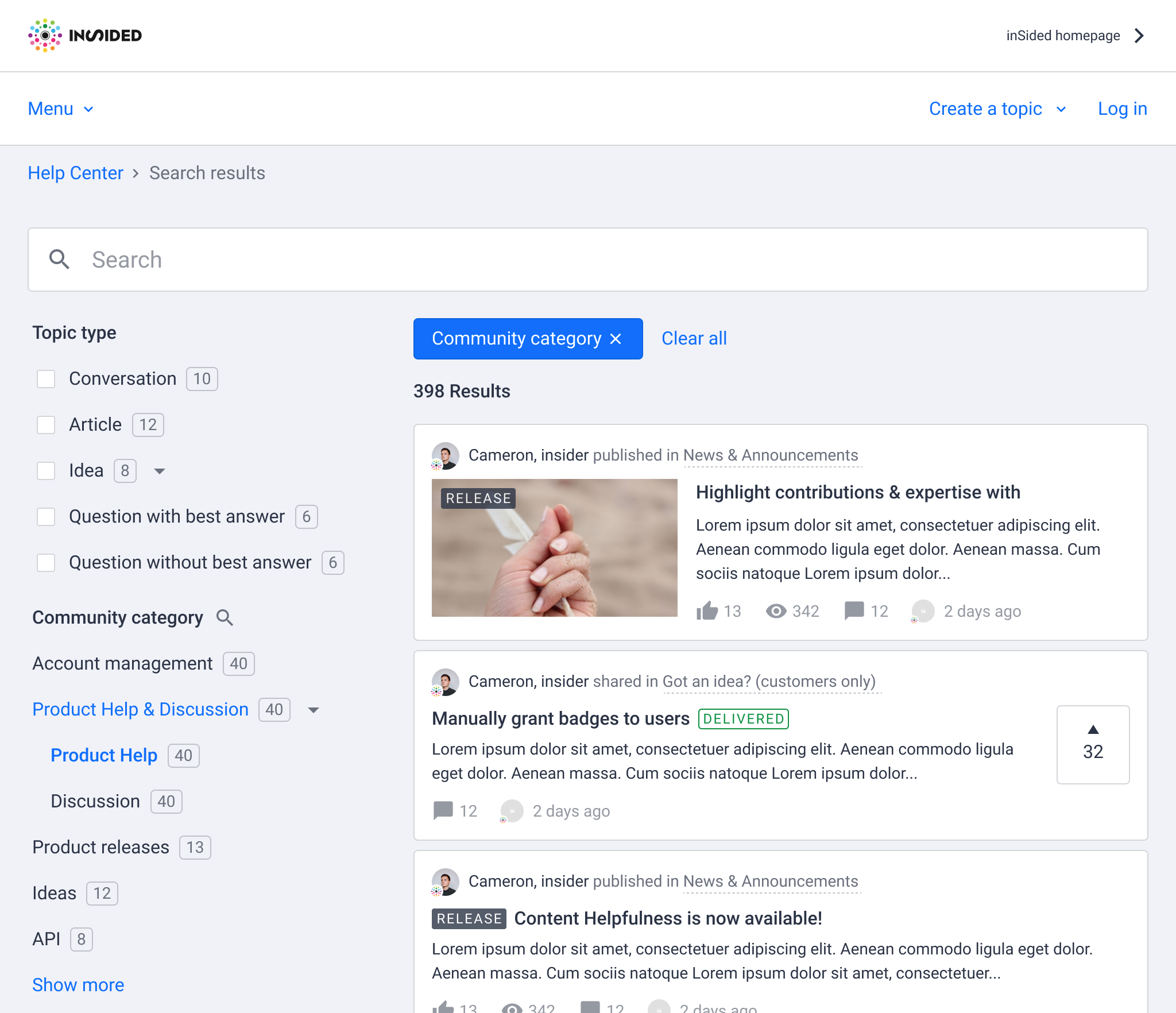 What to expect
Searching in a category page will only show results from that specific category*

Instant search - the list of search result will automatically refresh as you type in a search result page

Endless scroll - when you reach the bottom of the list of result we'll automatically load a new set of results

UI changes - the list of search results will be changed to improve read- and scanabilty

Search filters - you will be able to filter search result pages on:

Community (parent) categories

Knowledge base (parent) categories

Topic type

Public tag

Source (e.g. community, knowledge base)
*category specific search results are already available in the live-search dropdown
We have more ideas for search filters but would like to hear your input on this as well: Let us know what you think of this update, share your most desired filter and stay tuned for more!