Hi All - I have a group with 12 topics, but only 5 are visible on the group home page. Any idea why? There's not even a way to click for more activity. 
Here's the group in case someone from Insided wants to check it out. It is private.
https://community.ifs.com/groups/alliance-users-84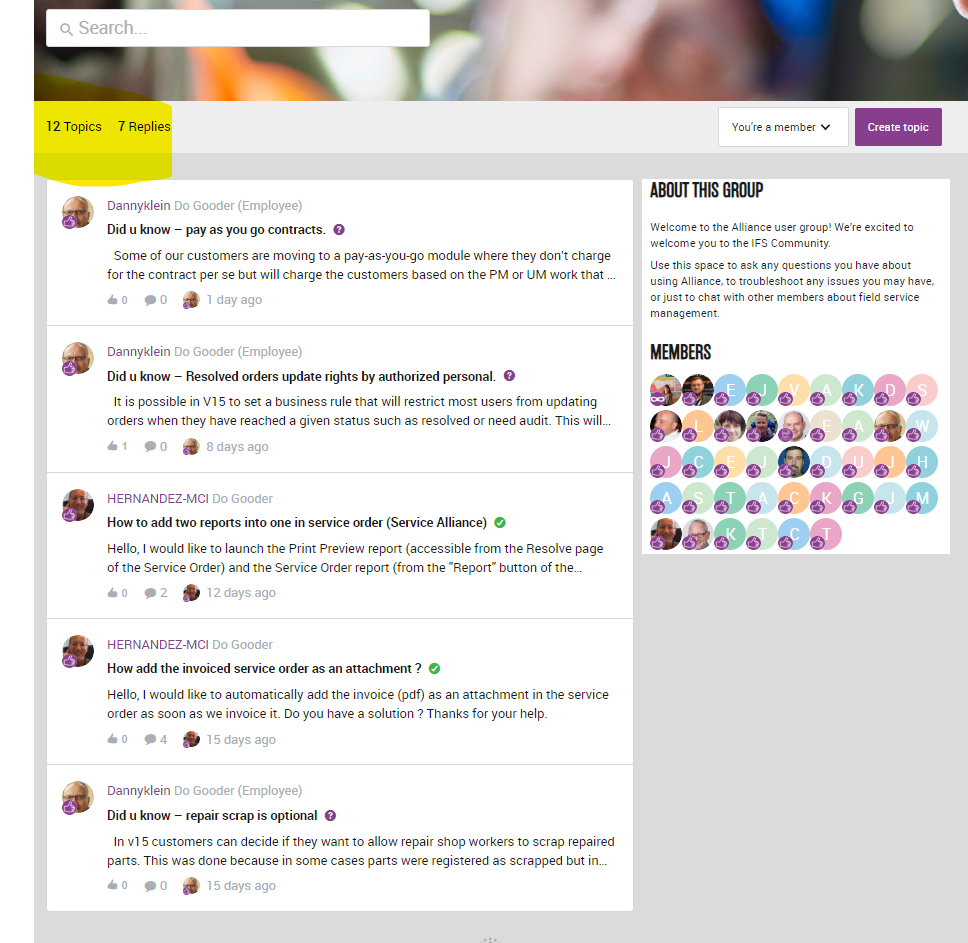 Best answer by Julian 19 June 2020, 13:52
Hi,
sorry, we must have overlooked this here.
There was an issue with private groups, this bug has been fixed yesterday. So I hope you can see all of your topics again now! :)
View original