Want to add some oomph to your post? Got some explosive news and want to feature it with an equally-explosive image? Or perhaps you've written up some mind-expanding tutorials that you'd like to highlight on your community?

With articles, you can boost the visibility and quality of your posts with the help of featured images and labels.
How To Create An Article
Go to Control > New > New Article.
Choose to publish in Community, Knowledge base or Groups. 
Choose the category to be published in.
(Optional) Choose a premade article label or add your own (this will be displayed to your members - see how it'll display in the images below).
(Optional) Add a 'Featured image', and crop it using our in-browser tool.
Publish your article immediately, or save it as a draft to come back to it later.
(Optional) Chose public tags that can be used during as a search criteria. 
 Notes:
Added the wrong label? No worries - you can still edit or delete the label, even after publishing your article.​​​​
​​​Articles can only be created from Control. It's a bit elitist, we know.

Click below to see how various featured images and labels appear on the community:

Topic view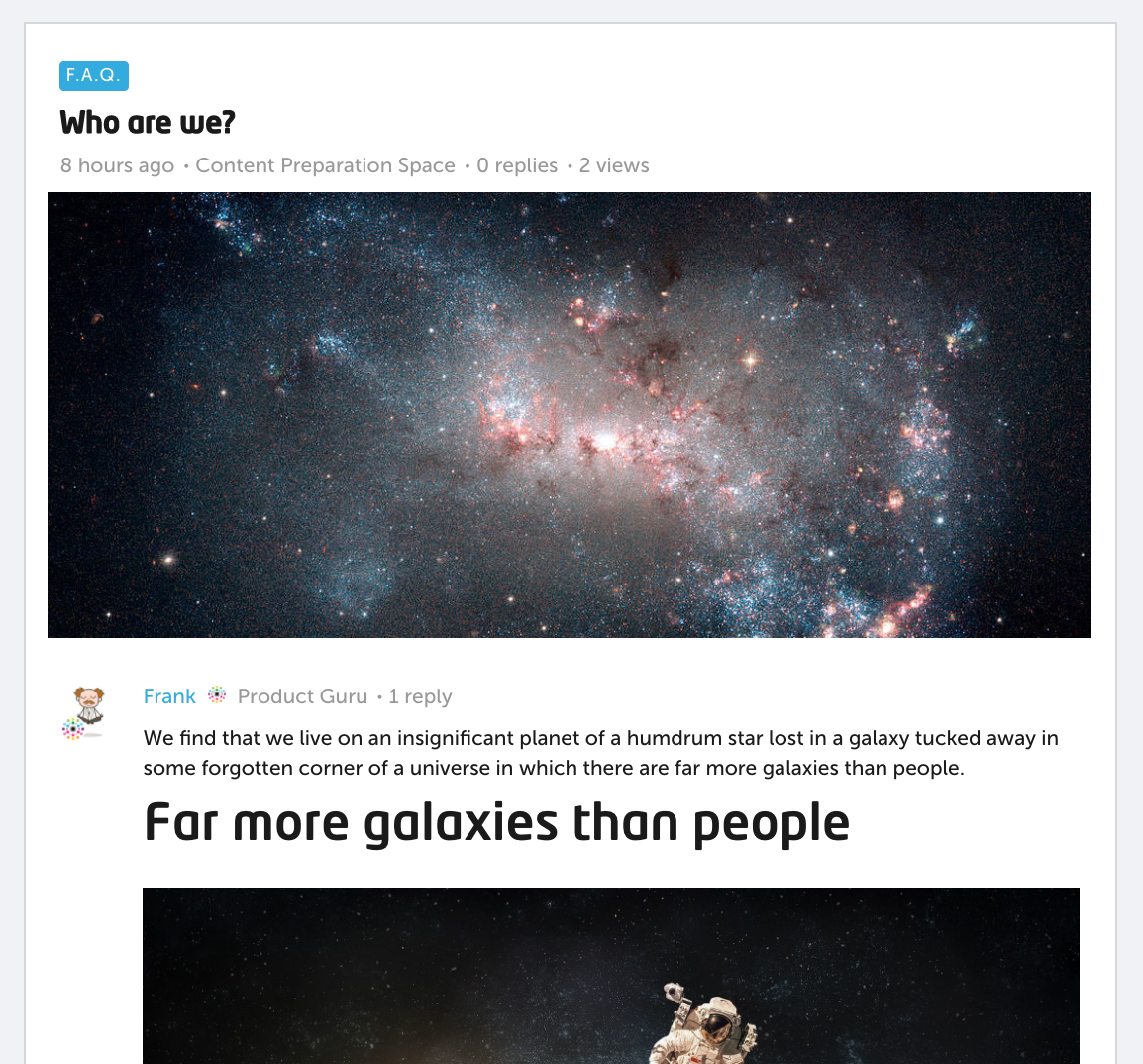 Category overview of article


Homepage view when article is featured