Need to ask the same question to all of your super users but want individual responses? Or perhaps you want to send a standard welcome to a group of newcomers who've just landed in your community? With mass messaging, you can send batches of individual private messages to your members.
How to send a private message to lots of members at once
Go to Control > Private Messages > New Message
Type the username of one or more members that you'd like to message.
Type your message and then hit Send.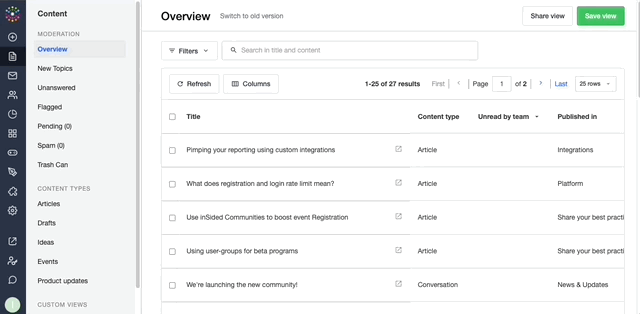 Tips, Tricks, & Technical Bits:
 
Currently, there's a limit of 50 members per message.


You can copy and paste a list of usernames separated by commas into the "To" field to speed things up. 
If you have a list of users that is separated by returns instead (for example from an export), you can turn this into one line of usernames separated by commas using this script. It's automatically grouped into lists of 50 members. (Thanks to Joran from the KPN forum team for this trick!!)


Mass messages are sent to members in a Bcc manner (members don't know that others have received the same PM), so your messages retain a personal touch from a member's point of view.