When a colleague has left the company, you also want to make sure that other users on the community are aware of that. Otherwise they might expect a reply to a private message, or a response after mentioning them in a thread.

There are two things you need to do when a colleague does not work on the community any more:
Make sure that this user is not able to use this account
Update the profile so that other users notice that he/she has retired
To make sure that the user is not able to log in and use the account in the future, you should ban the user or change the login details (so change the password or the SSO ID, depending on which login you use). Both options can be found in the profile page in the Control environment.

To update the profile of this user, you should assign this user a rank that has the addition "retired" in it. This is how a retired Moderator should be displayed:
 


How to do this

First, you will need to create a Custom user role ([Settings] - [User Roles]) so that you can assign that role to a user that is retired: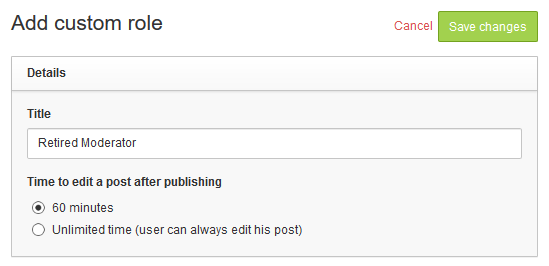 Once you have created such a custom user role, you need to assign this to the user: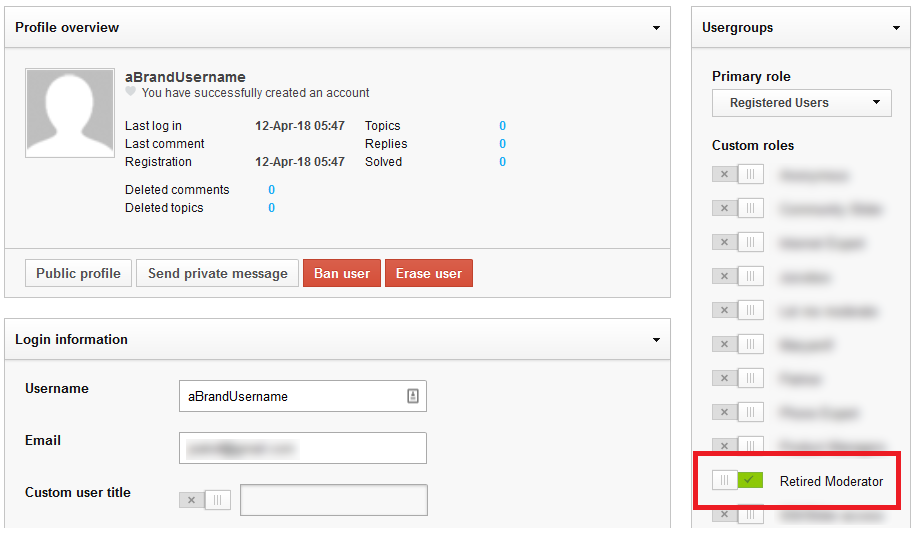 Then, as a last step, you need to create a rank with the name that should be displayed (here "Retired Moderator") which can only be received when a user has this custom user role: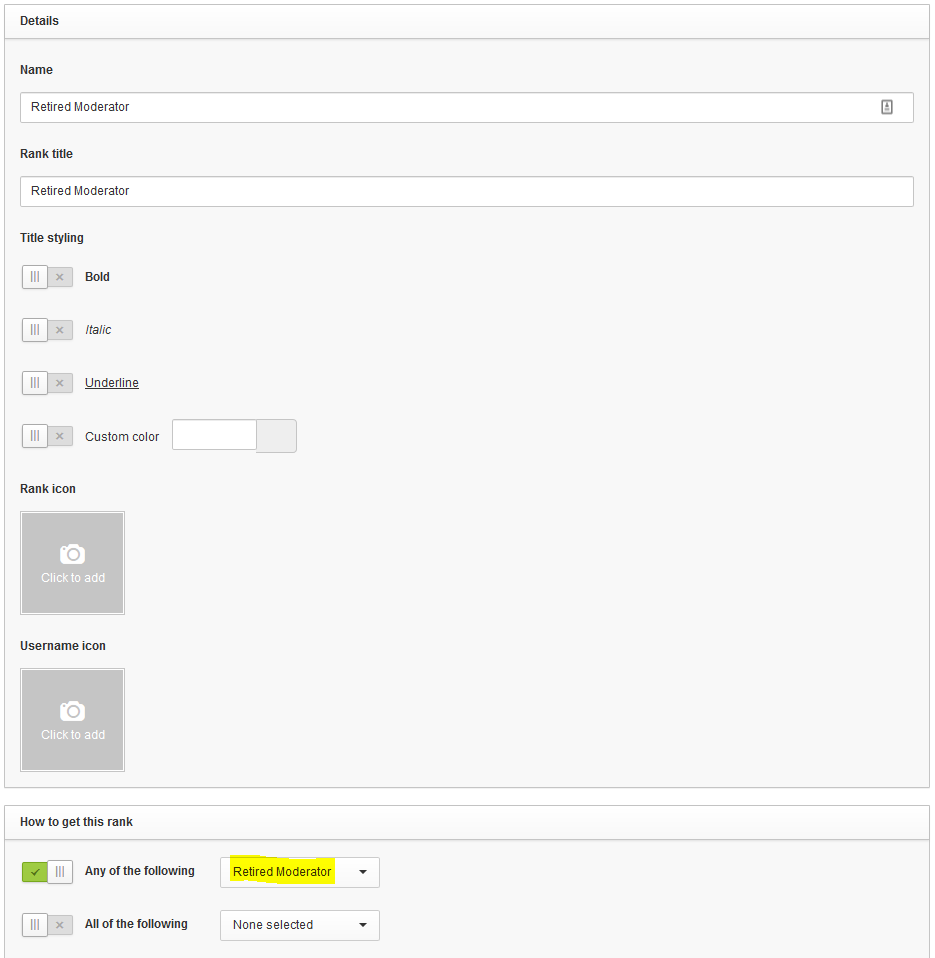 Note: As this rank is achieved by a custom user role and not by user activity, please add 0 for all values that are required for this rank (e.g. 0 posts, 0 topics, etc.).

After you have saved this, the users that have been marked as retired will automatically receive this special rank.