At inSided, we believe that unifying all customer success content in one place empowers your customers to be successful and increases self-service rates. To do so, we've already built some native integrations to bring content from Zendesk, Freshdesk, Skilljar, Thought Industries and more. On top of that, we're now opening up our Federated Search API to allow you to bring any external content to your customer hub.
What's new?
Using our federated search API you can now push any external content into our search engine and unify the search experience by showing the most relevant results, no matter where it comes from.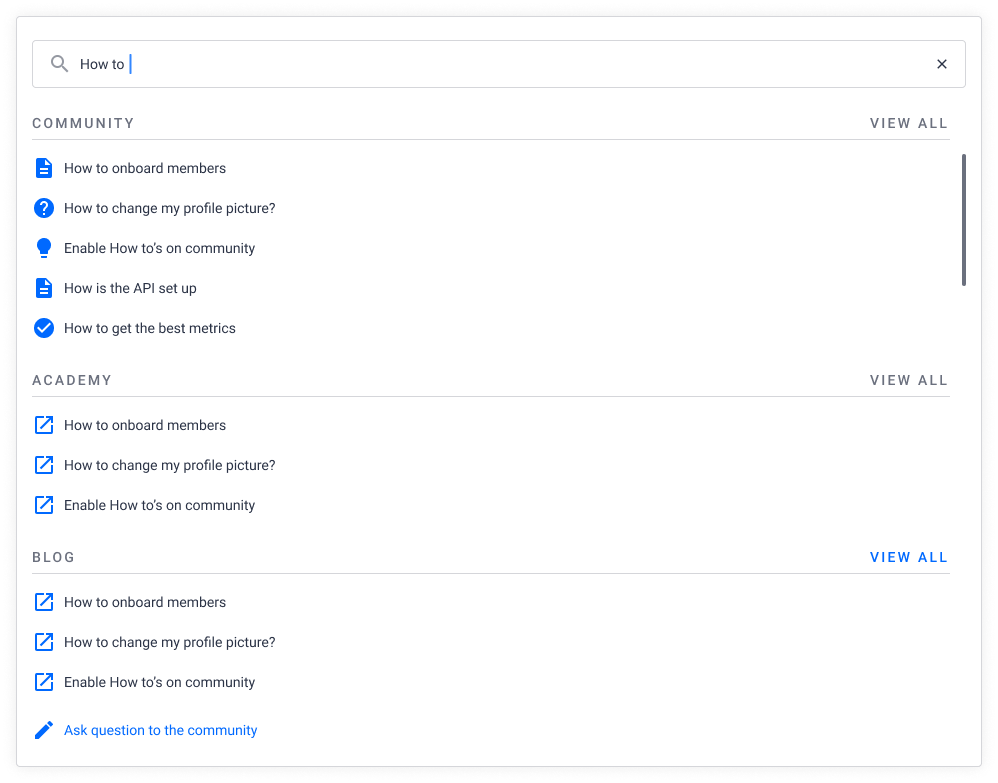 With the Federated Search API, you can:
Push any external content to the inSided search engine

Categorize and differentiate external content by source (e.g. Academy, Docs, Help center, Blog)

Display external content in the live-search dropdown and search result page

Directly navigate to external content from the inSided platform

Filter search result pages between community results and external results
Note: Federated search via API is a paid add on. Please contact your CSM to start using it.
How do I set it up?
Learn more about setting up federated search through the API in our Knowledge Base article. This page also links to our API docs, where you'll learn how to include the title, content, url and source.
https://community.insided.com/integrations-124/how-to-show-external-content-in-the-search-results-federated-search-4065 
Customer spotlight
Unqork, one of our customers who was in the beta for this feature, has set up the Federated Search API so that they pull in courses from their academy, and help articles from their external knowledge base. Want to see it in action? Head over to community.unqork.com!