Hi everyone!
As a beautiful (but quite hot) summer comes to a close, I am excited to share this Roadmap Update with you as we head into fall!
As we've mentioned before, we remain committed to building great tools that enable you to maintain the best-in-class Customer Hub and community experience for your users. We remain focused on our product development goals:
Enabling you to transform your community into a unified Customer Hub, to act as single centralized destination for all customer content and engagement

Allowing you to optimize the Customer Hub experience through customization of pages and landing pages and personalisation of the user experience by role, or e.g. customer segments that you have defined in your Customer Success CRM

Building tools to stimulate engagement by users within your community

Introducing features to help you automate community-work, improving user management, moderation and reporting to simplify community administration (and spend less time!)

Continuing to improve of the core of our platform and our technology-stack to provide even better reliability, scalability and faster development of new features in the future
Continue reading for a more detailed look at all features and improvements that are coming up and for a recap of the recent releases.
Coming up
Customisation
Dynamic content widget
Coming soon: the dynamic content widget! This will help you dynamically display content as cards or a list on your community pages, and keep your pages more up-to-date (and active) with less manual action. For instance, you can choose to display the 5 most recent Product Updates in a list, alongside a list with the 5 most recent Ideas. You can read more about it in this research article.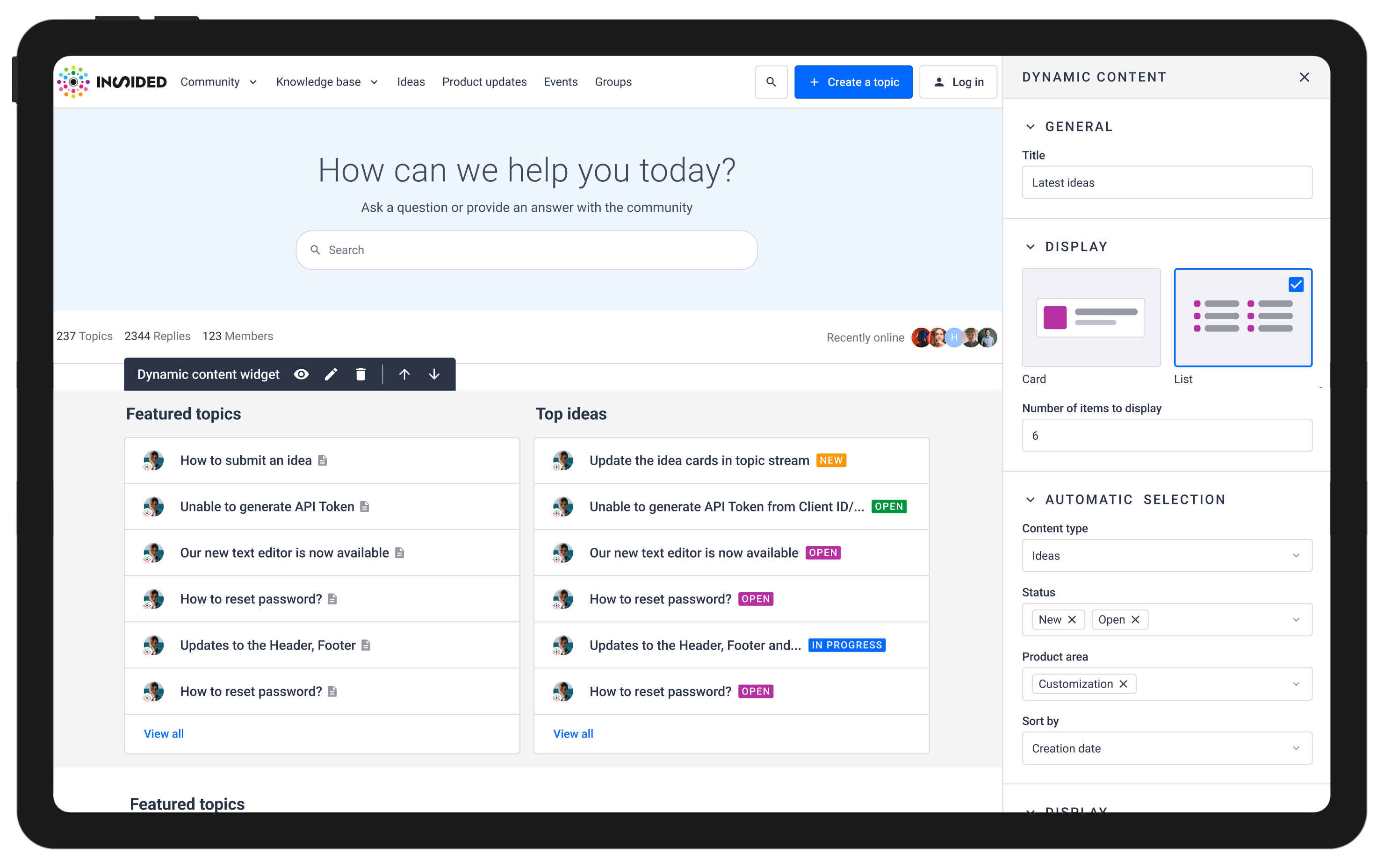 Custom pages
This fall, we'll enable you to build custom pages on your Customer Hub! For instance, this will allow you to create dedicated landing pages for specific personas, products, or events. These pages can be built using all of the available widgets you've come to know, including the new Dynamic Content widget. You can read all about it in this research article.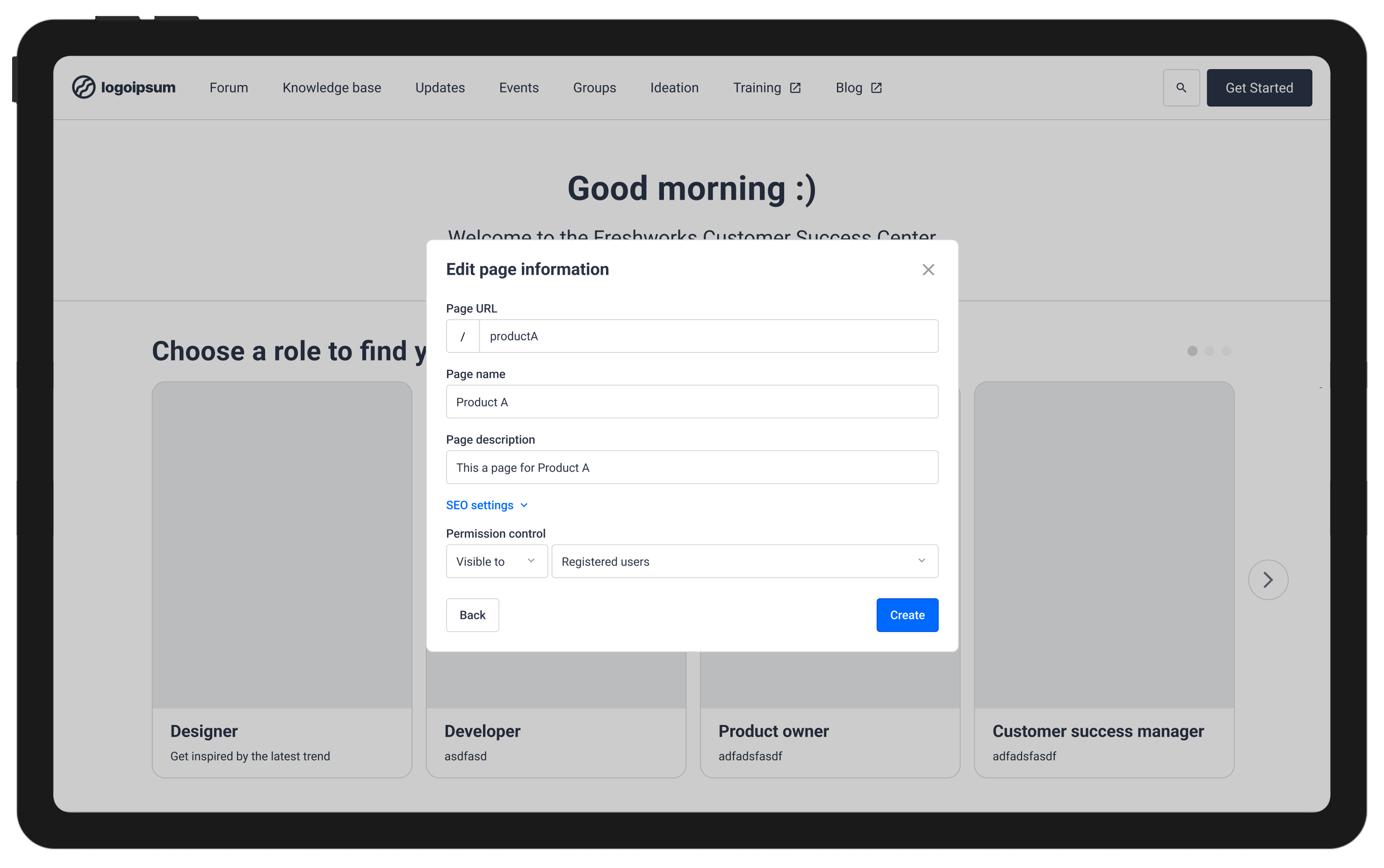 Custom dropdown menus
You will be able to customize your community's main menu-bar by adding additional items to a dropdown menu. This will enable you to:
Add custom pages anywhere in your navigation, making sure they fit the flow you want your community to have

Organize links to external resources from anywhere in your navigation, they don't have to be on the community platform in order to be linked. Use with caution, as we still want to keep it a seamless digital experience :)
Automation
Add more filter operators
To better find groups of interest among your user base, we have recently released our new filters. The new filters allow you to filter on custom user profile fields. We're also updating how the filters work by adding filter operators to the current filters (eg. contains, does not contain, is empty, etc.). This will allow you, for instance, to identify all users where the email address "does not contain @insided.com" to filter out employees, or where groups "is empty" to identify users that aren't part of a group yet.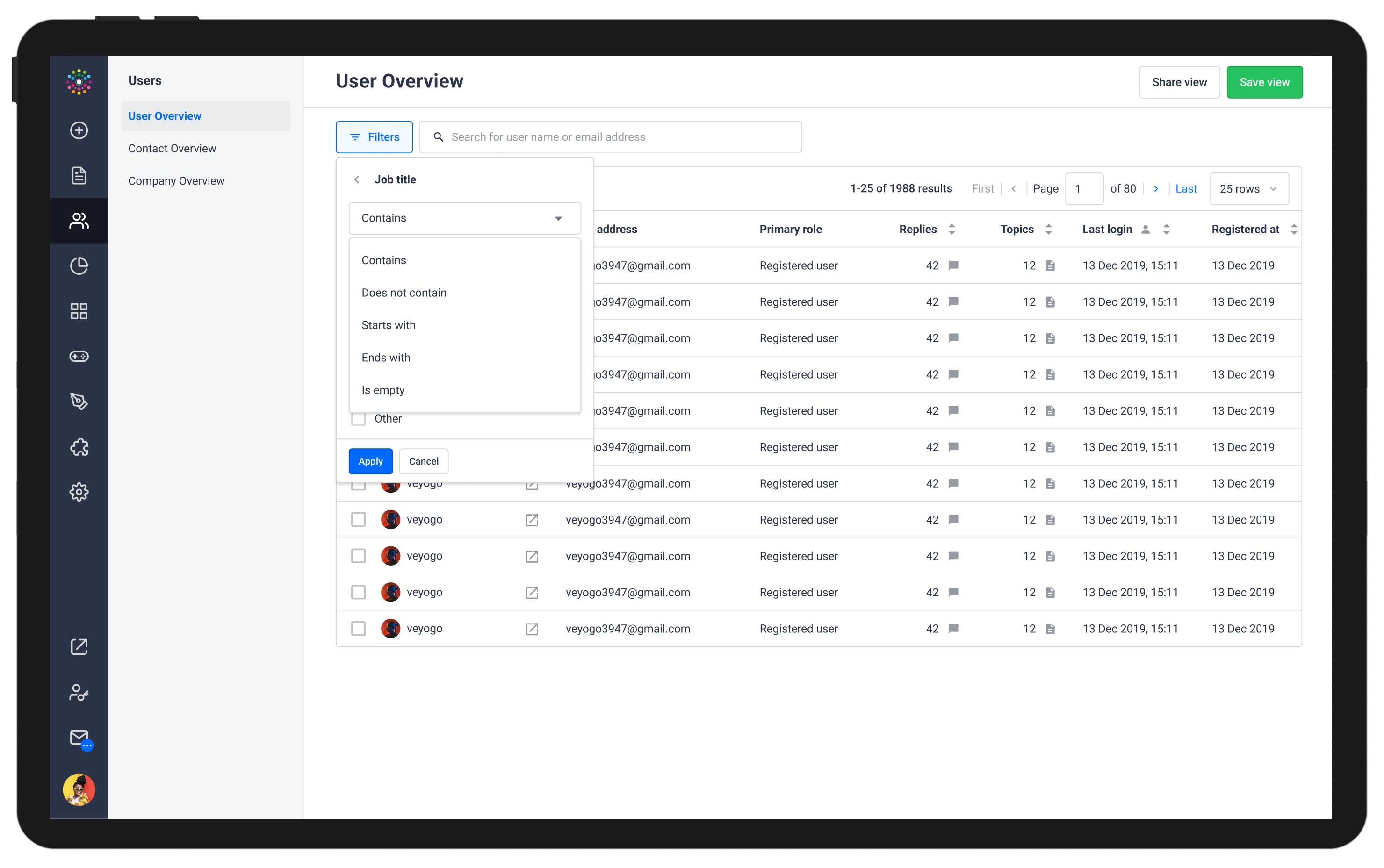 Create and save user segments
We will enable you to save segments of users that match certain filter criteria. This will help track your most important user segments (i.e. churned, new users, champions, etc.), as well as keep an eye on groups of interest (eg. users without a badge, users without a group, users with job title x, etc.).
Segments will be able to be used as audiences for several existing and future mechanisms: email campaigns, showing or hiding widgets on pages for particular segments, etc.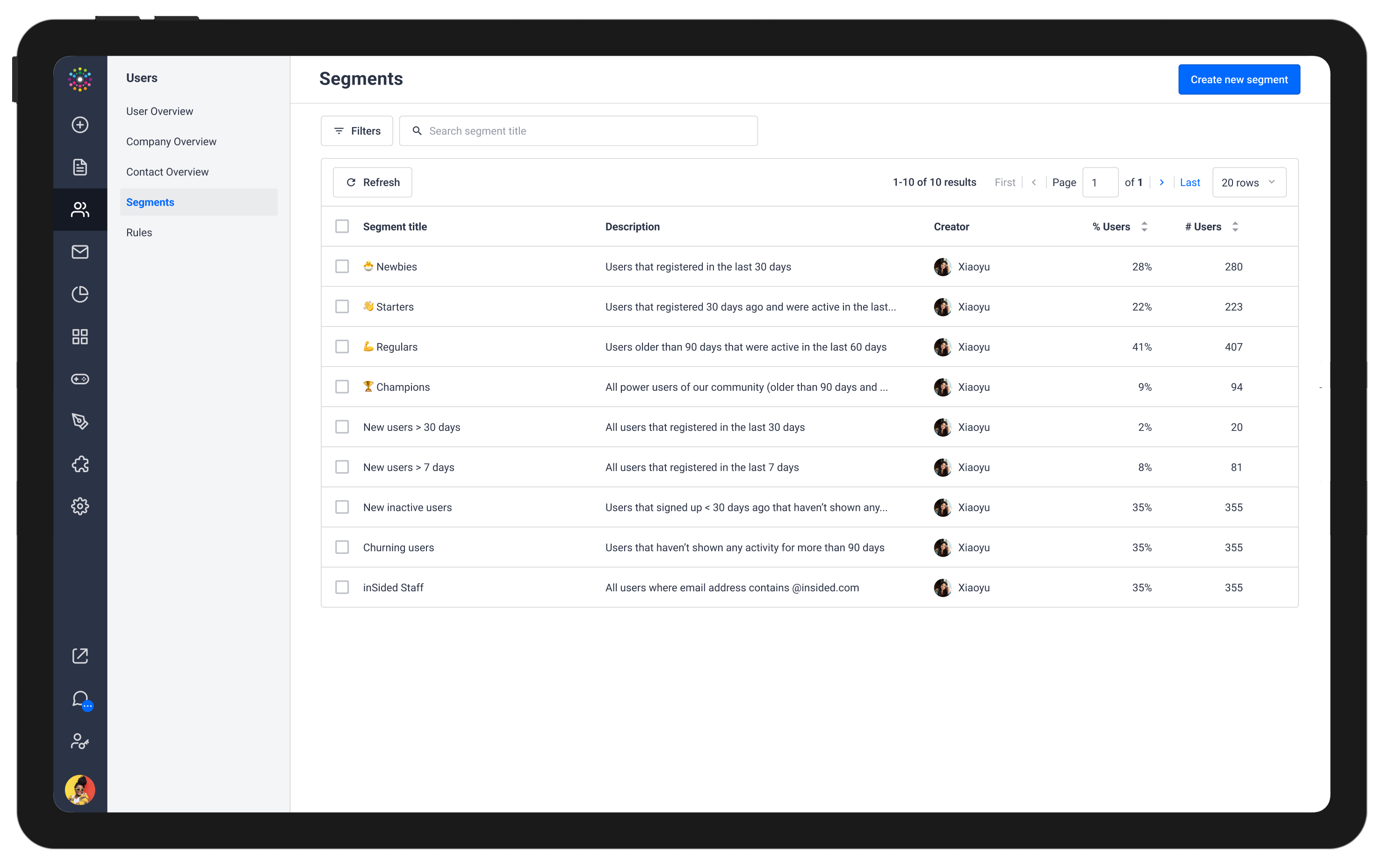 Apply bulk-actions to users
Applying actions to users currently has to be done one by one, and it's a hassle—we hear you! To make this more efficient, we'll now offer some basic bulk-actions on the User overview.
If you've selected one or more users, you'll be able to perform a bulk-action. Initially, the available bulk-action(s) will be to assign a role, after which we'll allow awarding a badge and sending a private message.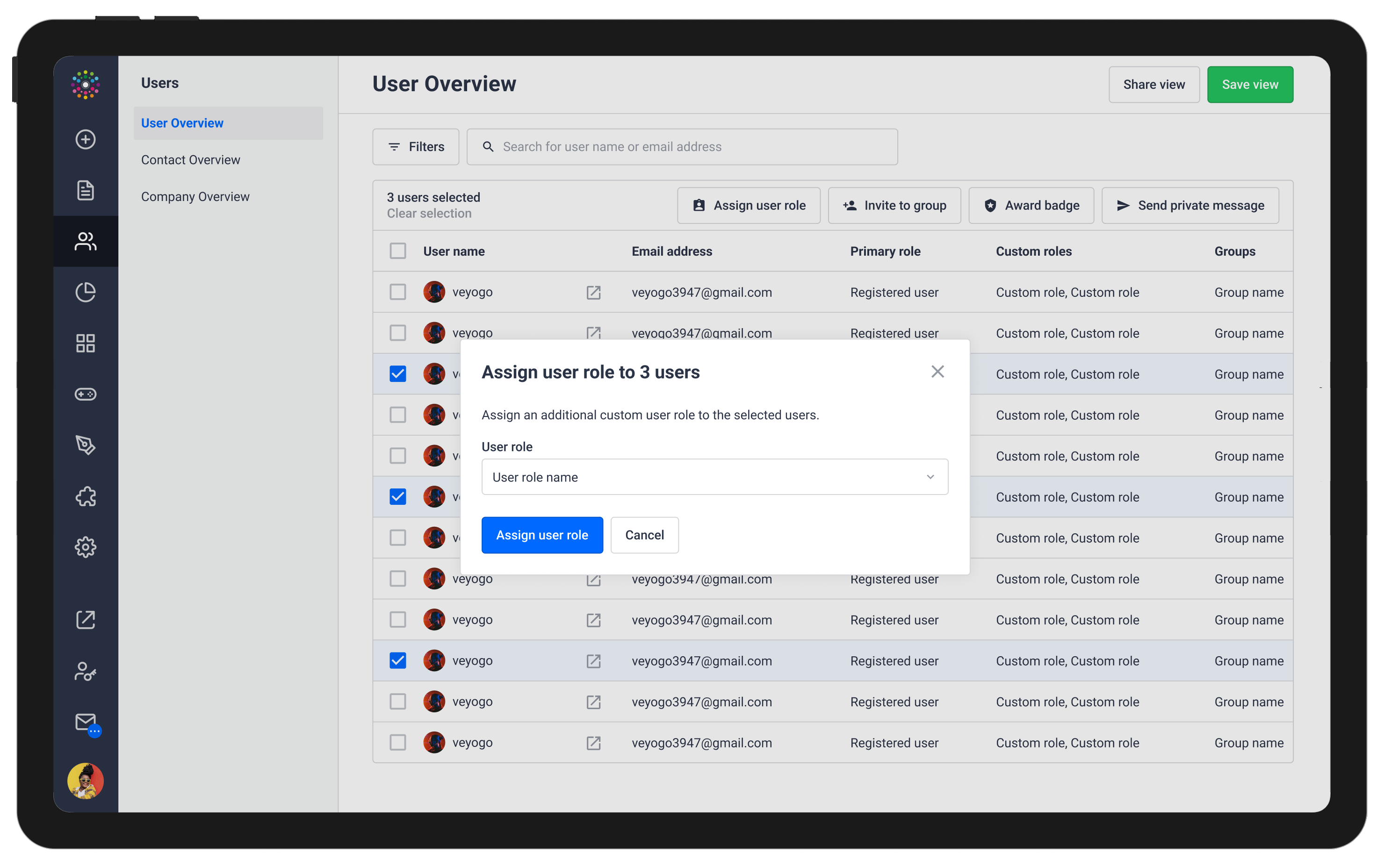 Engagement tools
Automated email campaigns
Automated email campaigns offer the ability to automatically onboard, (re)engage or reach out to particular groups of interest (eg. promote an event for all users or specific users). It will be possible to set up sending rules based on the last activity, registration date, role, and group membership.
Later, we'll add the option to automatically address people once they enter a specific segment.
If you want to be enrolled in the closed beta for this feature, make sure you sign up for the waitlist in this Product Update.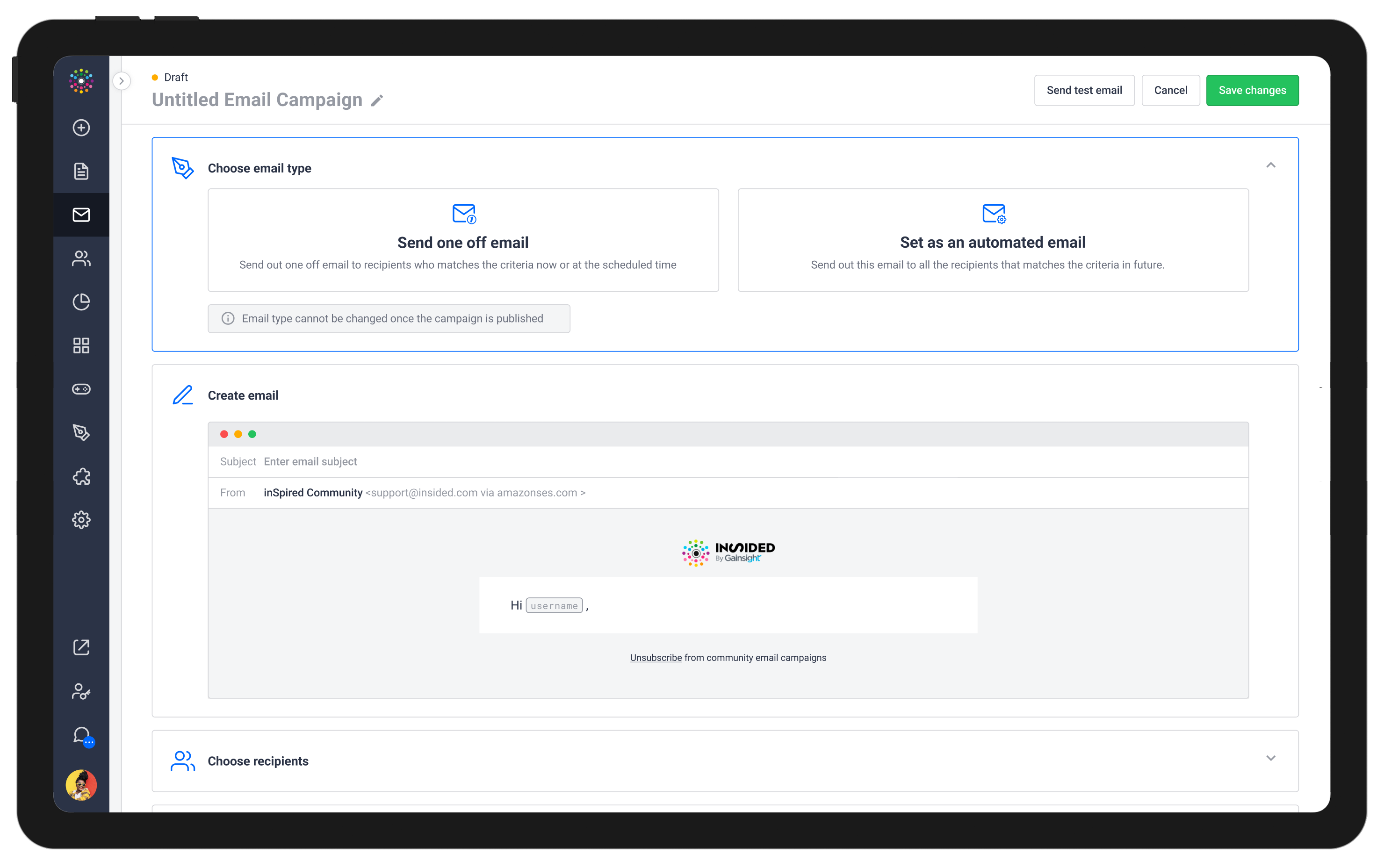 Use segments in email campaigns
Later this year, segments created from the user overview will be selectable as an audience for (automated) email campaigns. This will allow for more specific targeting based on all filters (also custom user profile fields) as well as being able to automate actions based on your segments. It will also enable you to create specific onboarding or reactivation flows for different personas in your community.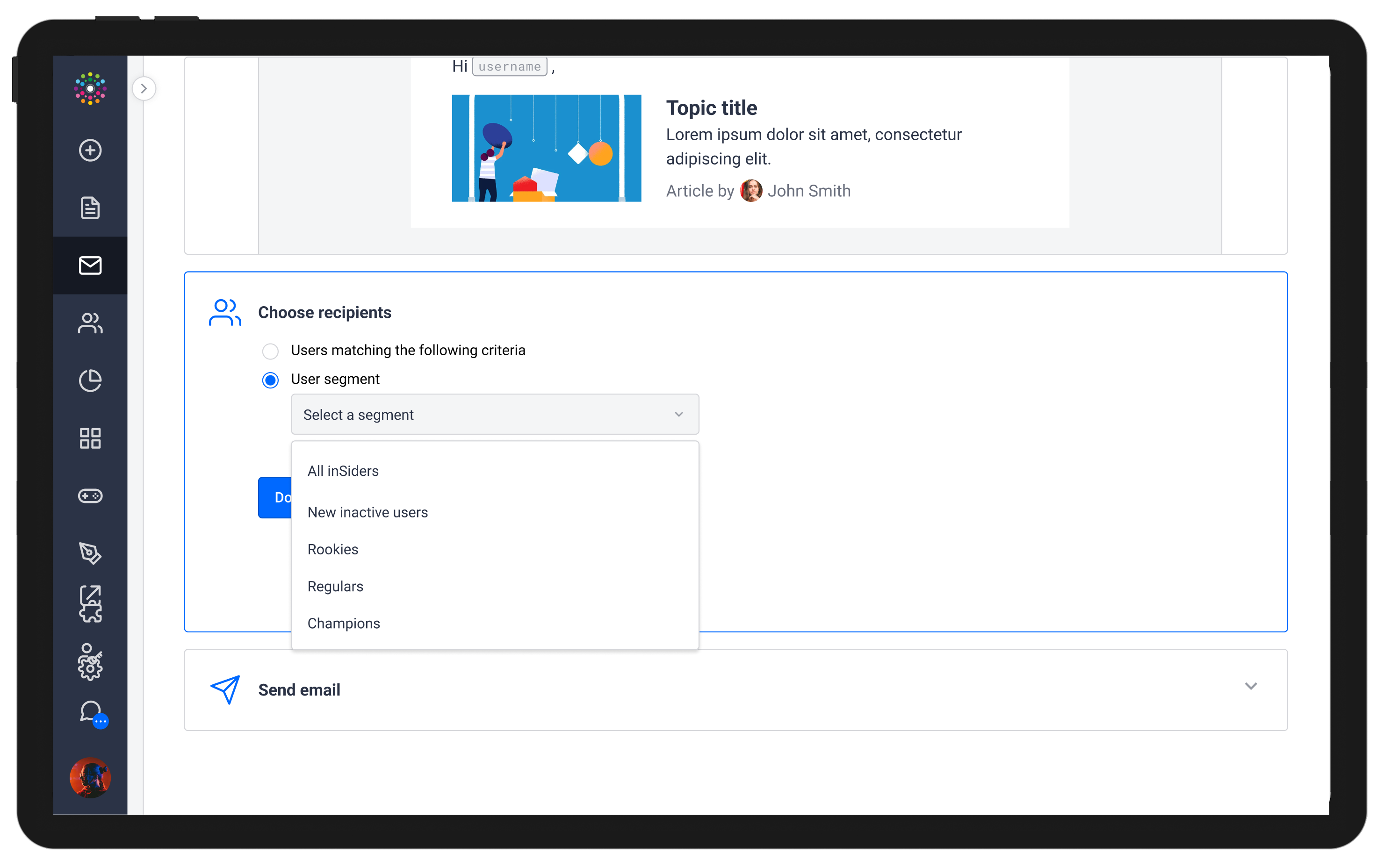 Ideation improvements
Disable voting for ideation statuses
We will allow community managers to enable or disable voting by ideation status. It will be possible to disable voting for "Closed" or "Duplicate" statuses. The aim is to prevent frustration of users voting for ideas that are not under consideration.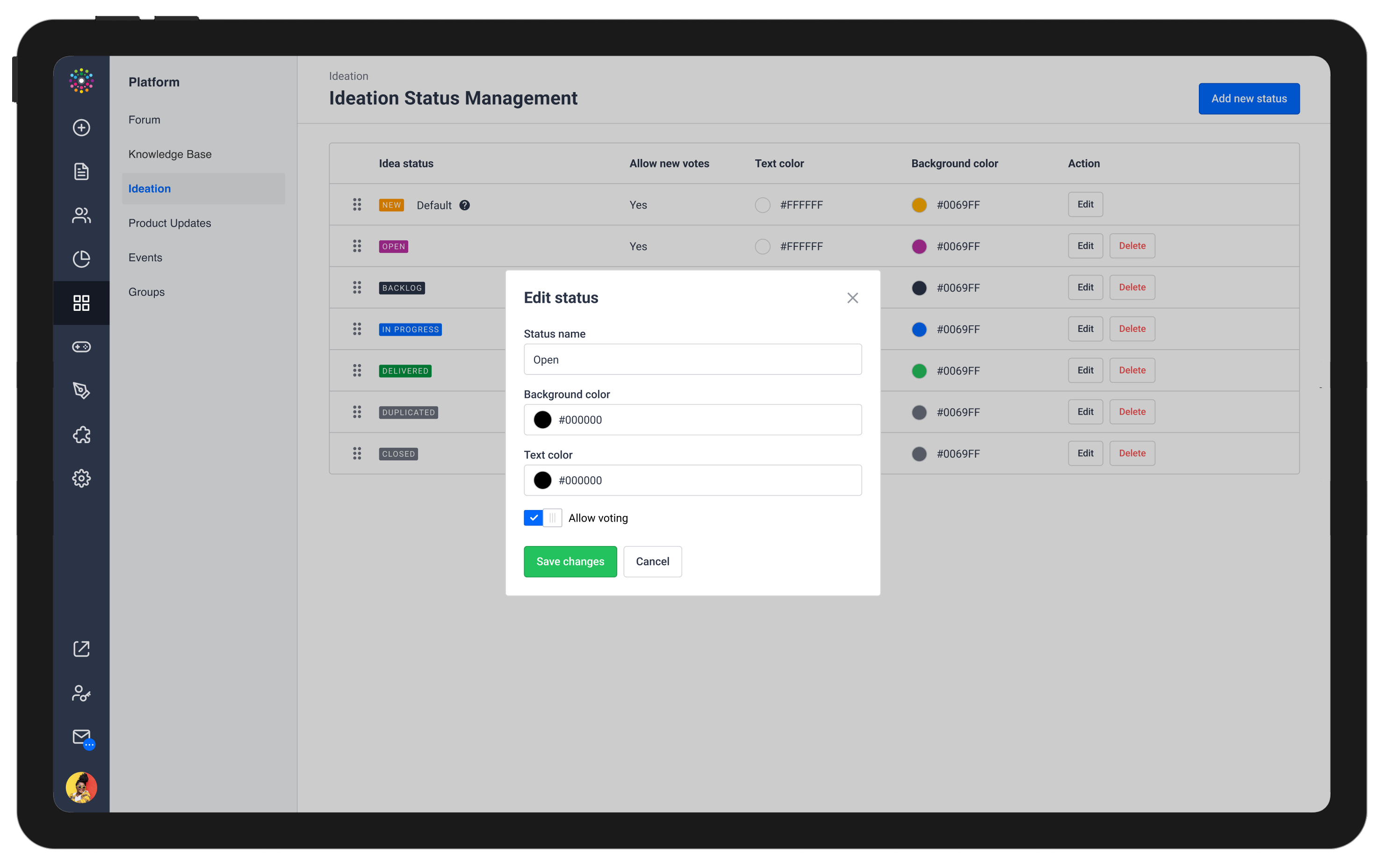 Select multiple product areas in an 'Idea creation form'
Users will be able to select multiple product areas when creating an idea. It will make the categorization of ideas more precise and improve searchability.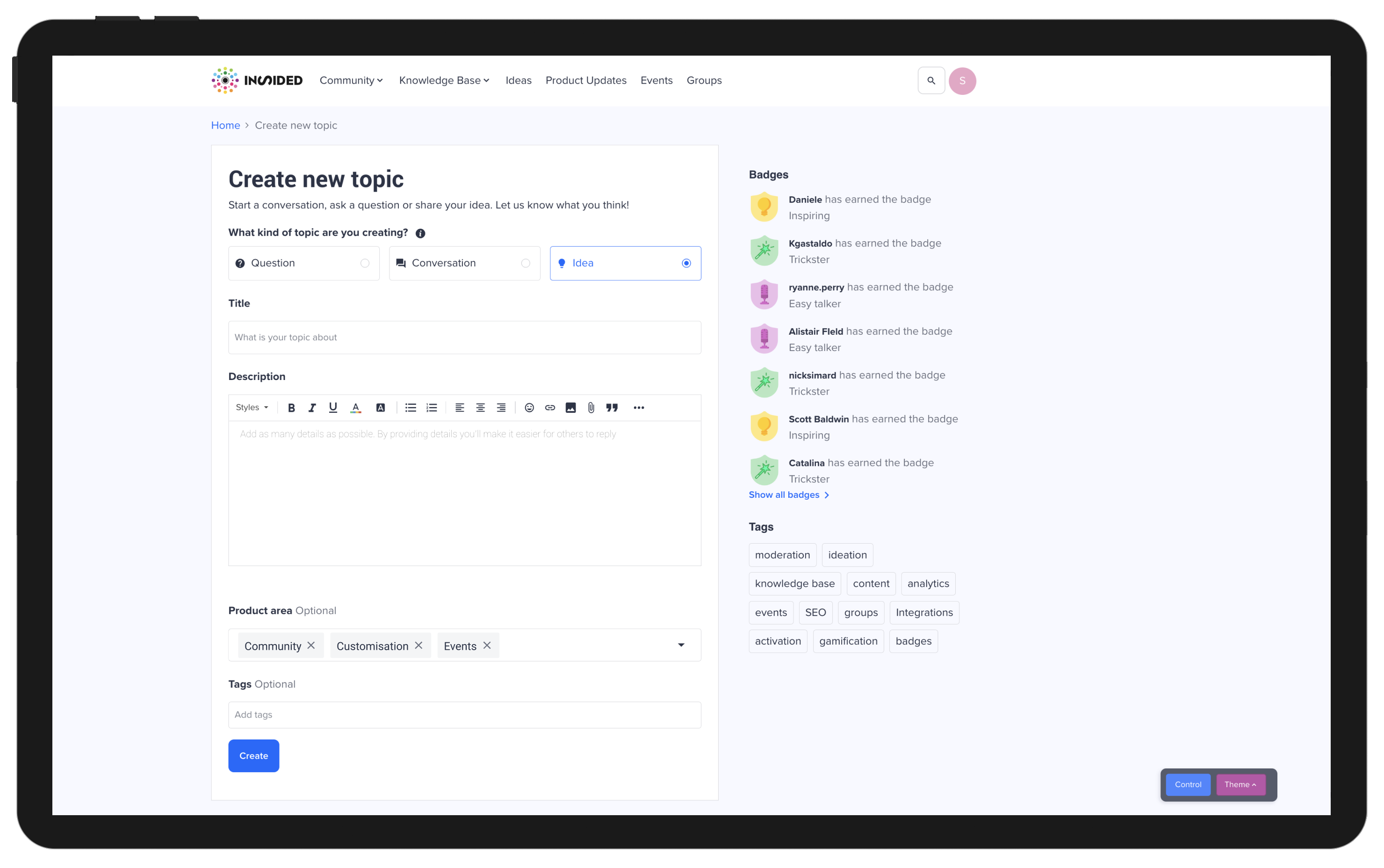 Integrations
Integrations with Gainsight applications
We remain committed to offering the best and the most flexible integration between inSided and all other Gainsight products. Planned improvements are currently:
Making integrations very easy and user friendly to set up, nor more hacking or development involvement

Enriching shared data points to unleash best-in-class customer reporting, including all the community data available in Gainsight applications, or the other way around

Enabling to expose community content directly in your app
… and many other awesome features.
Improved Thought Industries content filtering
We recently launched integration of our product with the Thought Industries application. Soon, you will be able to filter the content being pulled into the community. It will be possible to write queries filtering the search results:
Filter "Published" content by default

Use custom fields to filter content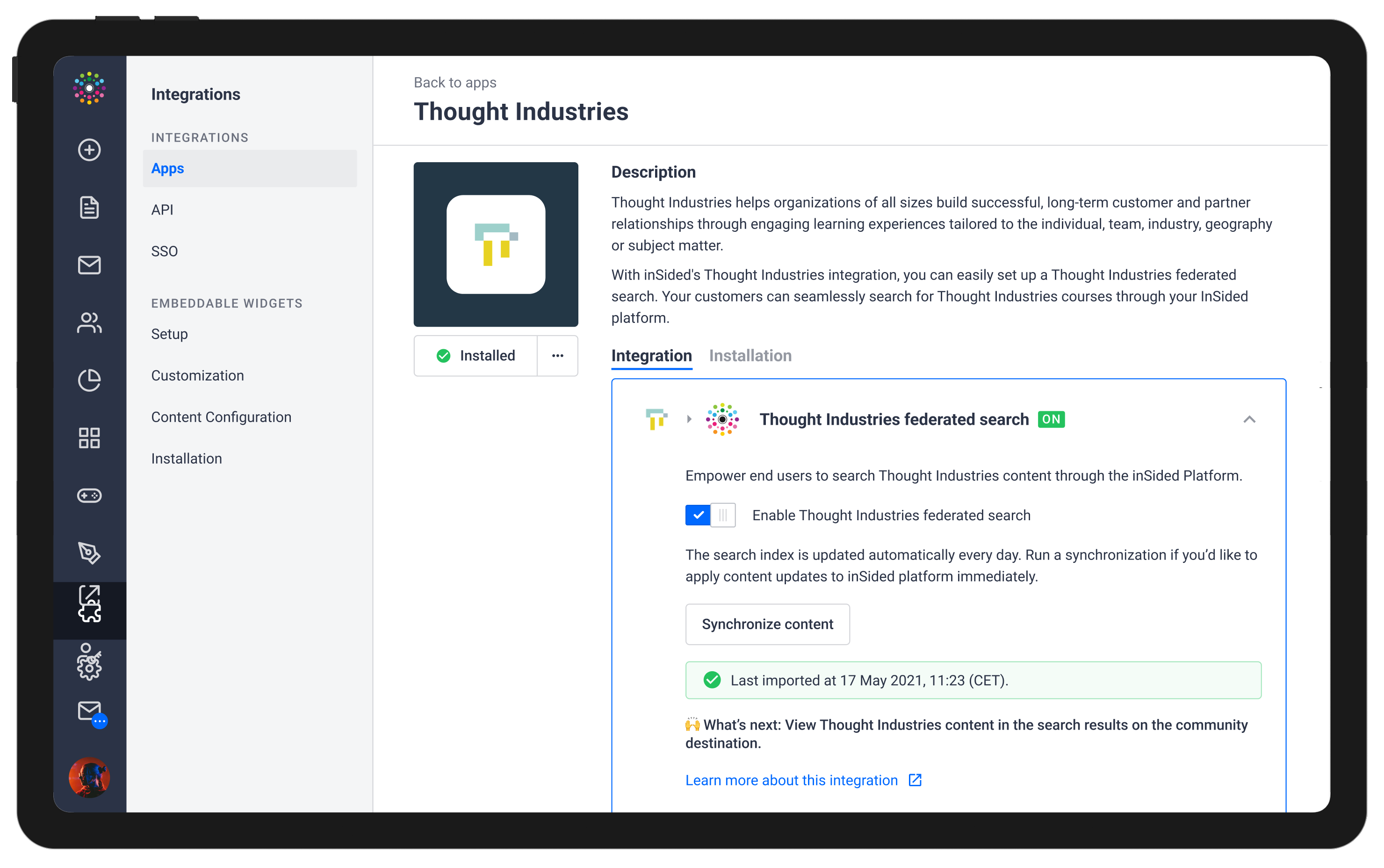 Analytics
Success dashboard improvements
We will introduce more detailed metrics about the authors of the best answers and insight from peer to peer support. The improvements cover:
Focus the scope of the dashboard only on Q&A and change the name

Split all the metrics to enable filtering them based on the user role of the author of the question as well as the author of the answer

Move single user topic metrics to Content Dashboard 

Average response time only for Q&A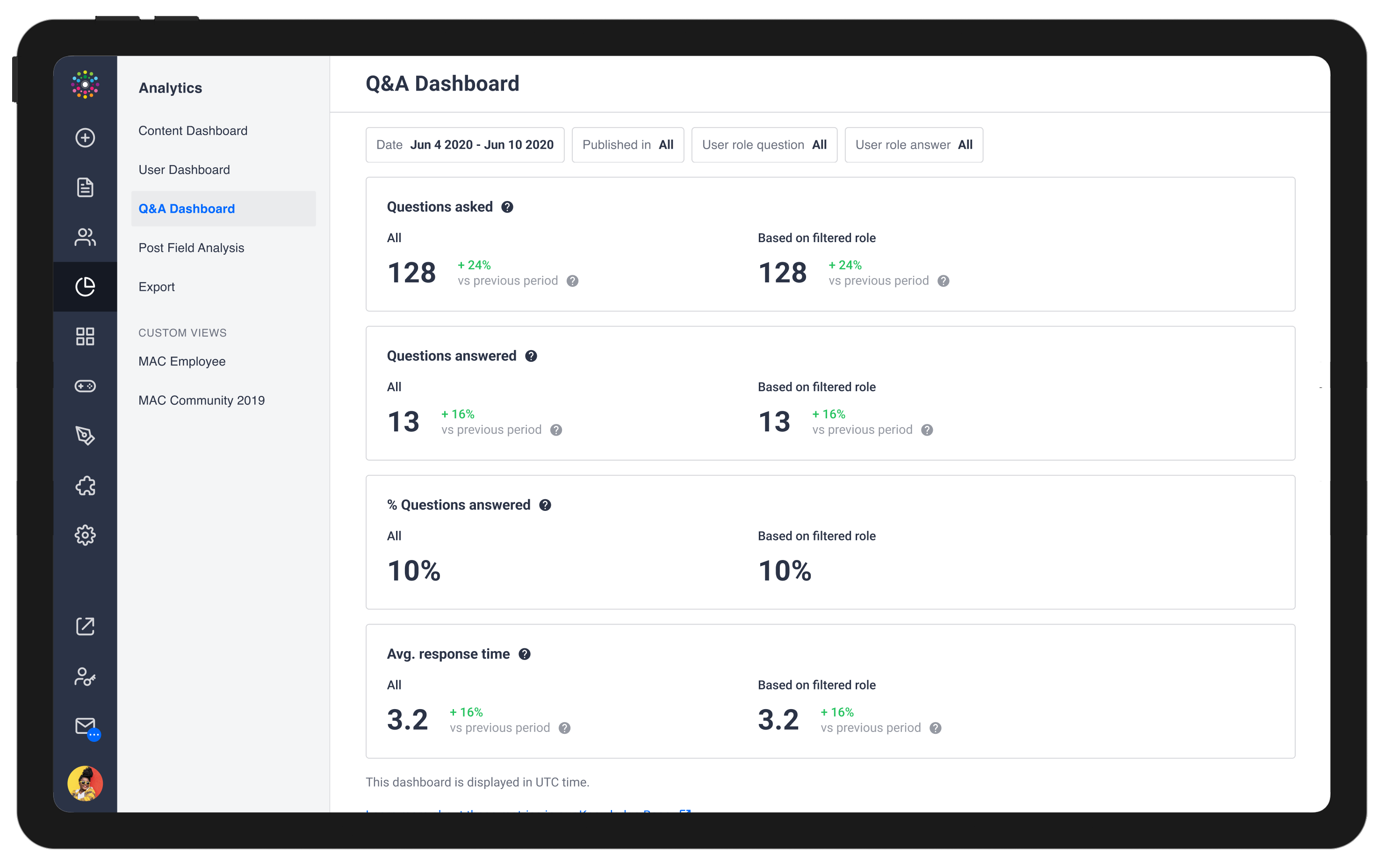 Content dashboard changes
We will add metrics from the current Success Dashboard: 
Single user topic metrics from Success Dashboard to Content Dashboard and enable filtering by all content related filters

Average response time related to all content types and enable filtering by all content related filters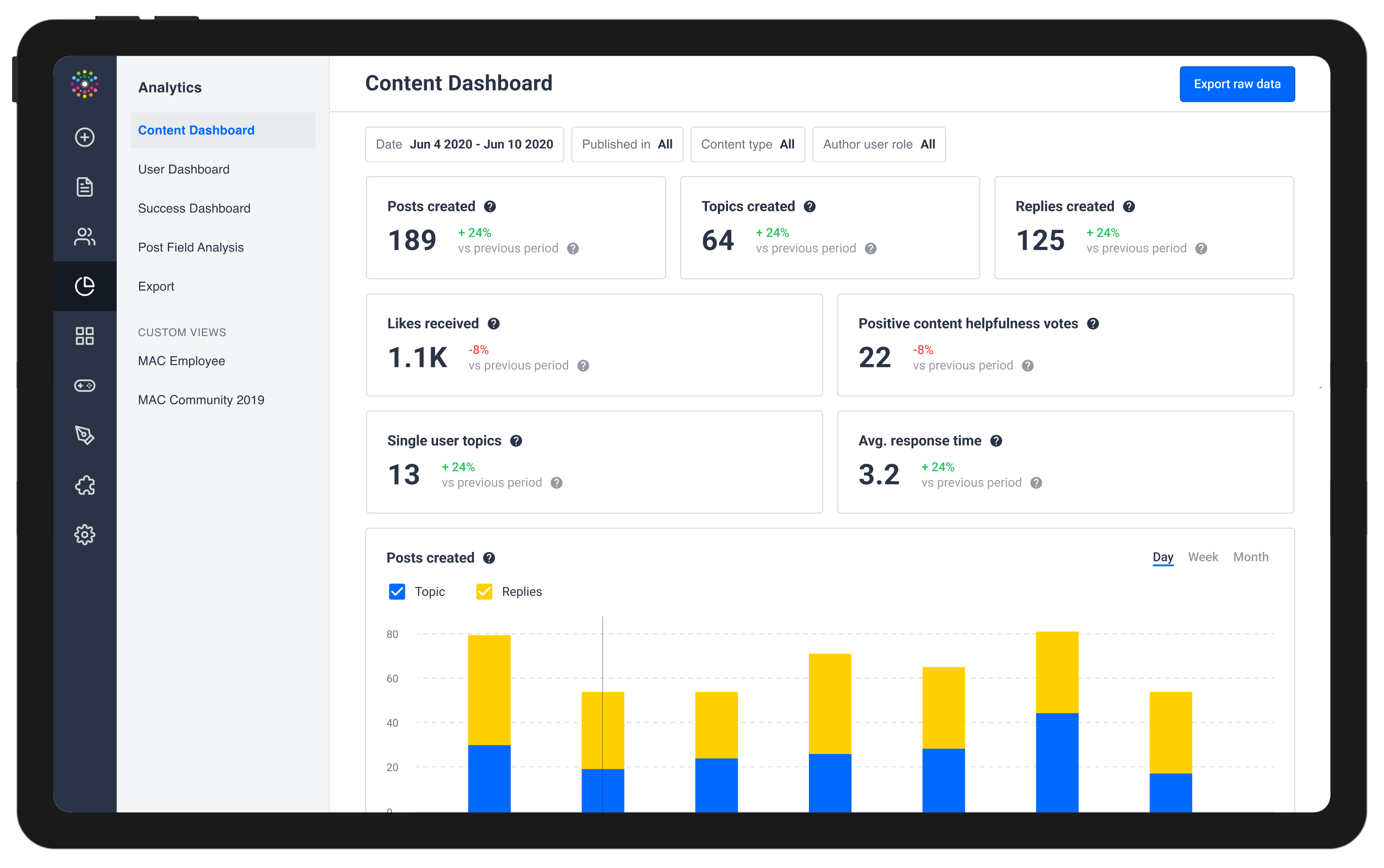 Product feedback table Improvements
We will provide more detailed view of the ideas submitted and voted in community:
Customizable table view

Company filer applied to votes, likes, and views

Company filter applied to the author of the idea

Date creation, current status, and more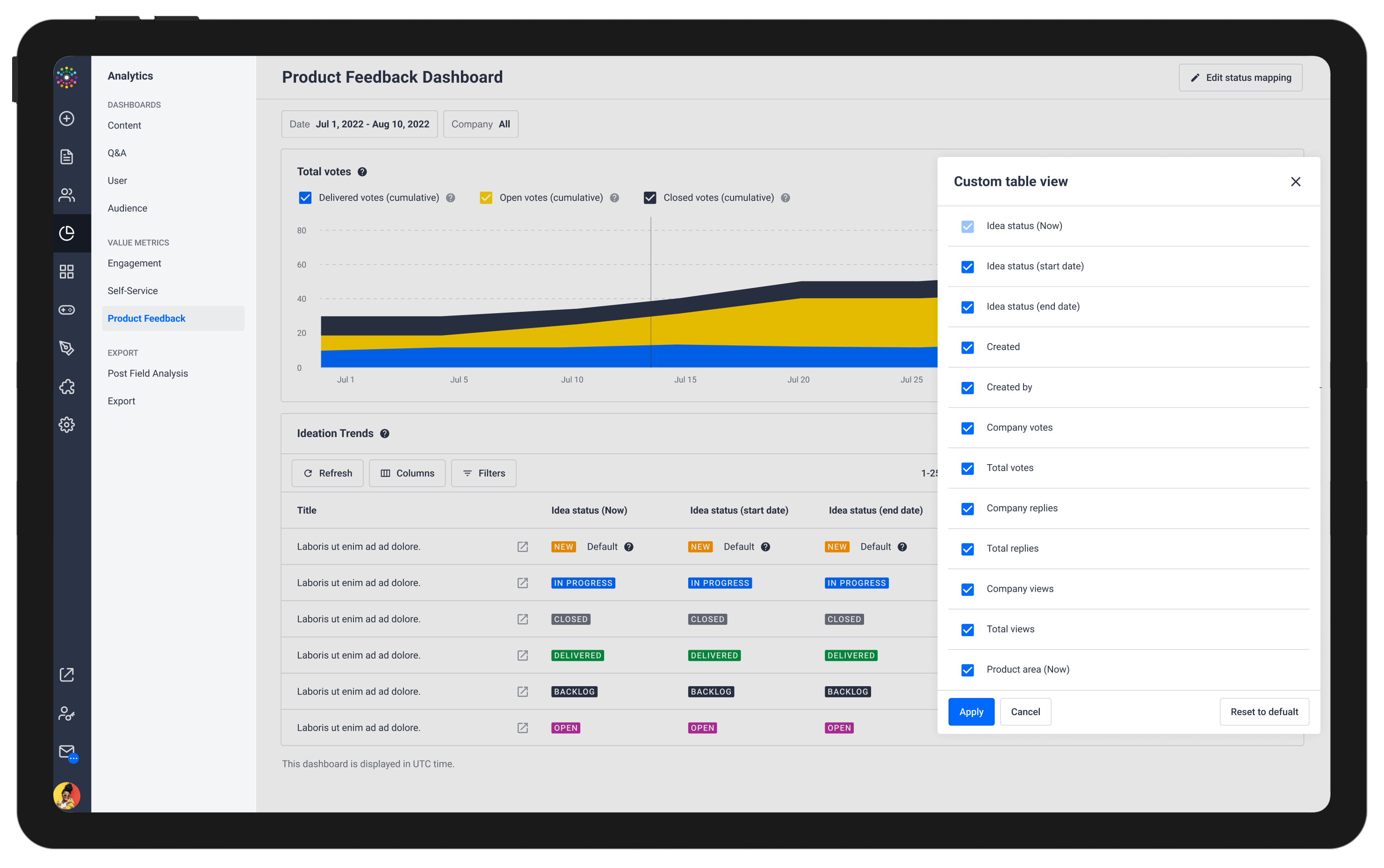 Released recently
What do you think?
We are really interested in your feedback. Let us know in the comments!
Please expect the next Roadmap Update in November.