The buzzword of 2023 has to be ✨ AI ✨ 
With so much potential and endless possibilities, it is hard not to think about AI 24/7! We've been working hard to build meaningful and impactful AI features that will make it easier for you to do your job effectively. 
Today, we're excited to roll out a beta program for THREE community-specific AI features. Join the beta program waitlist and be the first to experience the power of generative AI in your community! 
Want an inside look at what is coming? Keep reading!
Email Generator
It has never been easier to start using our Email Campaigns feature! Leverage generative AI to draft email content and kickstart the email creation process with just a few simple prompts.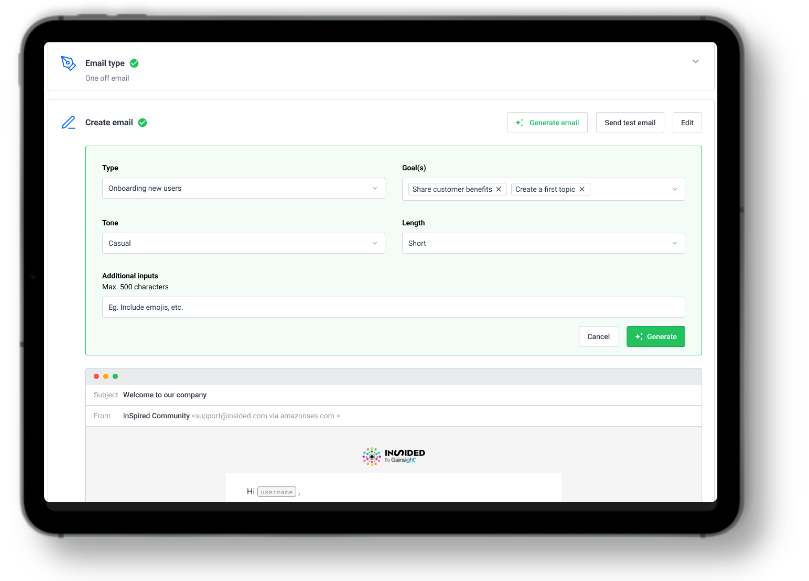 Content Assist
Draft and publish community content using generative AI to simplify how you create powerful self-serve resources. Use this easy-to-use tool to draft Knowledge Base articles and Product Updates to accelerate workflows and improve resources.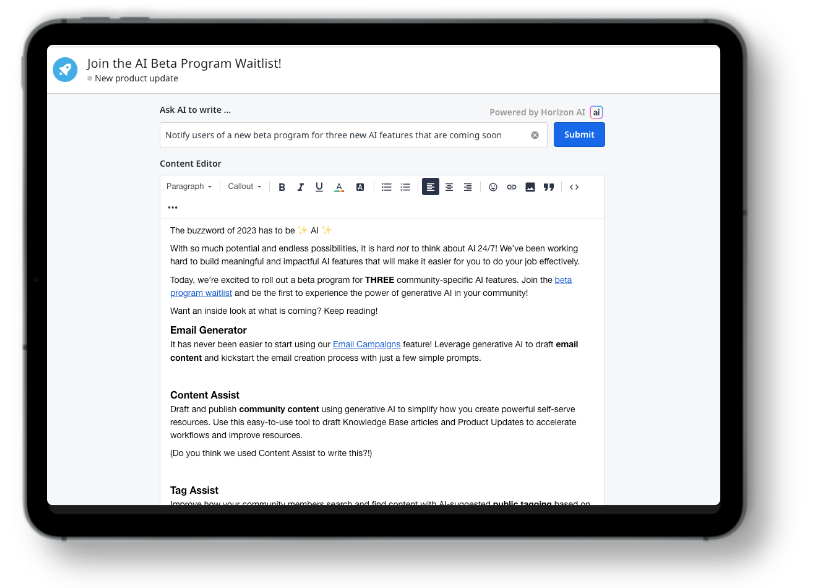 (Do you think we used Content Assist to write this?! 😏)
Tag Assist
Improve how your community members search and find content with AI-suggested public tagging based on the community topic and content. This feature will populate relevant metadata on new topics ensuring that content is categorized appropriately.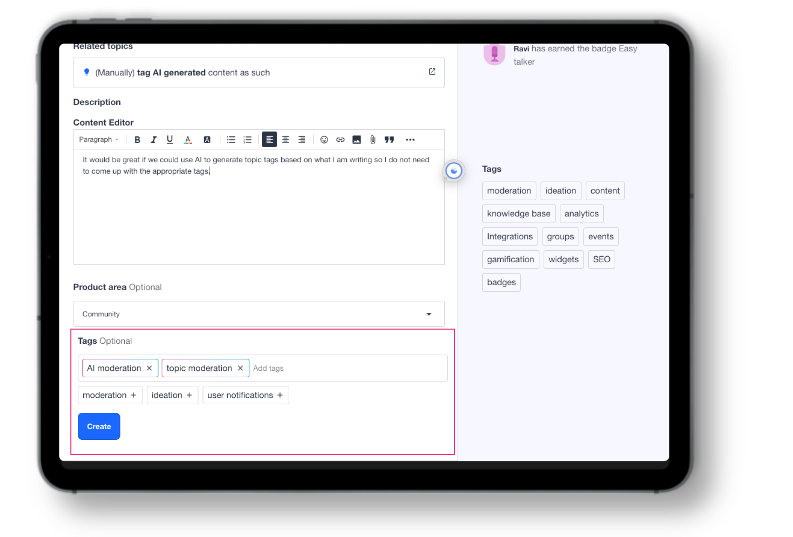 Which feature are you looking forward to most? Let us know in the comments below and remember to join the waitlist so you can try it out for yourself!