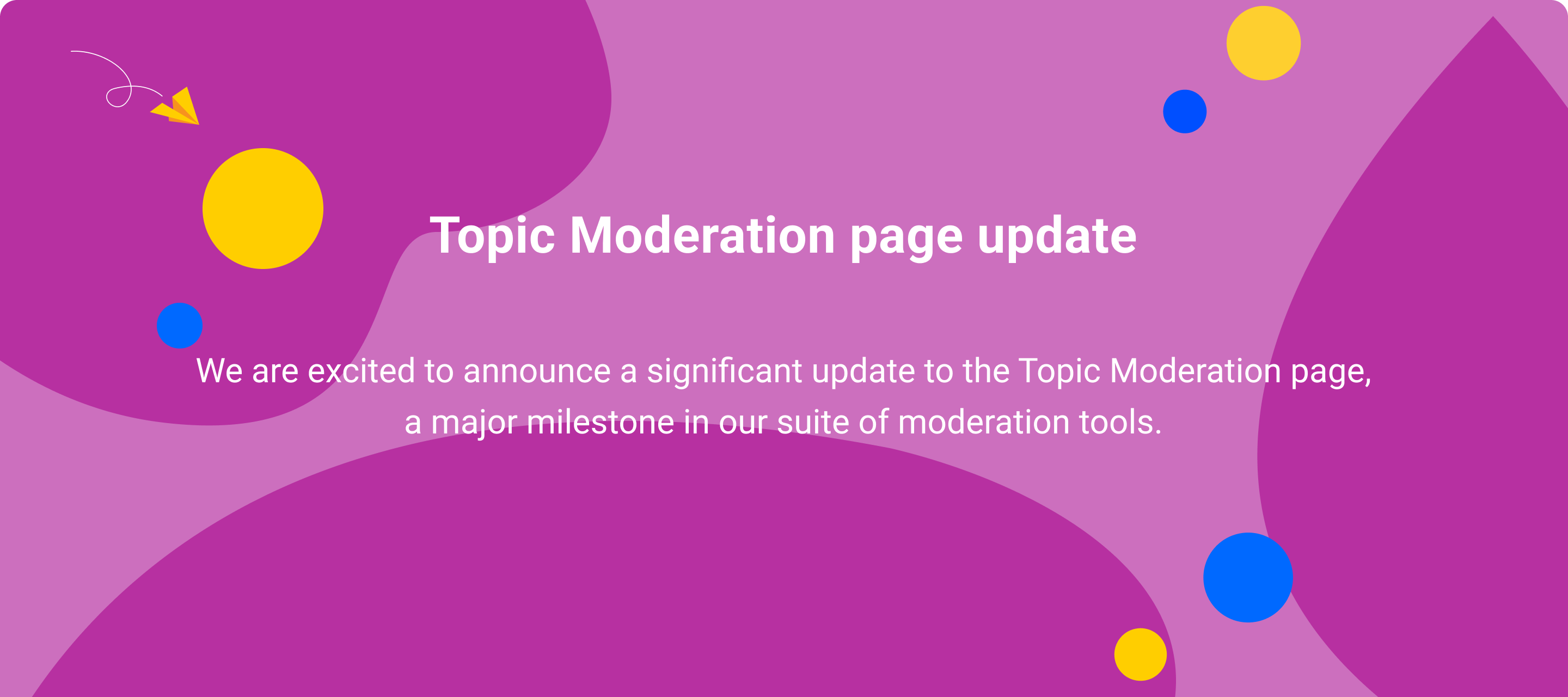 The tools we use are crucial to maintaining a healthy, engaging, and safe environment. That's why we're excited to announce a significant update to the Topic Moderation Page (TMP) - a major milestone in our suite of moderation tools.
A Technical Leap Forward
It all started with a vision to enhance the TMP by reducing defects, using new technologies and ensuring feature parity across different content types. This change was driven by our commitment to innovation and delivering the best possible experience for our moderators and community managers.
Preserving Core Functionalities. Understanding the importance of continuity, we ensured that all essential functionalities of the existing TMP are retained in the new version. However, to align with our goals of efficiency and modernisation, certain features like the IP popup, Profile popup, and tracking of personal unread replies with a scroll to new reply function were not carried forward. This decision was made considering the high implementation cost and our focus on more impactful features. 

Short-Term Benefits: Enhanced Experience. Immediately, we should notice fewer bugs and small yet significant UI improvements. We are also adding functionalities like attachments in Product Updates and ideas on control and destination, enhancing the moderation process's versatility and effectiveness.

Long-Term Benefits: A Foundation for Future Growth. Looking ahead, the refactored TMP sets the stage for rapid and seamless integration of new features. It opens up possibilities for moderating additional content types such as educational materials or event-related discussions. Moreover, the redesigned UX/UI will not only make moderation more intuitive but also more enjoyable.
Celebrating Progress and Team Effort
The team's dedication and collaborative spirit have been the driving forces behind this successful refactoring. The new TMP is the team's commitment to our community managers and moderators, to provide the best tools to foster vibrant and safe online communities.
This update is a significant step forward in that journey, and we're excited about the future possibilities it unlocks! 
Thank you all for your ongoing support and feedback, which have been and is invaluable in this process