Email Templates Improvements
System emails set up received some needed TLC in the UI, simplifying the test emails, warning to ensure you save your changes, and simplifying adding variables to your emails. 
UI revamp
We polished our UI with new input and infoboxes.
Insert variable drop-downs
Each email template has now different email variables for title and content sections.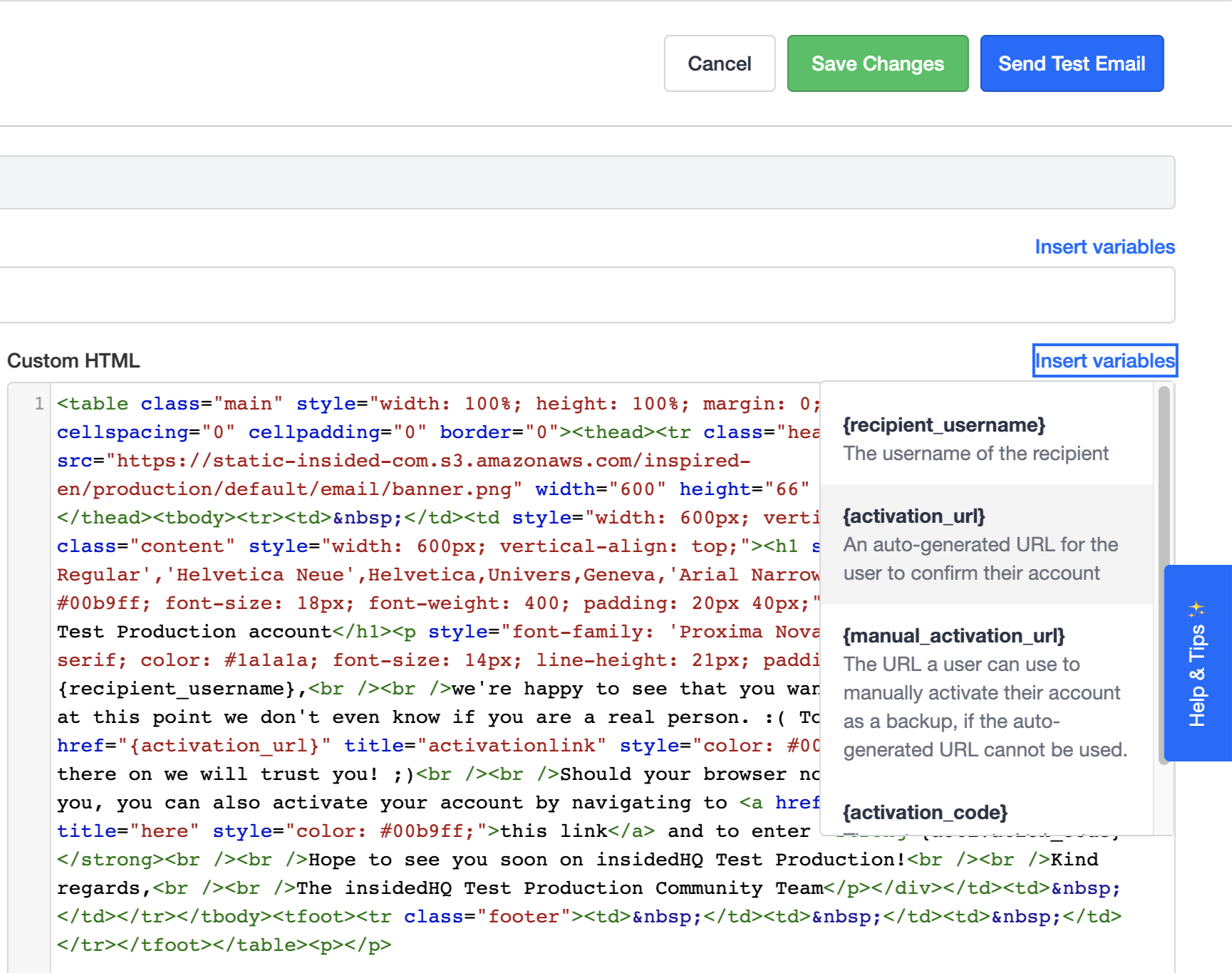 Test emails
The "Send Test Email" button is a real timesaver while updating or fixing email templates. Now users don't have to trigger any system email to see their changes on an actual email client. Instead, they can see their email on an existing email client by clicking this button. And also, It is possible to send test emails without saving, so users can test their changes without breaking any email template. For test emails, the variable name and not the variable value is displayed.
When a user clicks this button an email is sent to their registered email address in the community.

Warning for leaving before save
A warning message pops out to remind users to save their changes if there are any.

For all pain points tackled by this update please check, that triggered this upgrade

This product update completes the circle with this idea posted in the inSpired community.
For all information on email template variables please check:  https://community.insided.com/emails-134/guide-to-all-variables-in-notification-emails-3077 
As always, we'd love to hear your feedback or any questions you have about this release.