We are excited to announce that you can now use a dedicated Custom CSS page to change the look and feel of your community. Next to the tools we already have in place to change the colors, buttons and fonts – we have now added a brand new page in Control where you can view and change CSS styles from a single central location.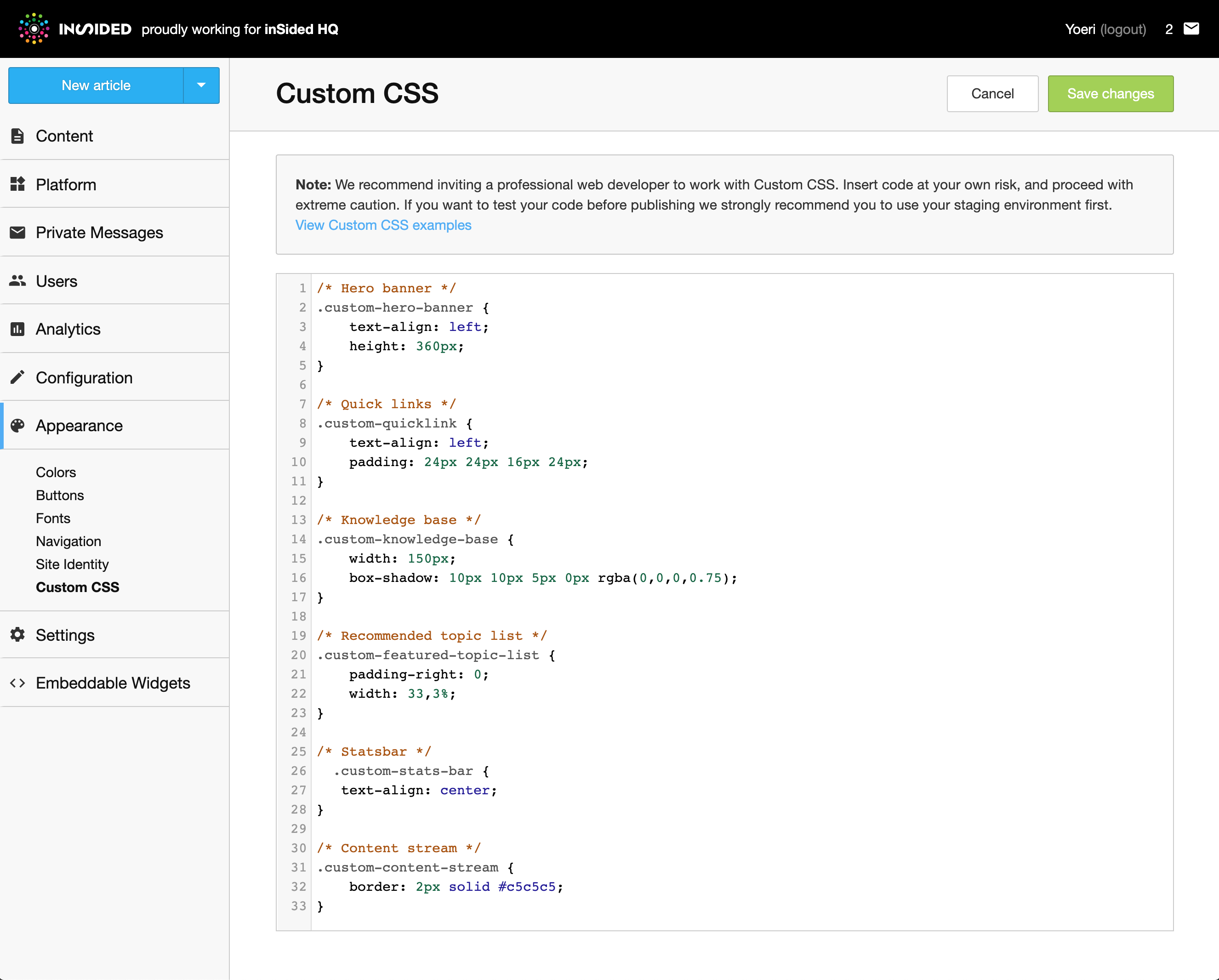 Custom CSS allows you to:
 See CSS styles that are applied to your community

 Overwrite existing styles with your own rules (e.g. changing colors, borders, alignment)

 Add new styles to community elements (e.g. adding box-shadows, mouseover behaviour)

 A CSS parser will check your code for errors, minimising the risk of breaking things
You can find the new Custom CSS page in Control > Appearance > Custom CSS.
Be careful: CSS is very powerful and could break the layout and functionalities of your community if not applied correctly. We recommend inviting a professional web developer to work with CSS and to test and try any changes on your staging environment first before applying them to your production community.
If you already have implemented CSS styles in the Third-party scripts we suggest you to move these styles to the new Custom CSS page.
Here are some examples + instructions on what can be achieved with Custom CSS (Tip: Click the View CSS examples link in the Custom CSS page in Control to see examples)
We are looking forward to seeing creative CSS changes on your communities. If you have any feedback, suggestions or cool ideas feel free to drop them in the comments below 👇