We're excited to share our new content curation functionality for category pages with you. With this feature you can curate company validated content (articles, guides and support material) and pin it to the top of your category page in a knowledge base stream.
Important note:
This functionality is released as BETA. Functionalities, design and UX are subject to change.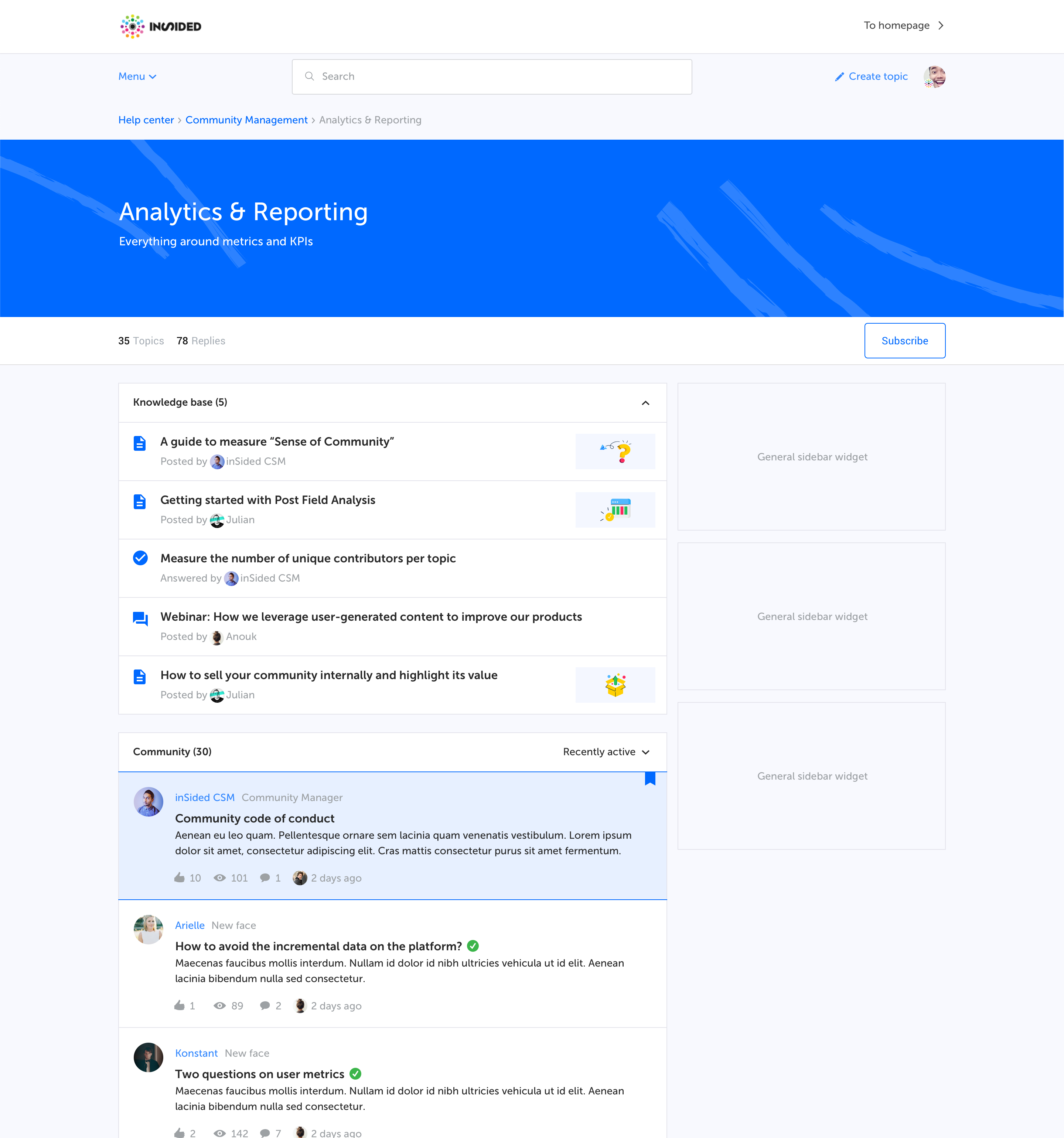 Category page with a curated list (knowledge base) of topics on top followed by a community list
See it in action:
News & platform updates
,
How to's
,
SEO, traffic and integrations
How does this benefit you?
First, you want to give your official content the stage that it needs. It will make it easier for your users to differentiate official content from user-generated content and keep them from searching too long for the right information. This is the best spot for e.g. product-specific documentation or your best tutorials. With this category setup, users won't have to dig around, click in multiple places and browse different sources to find the information they need.
Second, we often heard the request to highlight your own knowledge base articles. We came up with the unified content stream, but then your KB articles might be swamped with other questions. We see customers like to use the community as their central help center. We see that a lot of great content is created by your companies. Content to inform, to inspire, to help and to train your users. Whatever the reason is, this content deserves to be in the spotlight.
Last, with this functionality you have full freedom over how many topics you want to highlight and in which order, because we know how important having control and an easy navigation is.
How to add a Knowledge base to your category page
Curating a Knowledge base is pretty straightforward. First you have to select the topics in your platform that you want to promote. Then, you assign these topics to the content curation panels in the edit category pages in control.
You'll find a detailed walkthrough how to do this in our How-to article:
How To Highlight Knowledge Base Content in Category Pages
. We've provided a shortened version here.
1. Log in to your moderator or community manager account in Control
2. When logged in, navigate to
Forum settings > Category structure
and select the category where you want to add a Knowledge base
3. Scroll to the
Curate content
panel and add topics either via search or by pasting the topic URL.

4. Drag & drop the topics in your preferred order with the drag & drop handlers in front of the topic titles.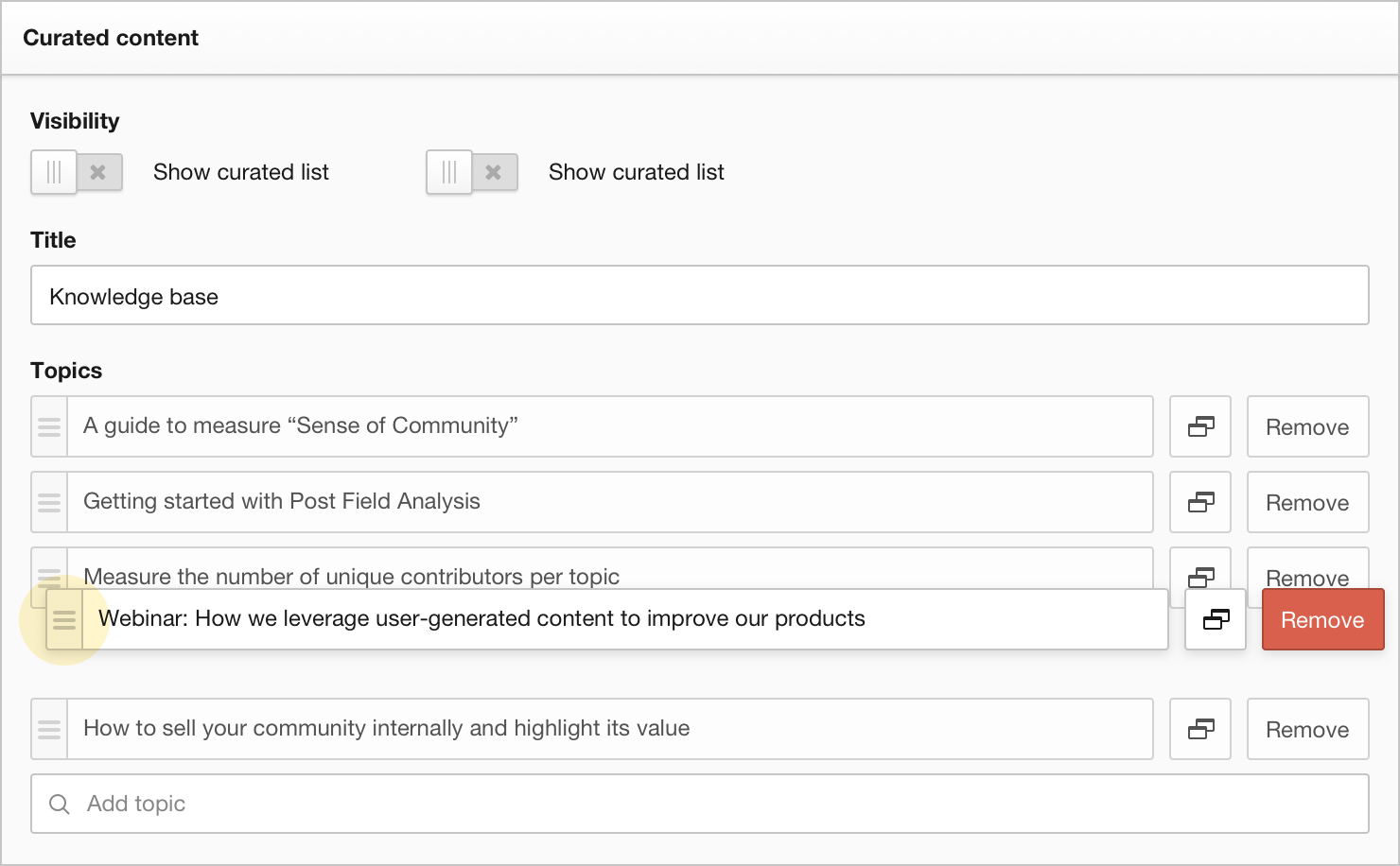 5. Finally, enable the visibility of the curated list and save your changes. Your knowledge base will now be displayed in the category page.
Read our detailed walkthrough here:
How To Highlight Knowledge Base Content in Category Pages


Conclusion
This new functionality will take your category pages to the next level by combining company official and user generated content. Your users will love to see all the right information combined into one page.
If you have feedback or suggestions related to this functionality, feel free to let us know in the comments below.