I'm happy to say that we've released yet another inSpired idea: article previews. Thanks to @freydrew for submitting the original idea on inSpired!
No one likes their formatting to turn out differently than expected.
We have a powerful WYSIWYG editor for creating articles, but we heard feedback from you that sometimes things were a little bit off for your community readers after you published the article. For instance, the spacing between lines was different. And the font is different… Or you published the article in a hidden category on the community to share with your boss/colleagues.
No need for hidden categories anymore - we've introduced a new preview option for article drafts! What's even cooler is that you can optionally change the sharing settings to share previews with colleagues who don't even have access to Control.

With article previews you can:
 See a 100% accurate preview of what your published article content will look like on the community.

 Give Control colleagues quick access to a preview of your article.

 Share article previews with colleagues who don't have access to Control.
We hope this helps you publish articles with less stress and higher quality!
Some proof that it works: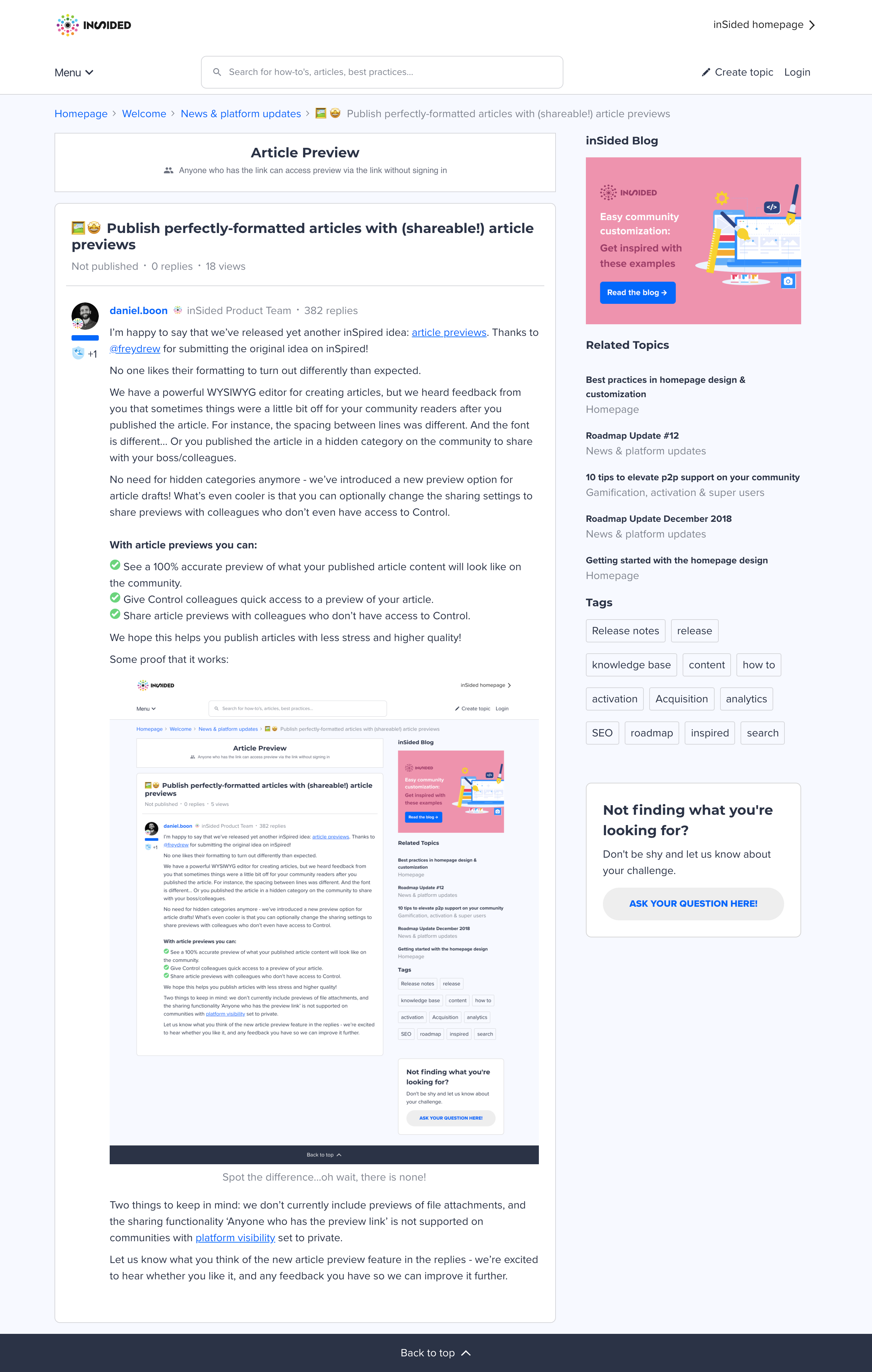 Two things to keep in mind: we don't currently include previews of file attachments, and the sharing functionality 'Anyone who has the preview link' is not supported on communities with platform visibility set to private.
Let us know what you think of the new article preview feature in the replies - we're excited to hear whether you like it, and any feedback you have so we can improve it further.