Challenging times at the moment, guys, and I hope you're all staying well. How is the situation affecting your business and daily work? 
We're seeing that some companies are struggling because their support teams are understaffed, and their support requests are increasing. 
We wanted to put together a few quick ideas for you that might help make community management life a little easier in the coming weeks…
Direct support enquiries to your community
If you're sending out communications to your customer base detailing any temporary changes to your operations or service provisions, consider recommending that customers visit your community to get any further questions answered, and reduce the pressure your support team is no doubt feeling right now. 
Here's GiffGaff doing a great job of it: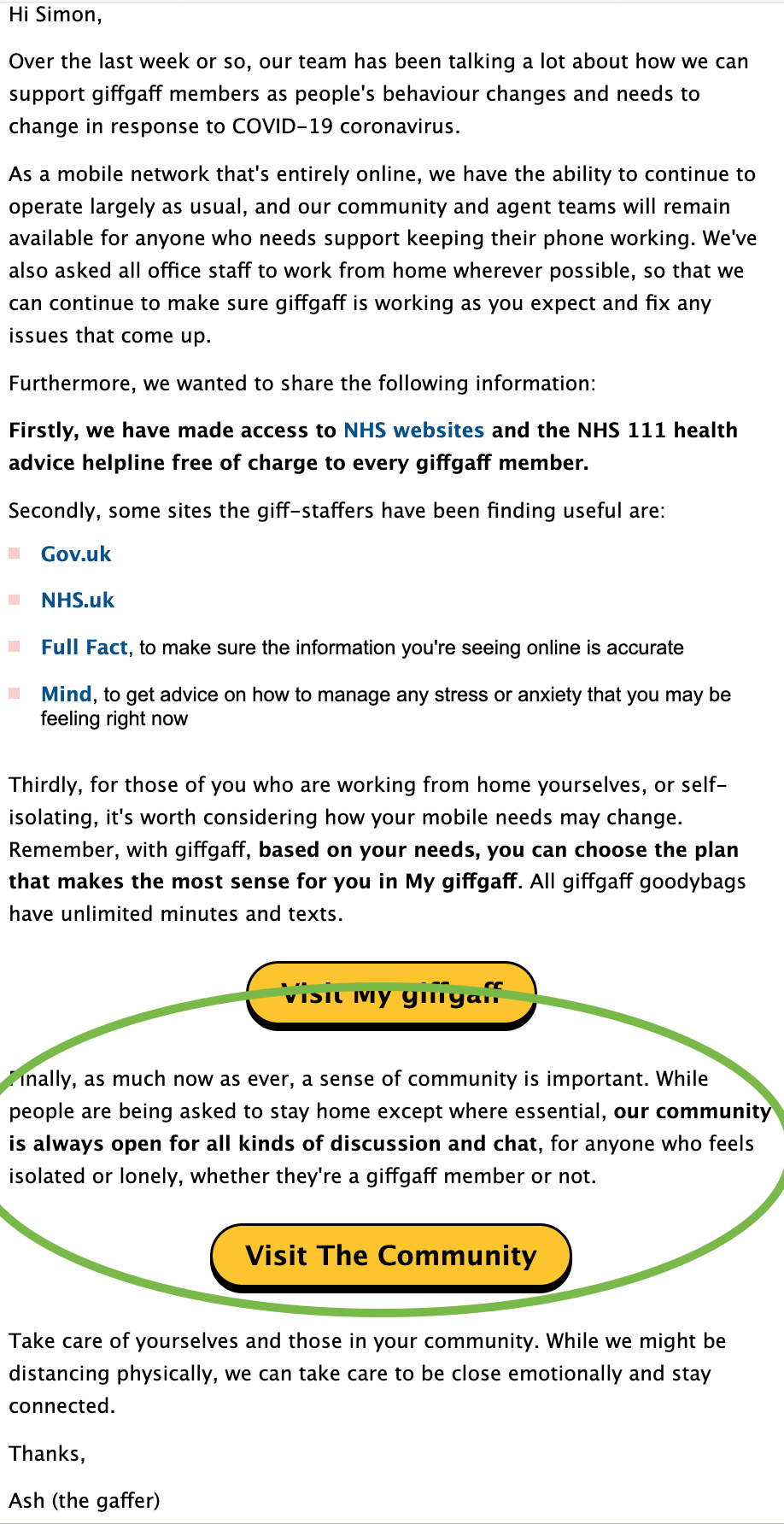 Community under pressure too? Consider recruiting some extra super users 
If you're in an affected industry (I'm looking at you, telco!) then your community is no doubt also under some additional pressure and experiencing elevated activity with users discussing and asking questions relating to the current situation. Consider recruiting a few additional super users to help you through this period—if you already had your eye on new potential super users, now is the time to cut the red tape and get them on board and offering you some much-needed moderation support.
Highlight relevant knowledge base content
Make use of the features available on your community to highlight news or update content  related to how the Coronavirus outbreak may impact your customers. If you're taking special measures, implementing temporary changes to plans or accounts to assist users, or simply have your operations affected in any way, this is a great way to make sure worried customers get the info they need in a couple of easy clicks. You could consider temporarily adding new Quick Links or re-arranging them to make sure pandemic-related content is easy to find.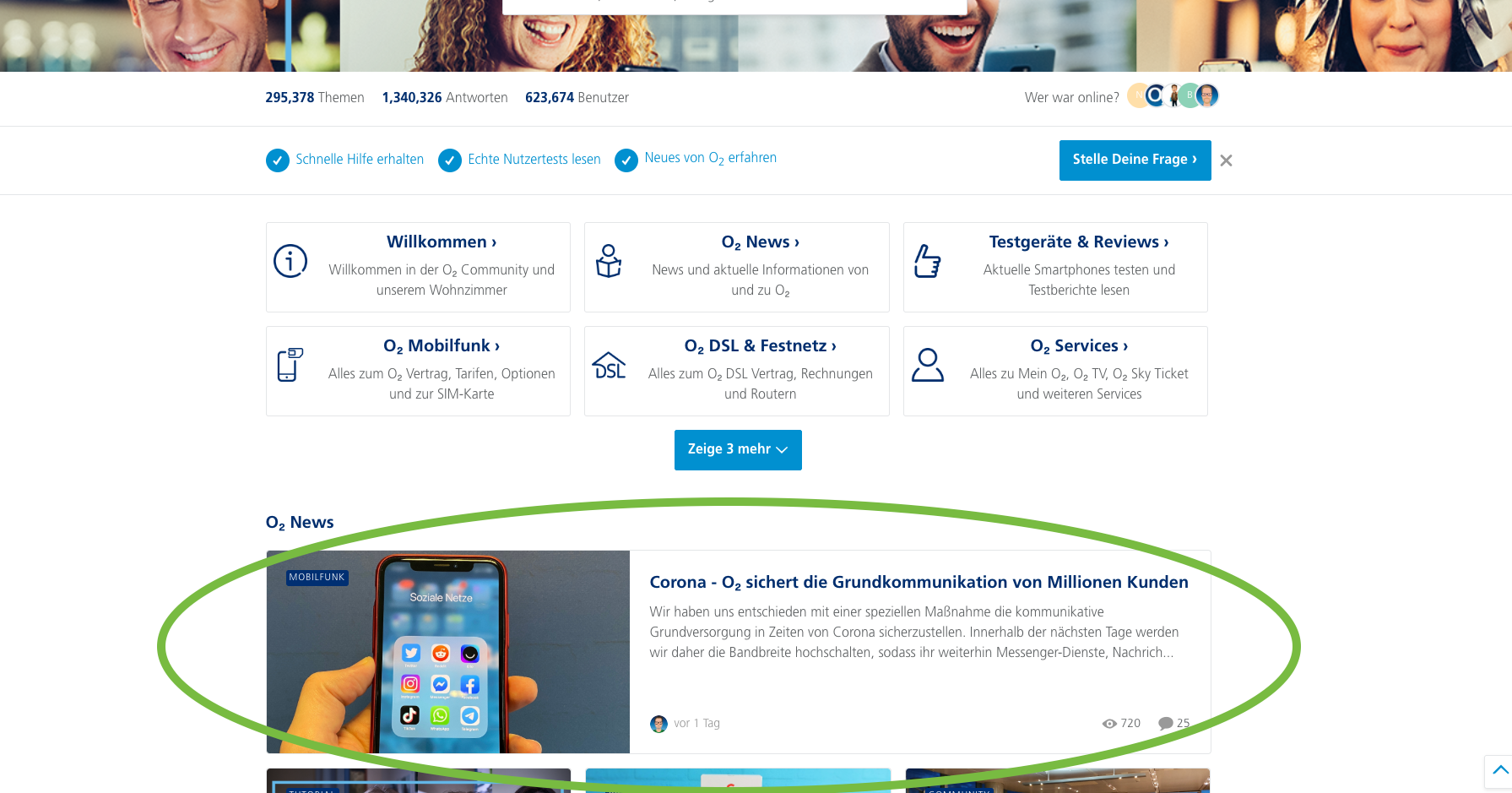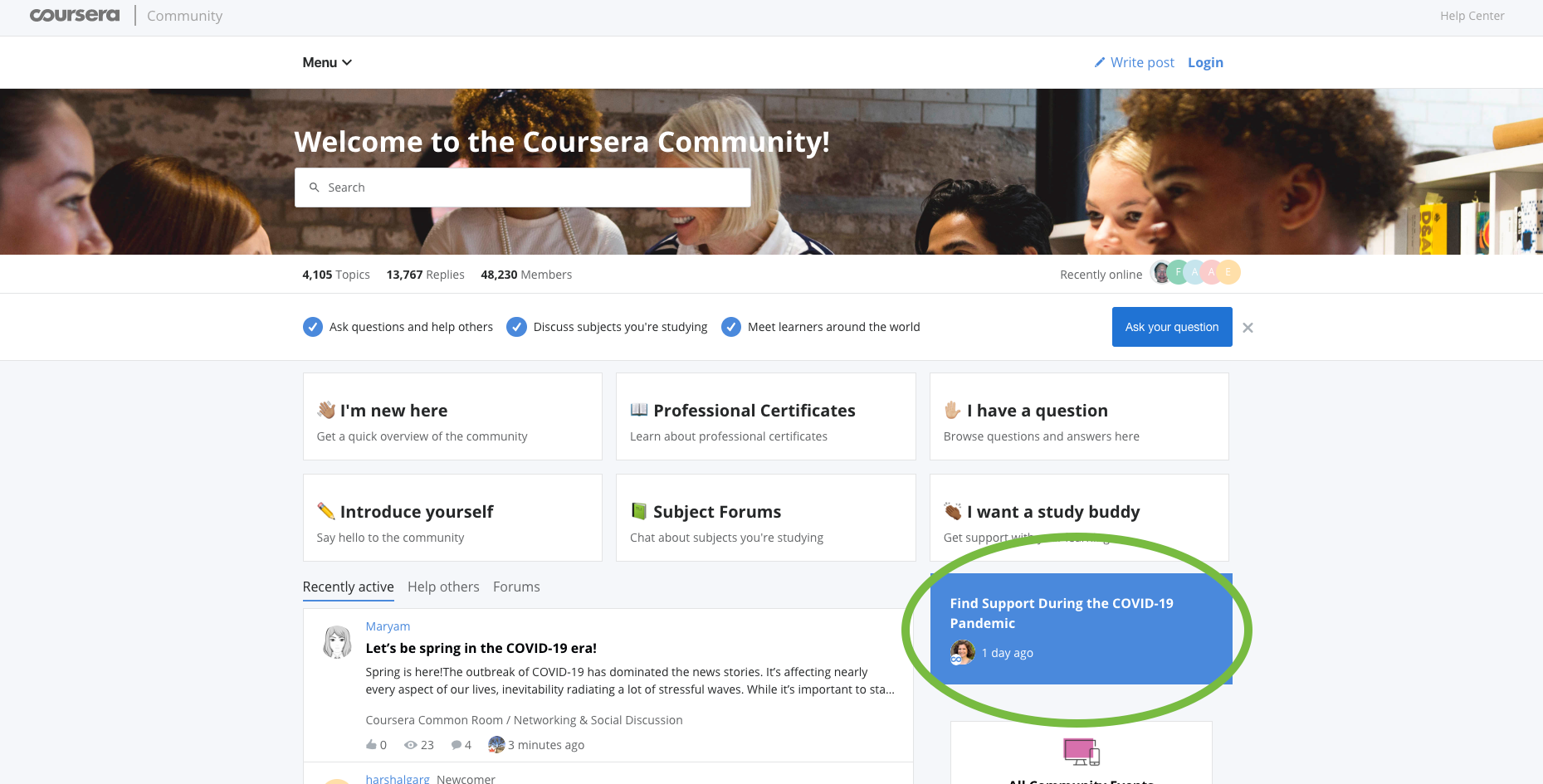 How else are you guys making the most of the platform's functionality to help you through right now? Please do share it with us as I'm sure all fellow community managers will be happy to receive any tips!
Stay well. ​