Heads up!
On Friday 1st June, we plan to change the '
Insert Video
' button in the WYSIWYG community editor to a generic '
Embed Media
' button.
This post is an early announcement so that you're not surprised when this suddenly changes in the editor.
To learn more, check out the basic explanation of the changes below - you can also let your superusers know in advance!
Why's this changing?
We want to expand the types of media that people can embed on the community to formats other than video, such as music.
In order to make this discoverable to your community members, we need to make a few changes to the interface.
How will this look/behave?
The most noticeable visual change will be the icon in the WYSIWYG toolbar, which will change from a video icon to a generic 'media' icon. You can see a mockup of this change below.
As of Friday 1st June, we'll support the following platforms through embed media:
YouTube, Soundcloud, Deezer, Vimeo, Dailymotion. W
hen you add supported URLs from these sites into your post using the embed media button, the embedded content will be rendered in your post.
We plan to support more platforms in the near future, based on your feedback. For example,
Slideshare
.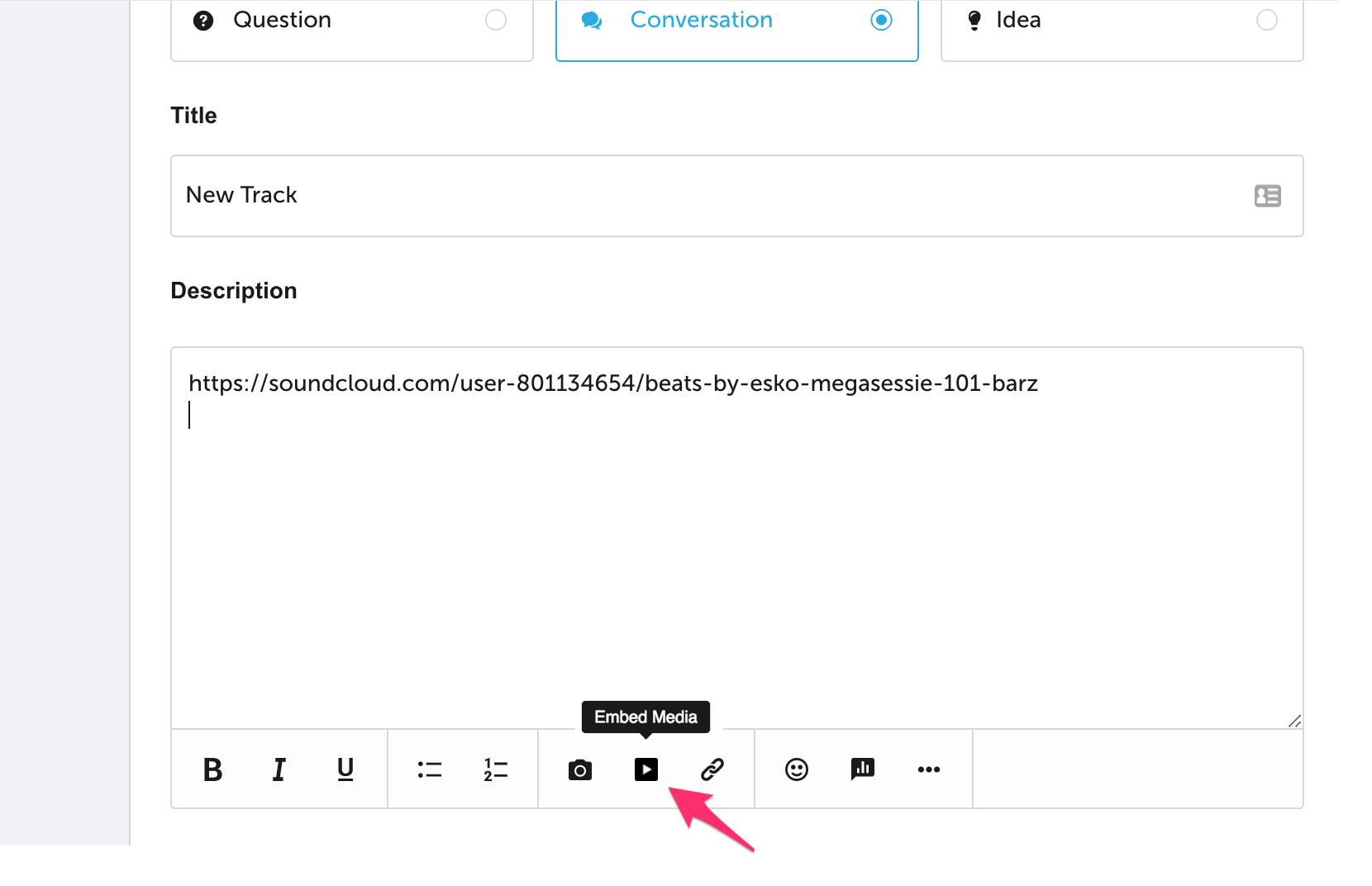 Please comment below if you've got any questions or feedback