We've rolled out some new features for our Events module based on the feedback we've received from you over the past few weeks. Read on to find out what's now available!
Improvements 

Publish Private Events via private user groups (currently in beta - message @Yoeri if you're interested). You can now set up exclusive private events for select groups of users. (thanks @bjoern_schulze for your feedback on the original announcement!)

 Quickly add an event to Google Calendar directly from the event page (thanks @rory for submitting a related idea)

 See the event time in your own timezone on the event page.

 Clearly show that an event is an Online Event vs an In-person Event. 

 Quickly share an event on social media directly from the event page.

 Google Structured Data for events: https://developers.google.com/search/docs/data-types/event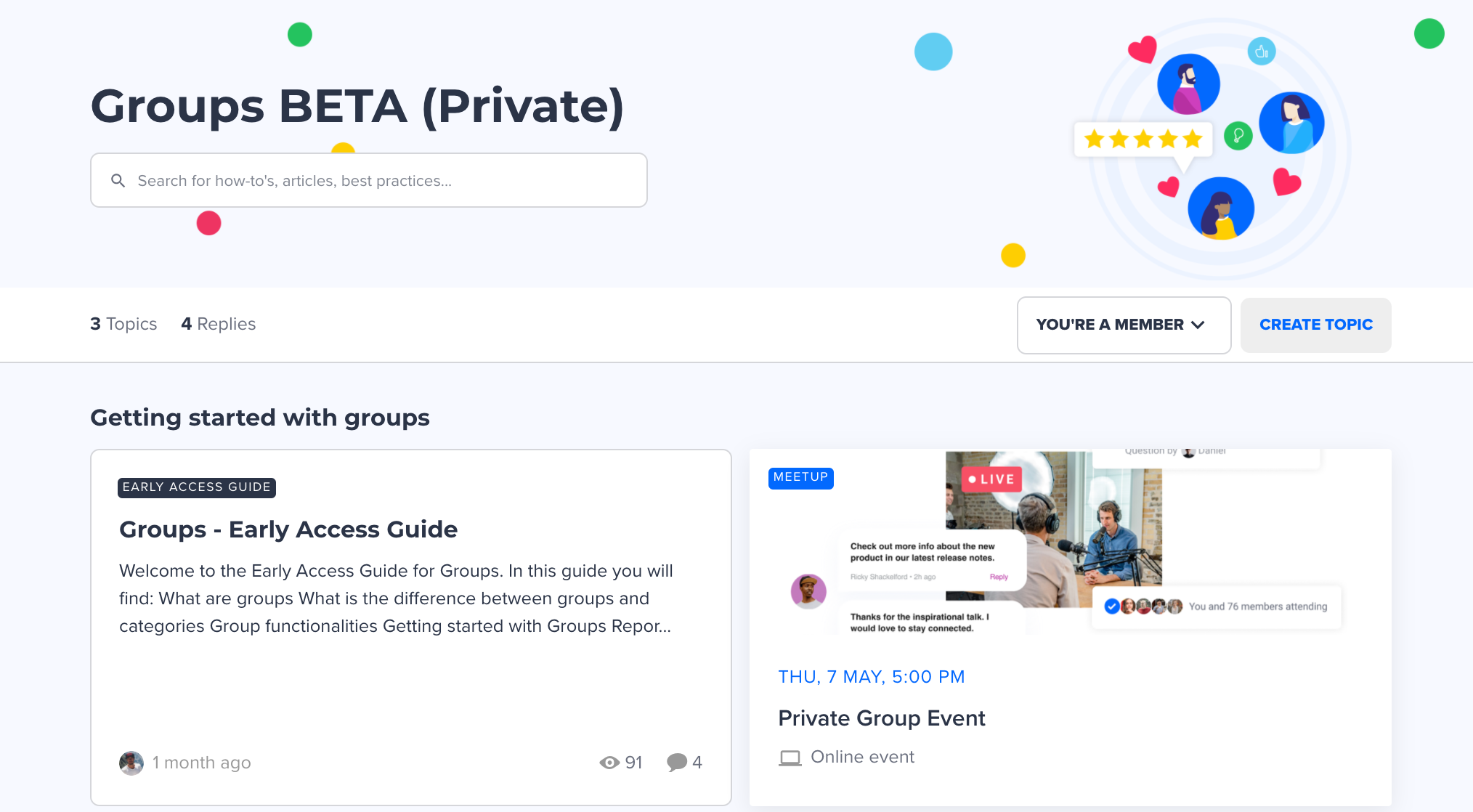 Note on 'Online Events':
We noticed many of you were using the location field to specify that an event was Virtual/Online, or took place in Zoom.
We decided to make this more explicit to end users. Now, if you leave the location empty, your event will be shown as an Online Event, with special icon/clear distinction on the event overview, featured topic, and search result cards (you see an example in the screenshot above).
Given the situation with COVID-19, we made an assumption that all events since we released the Events Module have been online events, so your past events have been automatically updated to show as 'Online Events'. 
Other events improvements we have in the pipeline:
A 'New Attendee' trigger in Zapier to enable you to automatically register inSided event attendees on Zoom, Gotowebinar, and more!
Please let us know what you think of these improvements in the replies :) We'd really appreciate your feedback!