This update has been released on Monday 28th Dec 2020, 14:00 (CET). 
Lately, we released the image resizing feature in control. For further improvements on the image display, we updated the way to display long images that are uploaded by end-users. 
With the new improvements:
 Long images uploaded by end-users from the destination, for example screenshots, will be displayed with a maximum of 600px height on desktop and tablet automatically. 
 No change in image display on mobile - all images would still be displayed full-width. 
Attention:
Please note that old topics will also be impacted by this change. If there's a topic like the left one, you will see the image size change after this update release.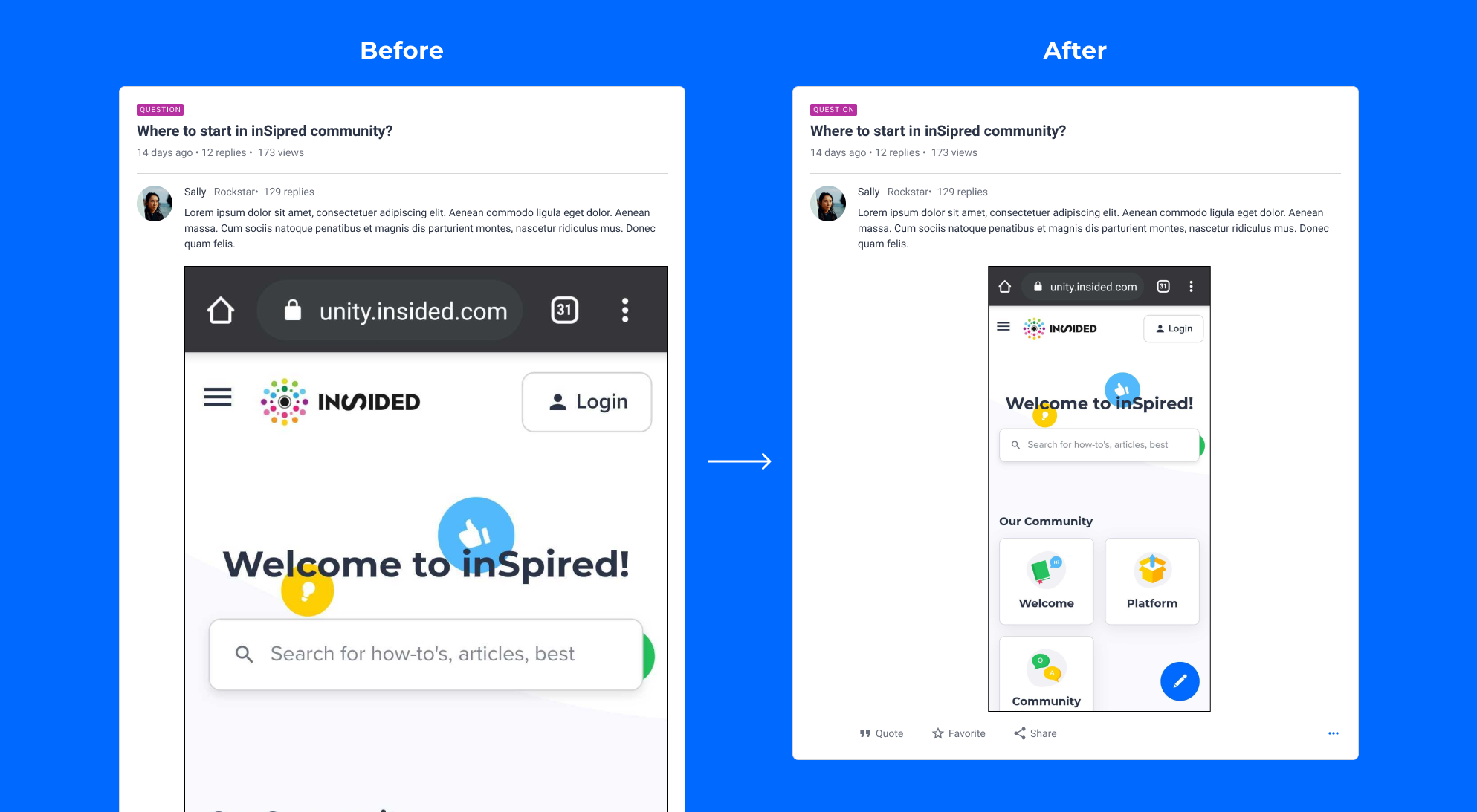 Please let us know if you have any questions or feedback! Merry Christmas!