Got a popular idea where you want to highlight an official company response or your latest update without end users having to scroll through pages and pages of replies?
We've introduced pinned replies to help you help your customers find the latest information without having to dig for it (thanks @Rudi for submitting this idea on inSpired).
With pinned replies, you can:

Highlight any reply in a conversation/idea in the first post of the topic.

Easily pin/unpin/repin any reply in Control.
You can check this idea on inSpired for a real-world example.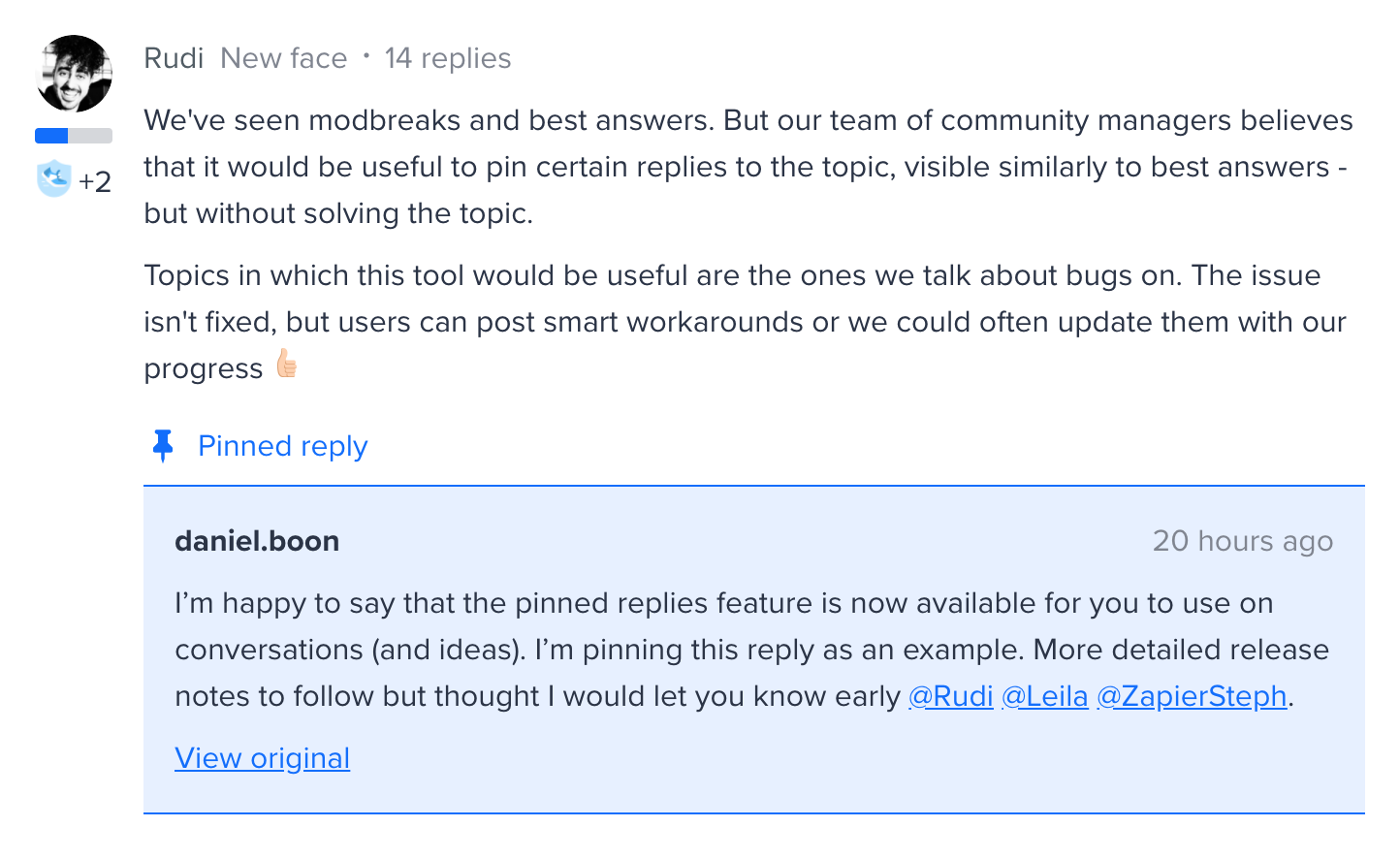 And here's what the interface looks like in Control: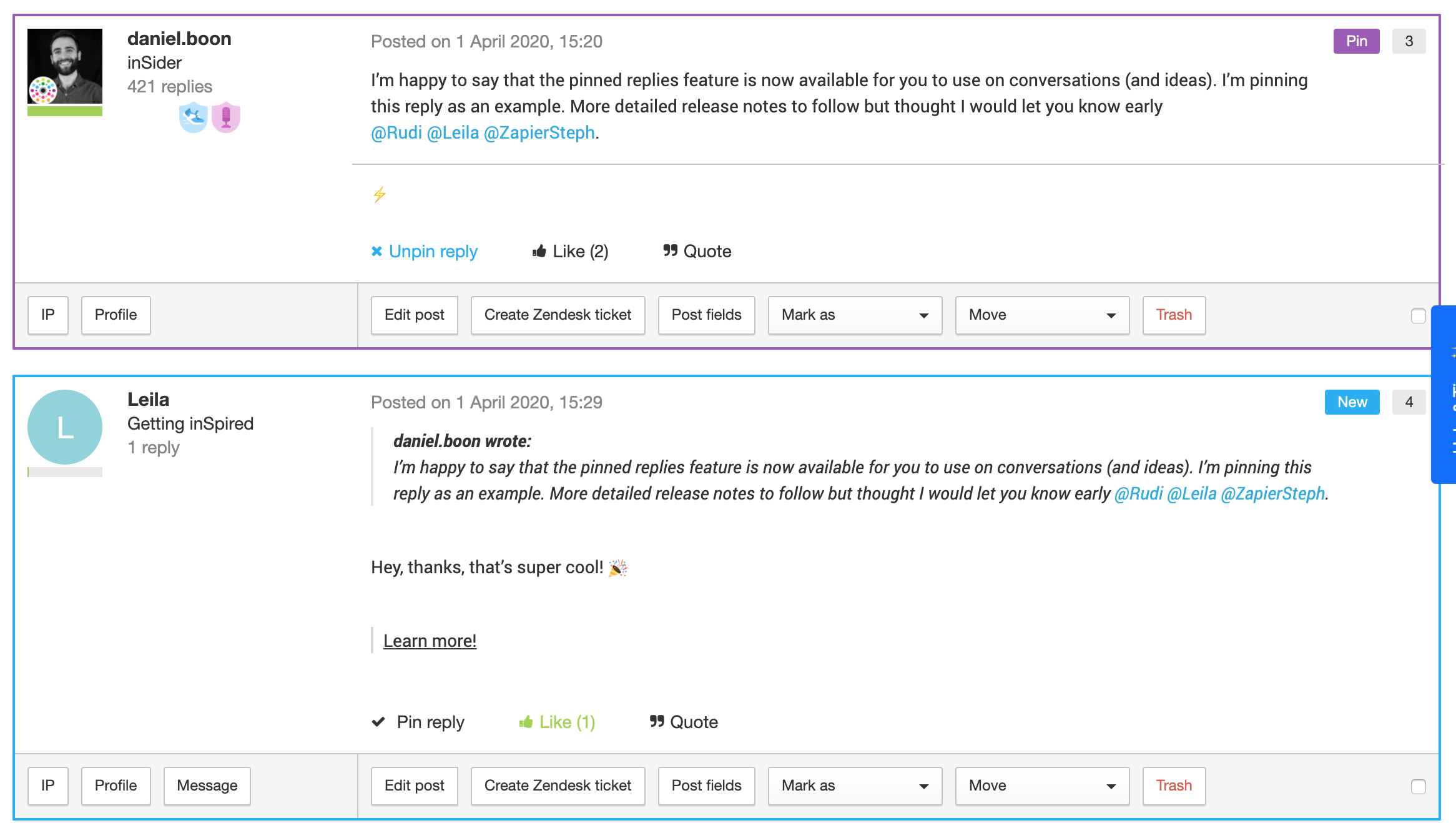 Currently, you can pin a reply in any topic with the conversation topic type.
We hope you like this new feature - please share any feedback or questions you've got in the replies.