We're making improvements to the homepage configuration page in Control. This has been done to help you to change the look and feel of your community homepage more easily.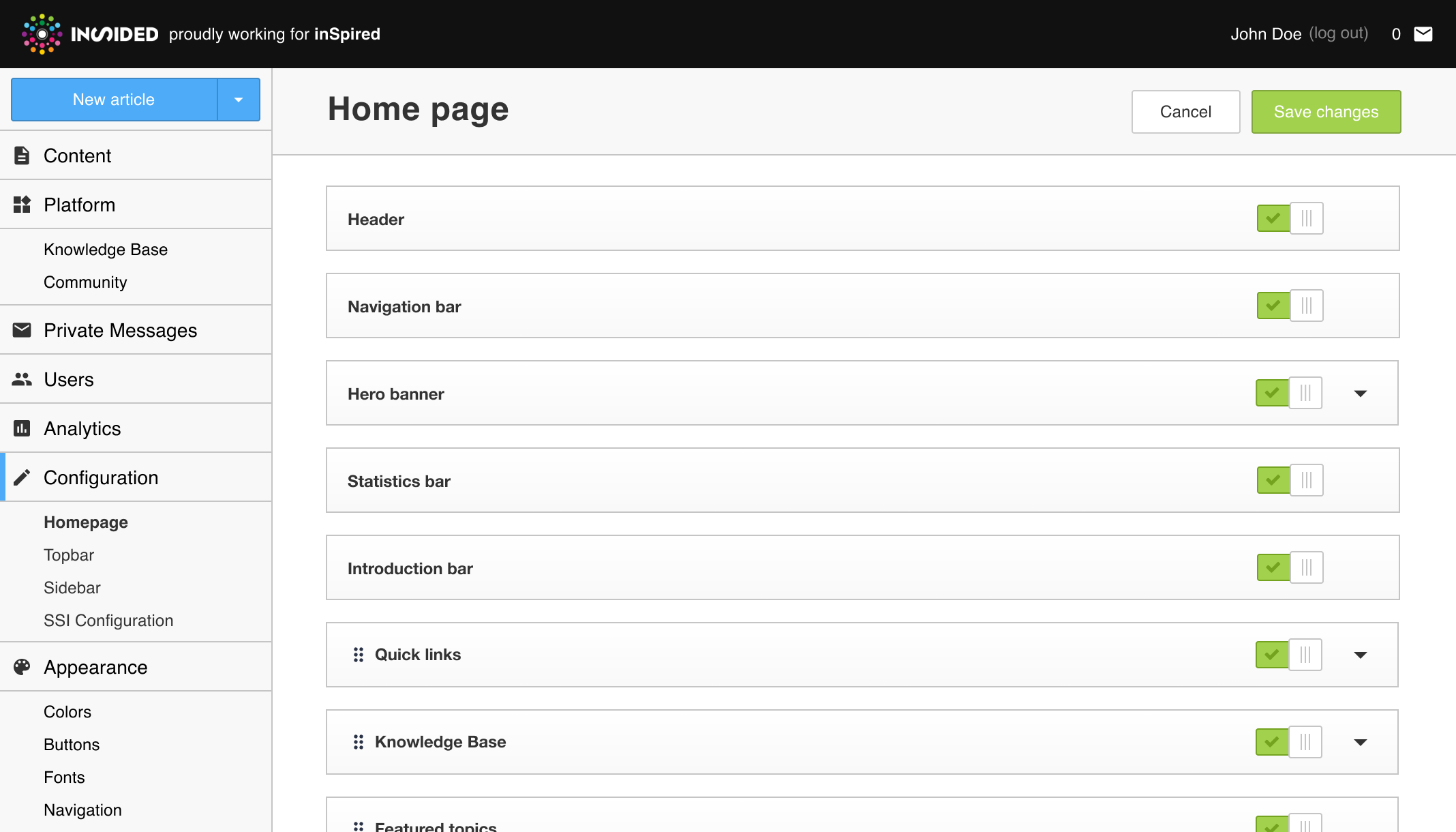 With the new changes you can:
✅ See all homepage widgets
✅ Determine the position of which widgets should display with drag and drop 
✅ Enable and disable the visibility of a widget (toggle on/off)
Test first: Consider using your staging environment first to test and try your changes before applying them to your production community
Changes to your homepage may take a few minutes to become visible - this is done for performance reasons (due to the front-end caching engine of the platform).
These improvements will be added to your Control environment on Tuesday October 29, around 12:30 CET.
If you have feedback, suggestions and/or ideas let us know in the comments below👇
Update: The improvements are now available in your Control environment