Events are all about community, whether you're hosting an online webinar, running your yearly conference, or arranging a local meet-up for your community members. As we see more and more in-person events being cancelled in the wake of the Coronavirus (COVID-19), getting your community together online and keeping them engaged has never been more important.

That's why we want to make it as easy as possible for you to publish and promote events on your community. Not only is this a great way to keep your users engaged, it allows you to measurably prove the value of your community platform within your organization.

By putting your online community at the center of the event experience you facilitate knowledge sharing between community and ensure the conversation around your event goes on long after it's finished.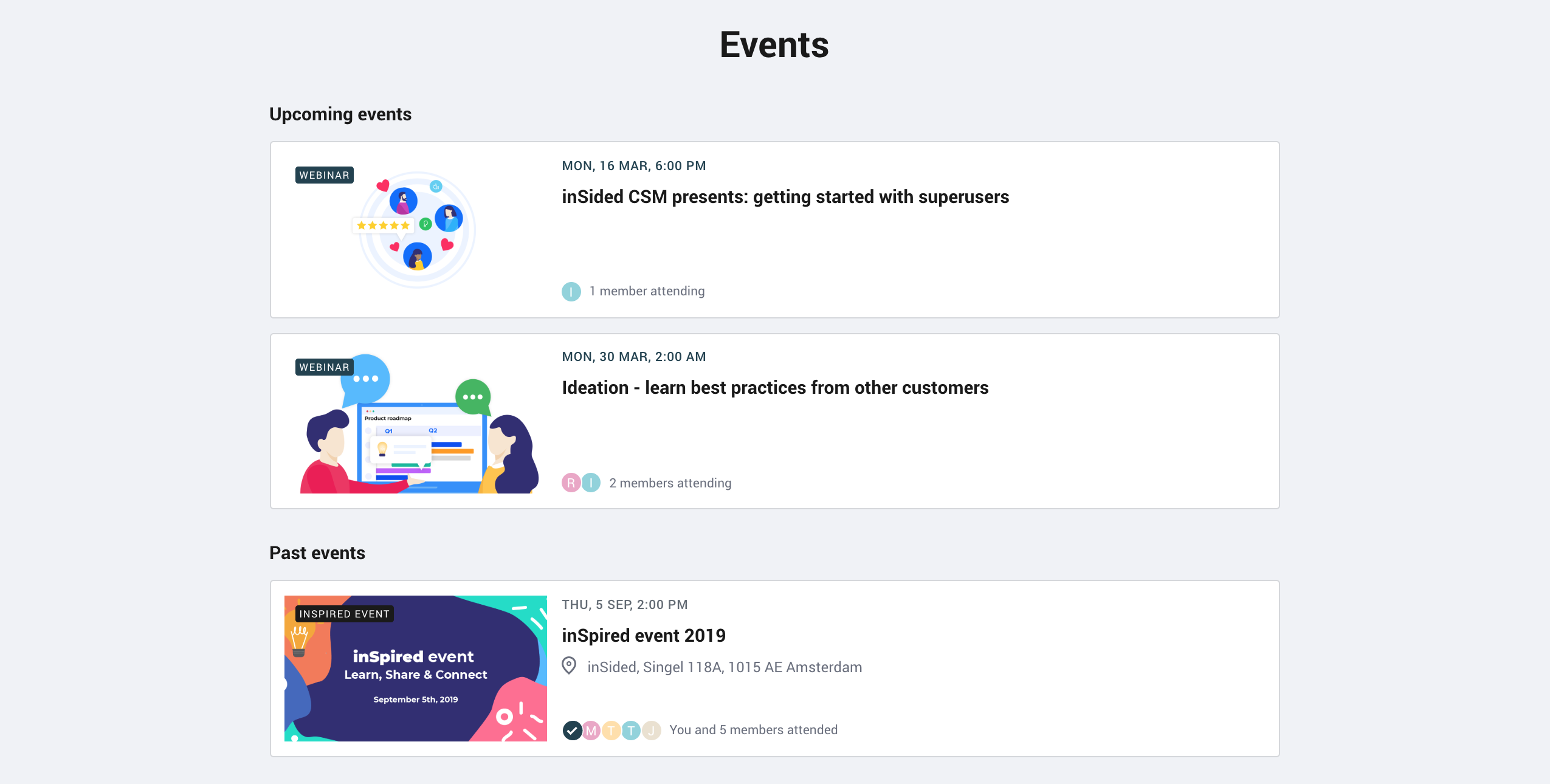 Thanks to @bjoern_schulze for suggesting Content Type: "Event" as an idea on inSpired!
With events you can:
Help community users discover events via the community with brand-new events widgets for the homepage and an overview page with upcoming and past events.
 Boost interest and signups with event RSVPs (you can even use our platform as an end-to-end event management tool for more informal events).
 Increase community engagement by promoting featured topics to encourage meaningful conversations before and after your event takes place.
We've prepared a whole new suite of documentation to help you navigate the new events feature - learn more in our events knowledge base.
Events functionality is also available via our API - see our API documentation for more details.
Let us know what you think of the new events module in the replies - we're excited to hear whether you like it, and any feedback you have so we can improve it further.