​We tend to forget the past - sometimes for a good reason.
We also seem to overlook how fast-paced innovation is changing the tools and websites that we are using every day. Remember how Facebook and Google looked like just a few years ago?
inSided is celebrating 10 years of building communities - bringing likeminded people together to achieve greatness. We thought it would be just the right opportunity to show you where we come from and how our platform has evolved over the years. While some of us might feel old looking at it, we hope that it will give you an idea of all the milestones, learnings, wins and failures that we've went through over the years.
Note that this is just a very shortened summary, it is impossible to include each milestone, all side-stories and the hundreds of annecdotes in an article you'd be happy to read. ;)
Where it all started
Most of you probably won't know a secret of inSided: We were building communities even before inSided existed! Well, mostly our two founders @Robin and @Wouter, who spend most of the late 00's with geeking around the internet about the latest smartphone innovations. This was when pocketinfo.nl became successful in the dutch internet as the go-to place for all latest information.
It also had a community functionality, something which was heavily adopted by many heavy-users who wanted to learn more about what's the next big thing.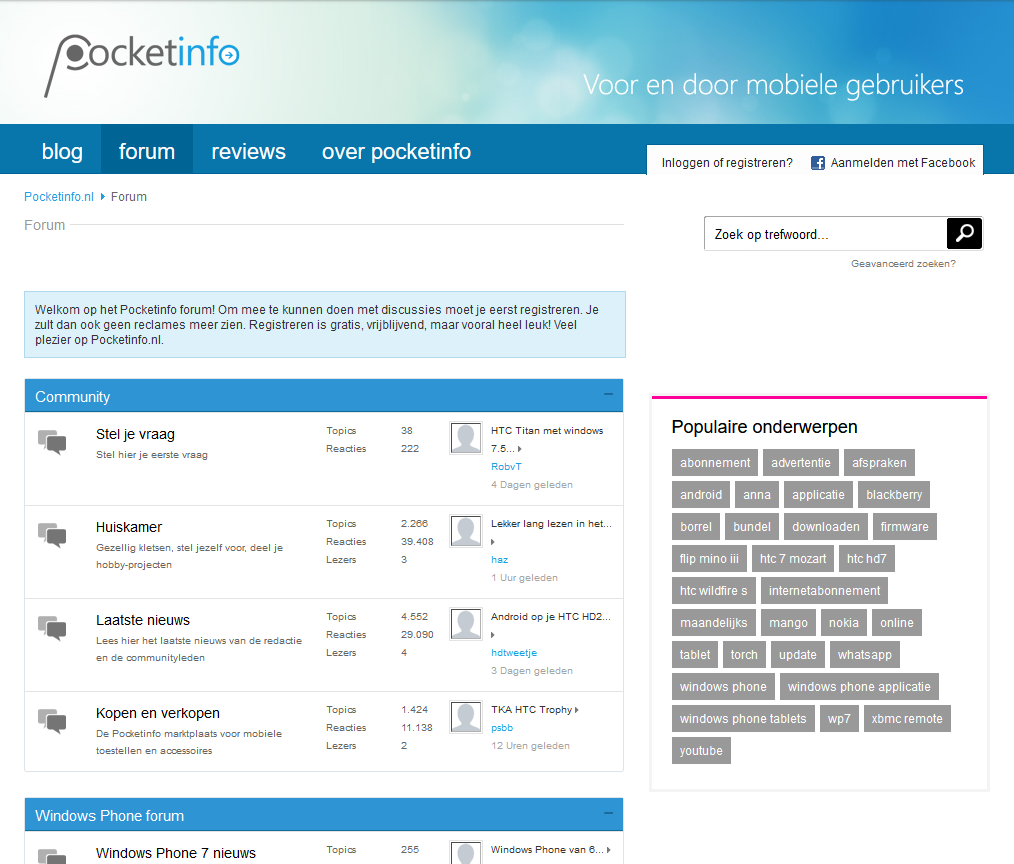 The hype was so big that larger brands started to notice the value. Within just a few years after launching this platform, T-Mobile Netherlands approached Robin and Wouter and said "We want that too!". And this was the moment when the two decided to take a shot at the online community business (not sure if they knew what they were getting in to). 
The very first inSided community
Needless to say, we are extra proud that the T-Mobile community is still with us today, being successful as ever!
Back in the days however, the platform was not full of the shiny features you are enjoying today. It lacked many things which became an industry standard over the years - but it did the job: bringing people together to achieve greatness.
Growth: Blood, sweat and tears
As Robin and Wouter really believed in the value of communities back then, they were super motivated to grow their platform and their customer base. Countless hours of development, beers and meetings were invested to create the next cool community platform - all customized to the wishes of the customers. It worked really well, for a while.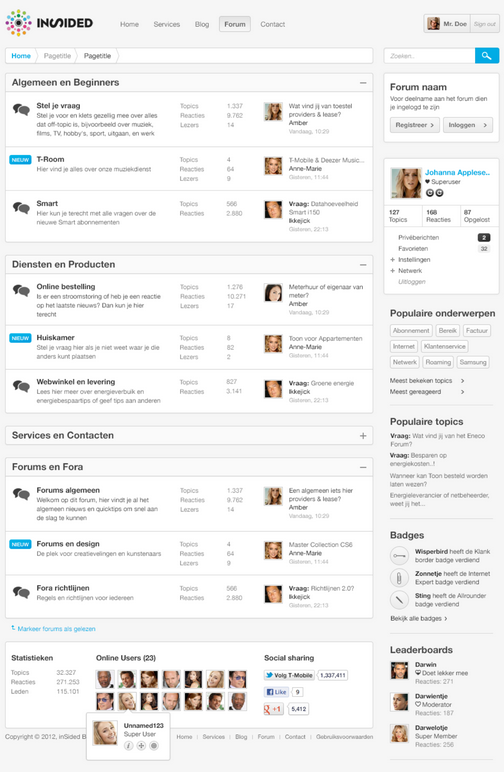 While more and more telcos adopted the inSided platform within the Netherlands, the goal was to get other, bigger brands in which are not in the telco business. And also this was achieved with big brands like Soundcloud, Sonos and TomTom. However with the growth, it also became more and more apparent that customized requirements for each community slowed down the innovation: In order to release a new feature, it had to be customized for each community to avoid performance problems or other difficulties. This massively slowed down the progress, which put Community Managers in a tough spot: They knew a new feature was on the way, but it took months for their end users to actually seeing them on the community.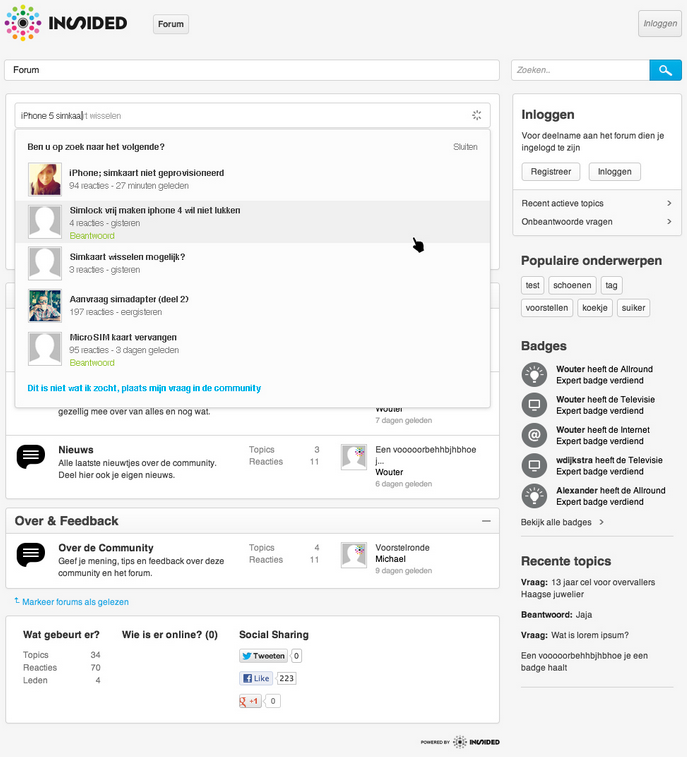 There was a need for a universal, more easy-to-update platform which enabled inSided to deliver new features in a much more scalable way. This was when the idea of a unified, branded template first came up. In the meantime however, the community needed to become more mobile friendly. It has not been carried over which iPhone models were used for this design exercise.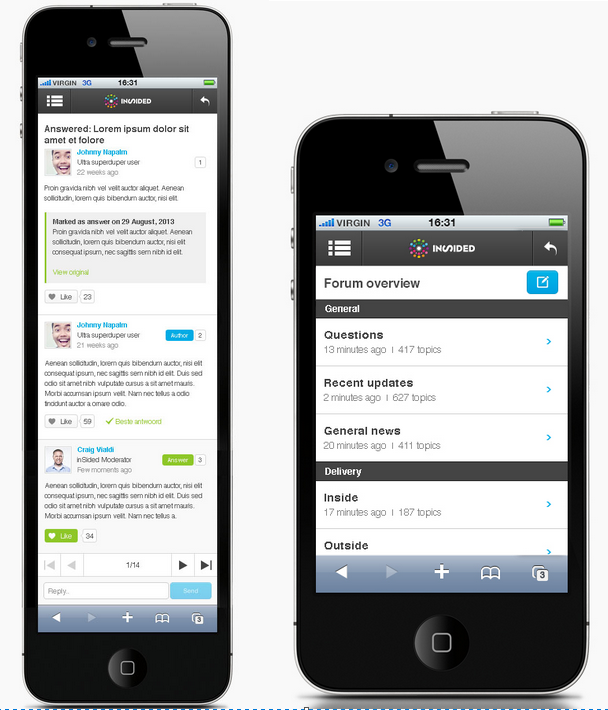 The inSpired community
At this point, another elephant entered the room. Why does inSided not have an own community? How can we claim to understand what a community needs to have if we do not use it ourselves with our customers? This was the moment that the inSpired community became to live, first only as an idea. If you look closely, you can see some frustrated test-content about that universal platform the product team started dreaming of.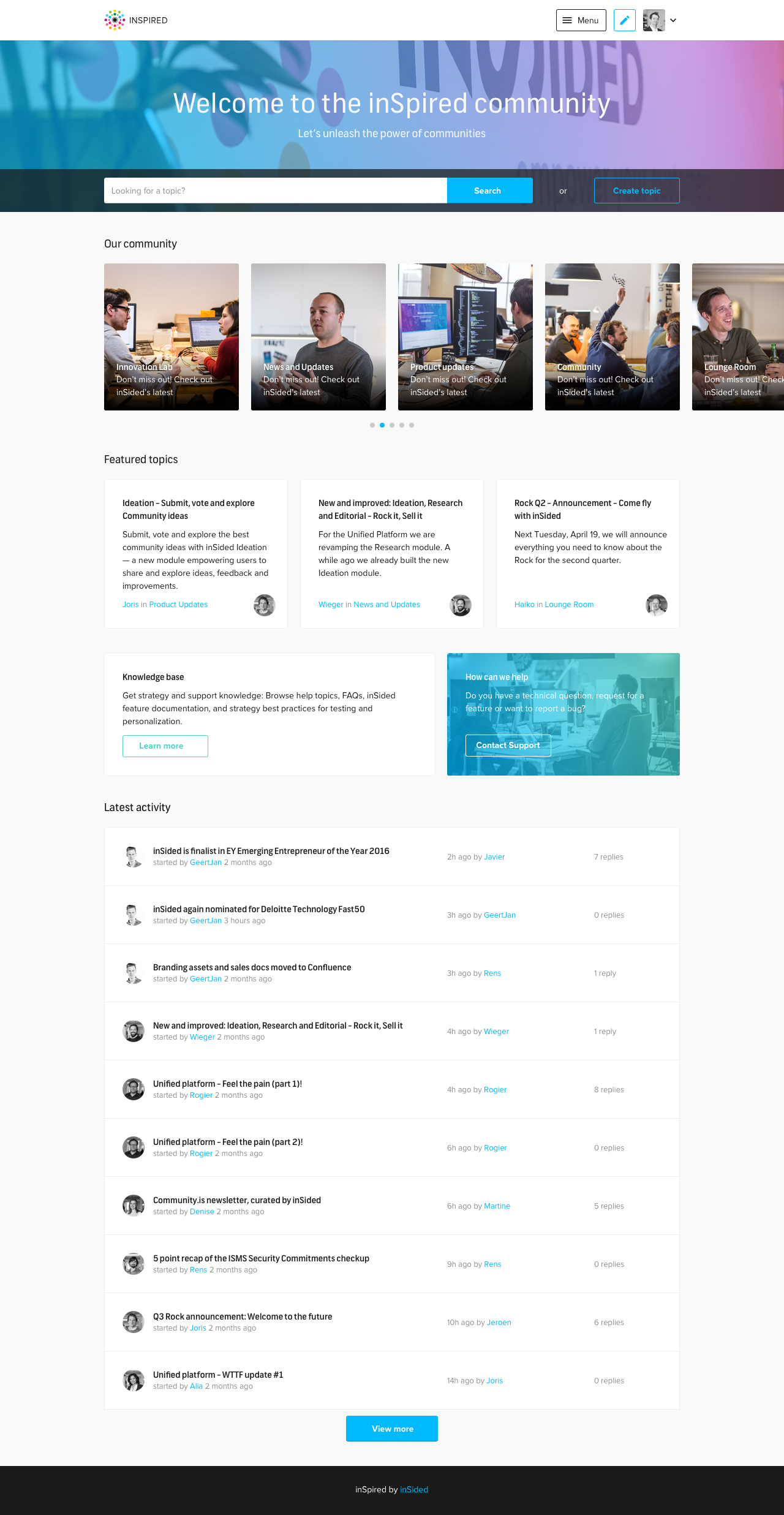 Branded templates (finally!) & self-service
Next to a branded, unified platform from inSided, one thing everybody wanted to achieve was to be a true Saas (software-as-a-service) company. This meant that each Community Manager or Admin should be able to change everything on the community her/himself. A true challenge, given that the platform by now had grown to a massive set of features and settings. But together with the universal template, it just made perfect sense.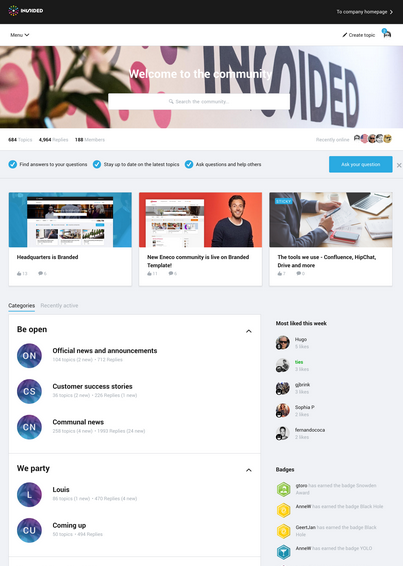 Some time around 2017, the first fundamental steps were taken towards a more unified platform template which would enable inSided to release a bunch of new, cool features like actual dashboards or @-mentions (really groundbreaking stuff
). I actually was still a Community Manager (= customer) back then and was stoked about the idea of finally getting more ownership of the platform I was working on each day. For way too long I had to wait for others to change something tiny like the color of a button.
In 2019, the major milestone was achieved that each community was now using the unified, branded templae. And since then, the pace in which new features can be worked on has really increased a lot. An entire Knowledge Base module has been introduced, we are doing fast steps in building more and more easy-to-install integrations, and even allow you to fully self-service install your SSO login (something which was a month-long project for you and for us before).
Where we are going
After focussing on self-service support, we are now shifting more and more to what can be called a Customer Success Approach to your community. To be clear, this does not mean we are neglecting support or core community functionality - it is actually truly embedded in our overall vision: We are successful when you can make your customers successful with their products through our platform.
In terms of platform improvements, this translate to many things that will give your users an awesome community experience - motivating them to come back. Think about better features to engage with your customers (e.g. better notifications, improved customization), getting product feedback (ideation) as well as better ways to communicate with your users (e.g. via more 'official' content types for your company).
As mentioned before, true awesomeness is achieved by bringing likeminded people together. Naturally, we believe it is crucial to continue to stay in close contact with you. That is why we will always listen to your challenges and needs, realizing your ideas submitted here, and strive together with you to make your community wildly successful!
On a more personal note
I want to close this article by thanking all users who have contributed to the inSpired community so far. The few years which I have been allowed to call me the Community Manager of inSpired have fullfilled me with joy, working with such an awesome community within such an awesome company! The inSided vibe has always impressed me as a customer as well as an employee, but it is all fueled by making a difference for all the users of our platform. Cheers & on to the next 10 years!
P.S: As a bonus, here some more milestones & embarrasing screenshots from the past. :)