Hello everyone!
Today, our community celebrates its
first anniversary
!

Time flies and I can´t believe that this
post
made by my colleague Hugo already has one year!
Our aim
is still the same: "
to empower clients, and bring us closer to them, by being the more relevant, rich, fast and simple online help channel to solve questions and share experiences
".
Let me present to you
our latest number
, that makes our team very proud of: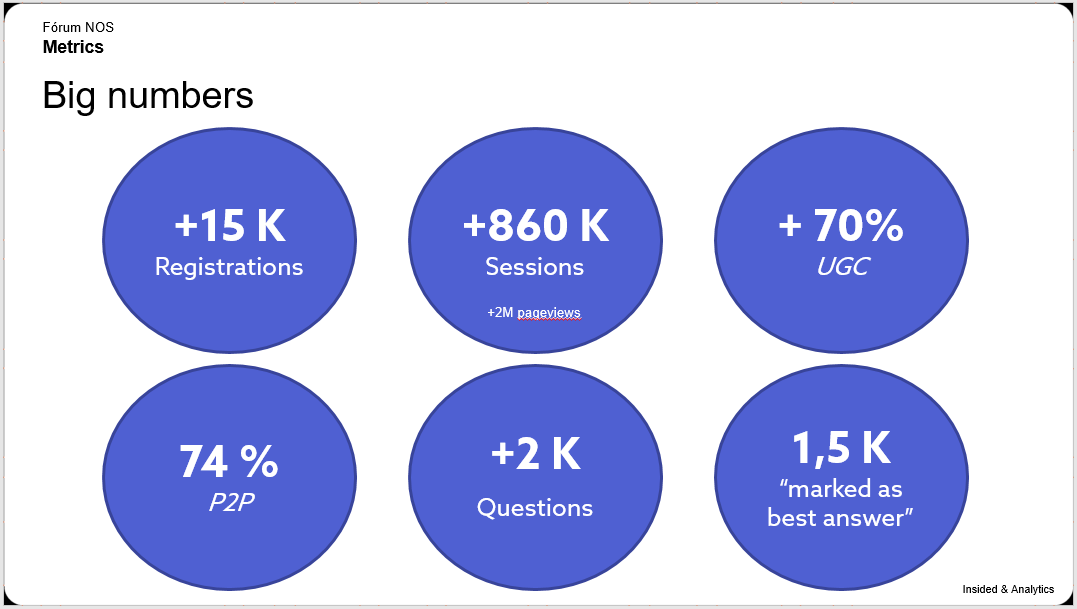 What else can we say?
Now, more than 50% of our traffic is coming from mobile devices;
Our moderation team have edited more than 1 500 titles;
There are more than 11 500 tags;
On October and November we estimate around 60k call deflected.
What have we done to
celebrate
this special date?
We have sent personalized private messages to our most active users;
Also, sent SMS to all internal Customer Care staff;
Published an article on our Intranet;
Started a small Ad Words campaign;
We will launch an exclusive contest to award 5 users;
We are planning an event to bring our top-10 users to our offices in January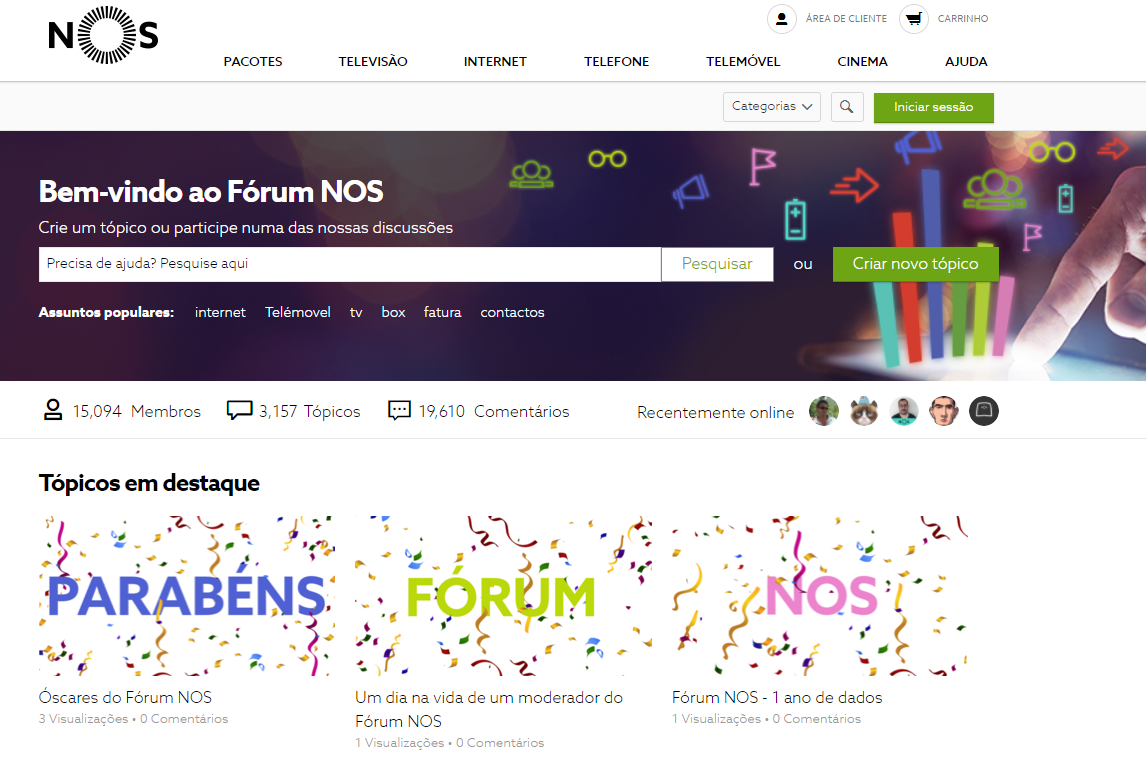 (translation: Happy Birthday Fórum NOS)
One big important note: we have not yet communicated it! Our communication plan will be launched on January (let´s pray for that!!!!)
What do you think guys? Do you have any kind of best practice or suggestion to us?
Feel free to visit our community at
forum.nos.pt
or in person at our offices in Lisbon, where the sun always shine
Regards,
Tomas & NOS Team
@verafranco
@Hugo Fraga Ferreira
@Patricia A.
@Tiago C.
@Carolina V.
And a special thanks for all the Insided guys that are always ready to help us!! (sorry if I forgot anyone!)
@ErikD
@Shane
@Maryam
@Lotte Cohen
@Justin Roussel
@Yoeri
@Julian
@daniel.boon