Sometimes you don't want to make your articles and categories visible for everybody. In this article you will learn how to make private categories and hide the articles it contains for the big audience.


Private category
Private categories are, unlike public categories, viewable by users that have a user role that you granted permission to view the category. Users that do not have the right permission won't be able to see the knowledge base category and the articles it contains.


Create a private category
1. Go to
Control → Platform → Knowledge Base
2. Click
Add category.
Name your category and give it a short description. Select if user activity (users commenting on articles) will contribute towards statistics and ranks, the default is yes. Upload a hero image and a thumbnail image.
3. In the
Permissions
panel revoke
Category visibility
for the following user roles
Super User
Registered User
Users Awaiting E-mail Confirmation
Waiting for moderator approval
Unregistered / Not Logged In
Banned users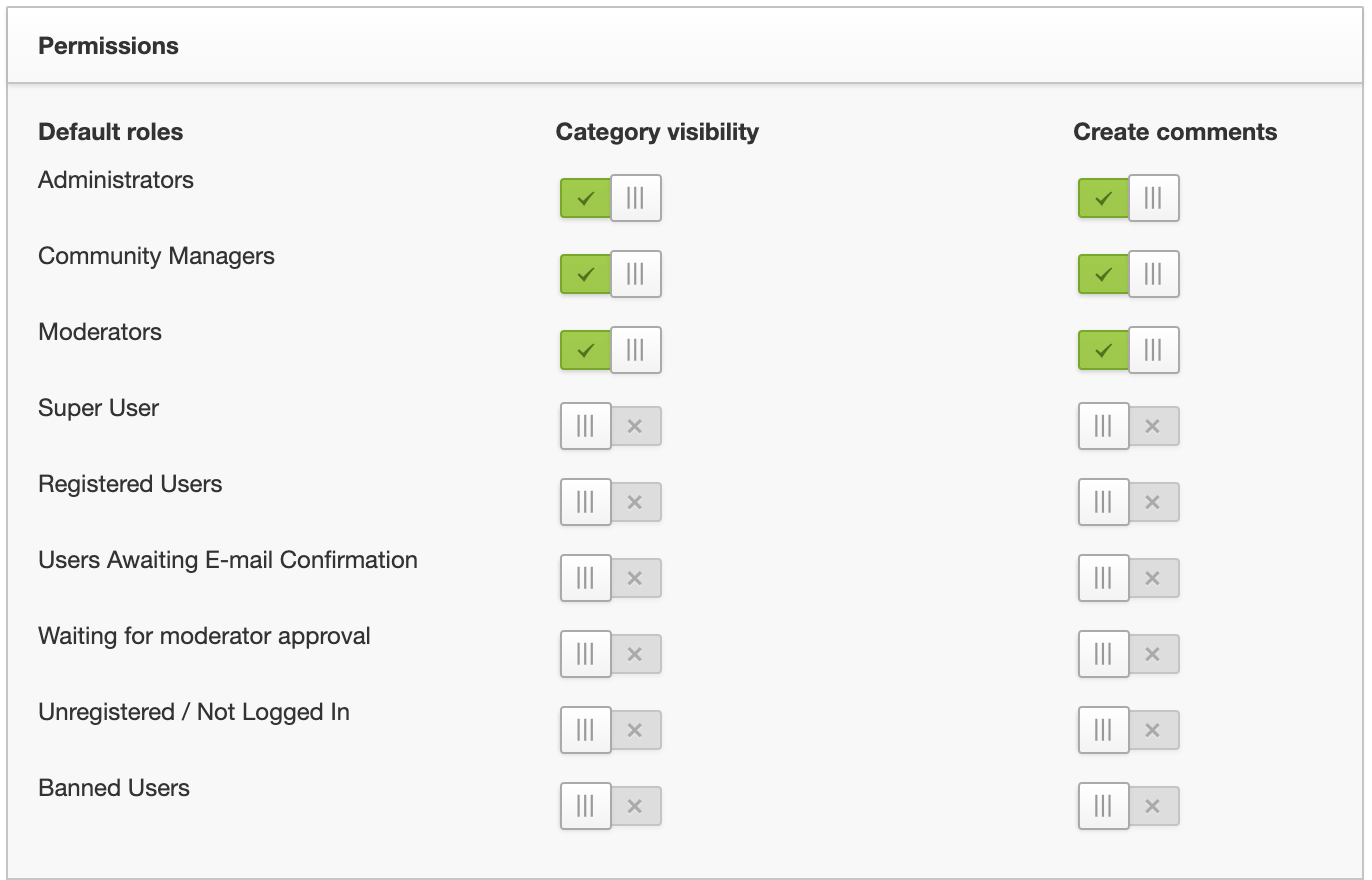 Tip: You can give explicit access to a segment of users. Create a custom user role, assign users to this role, grant category visibility to this user role. These users can now see this knowledge base category and the articles it contains.
4. Click
Save


Make a public category private
1. Go to
Control → Platform → Knowledge Base
2. Select the category where you want to order the articles and click
Edit
3. Click
Permissions
4. Revoke
Category visibility
for the following user roles
Super User
Registered User
Users Awaiting E-mail Confirmation
Waiting for moderator approval
Unregistered / Not Logged In
Banned users
5. Click
Save changes