[Product areas are only available for Business and Enterprise customers]
Product areas are used to communicate which product type, version, or model is discussed. Product areas behave the same as public tags and are optional to add, however product areas can only be added to Ideas and Product update topics.
How To Configure Product Areas
Note: This article is only relevant for customers who have access to the newest ideation module. If you do not have access to the ideation module this article does not apply to you. Interested in the new the new ideation module. Learn more here
Log in to Control as a Community Manager or admin role
Go to Control → Settings → Product Areas
Click 'Add product area', add a name, and hit Save changes.
You're done. Your new product area can now be selected when creating/editing a product update.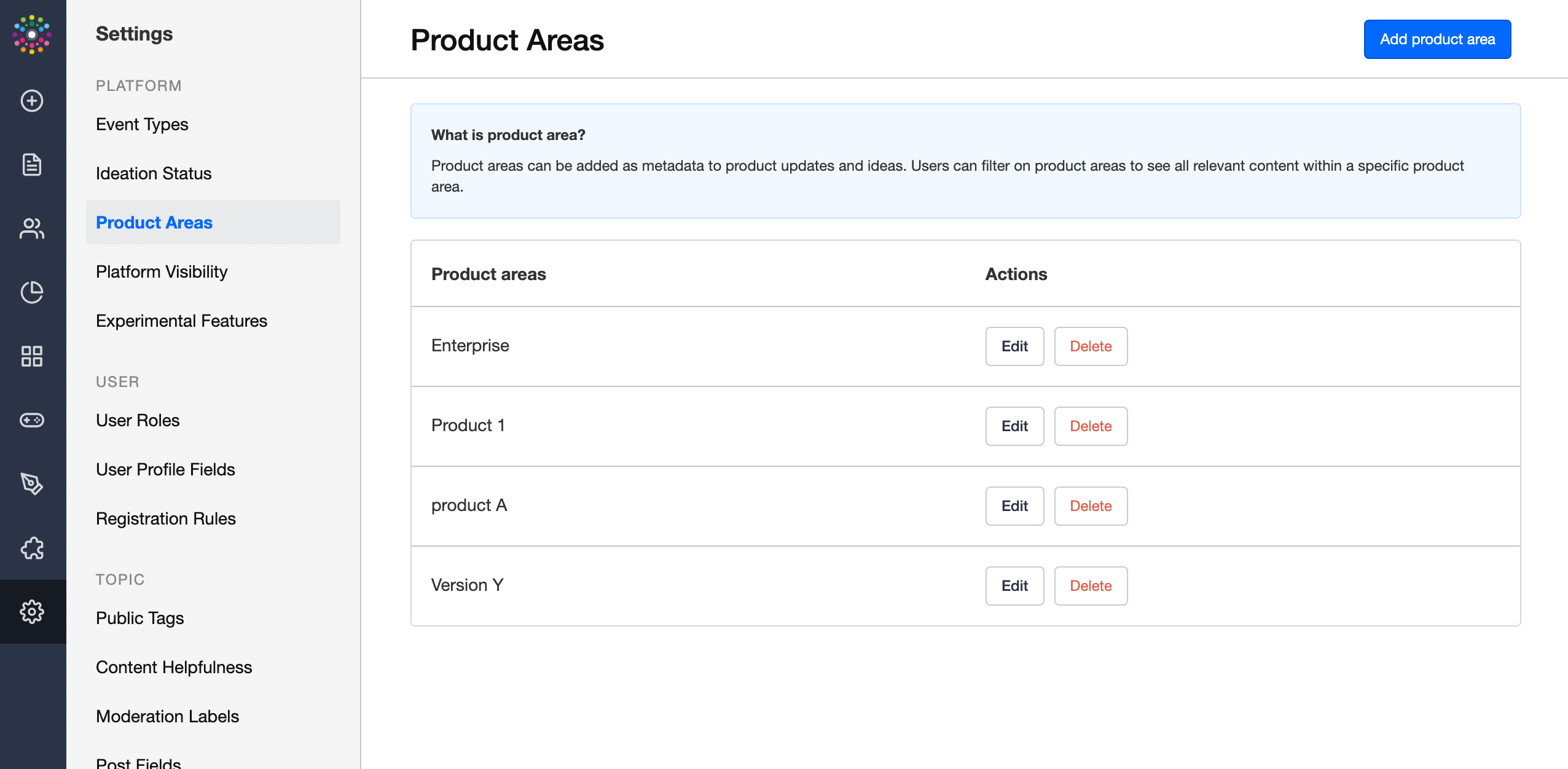 Need to update a product area? No problem - just go to the same page, press Edit, choose your new name, and save the changes. This will update all existing product updates which have this product area assigned. 
Make Product areas visible in Destination:
Think of enabling the visibility of the Product area filter on the Product updates and Ideation overview page in destination, via the customization mode. That way users can filter on product areas.