This way of featuring topics is no longer recommended for featuring topics on your homepage: we instead recommend that you read our guide on featuring topics with our new homepage customization tool.
By adding a moderator tag to a topic you can feature a topic. There are four designated places in your community where you can feature topics:
On the community homepage below the hero image (featured_home)
On the subforum page, below the hero image (featured_subforum)
As a banner below the community navigation (featured_banner)
As a block on top of the sidebar (featured_side)
How to feature topics
Go to Control > Forum > Overview.
Find and click the topic you'd like to feature.
Add a moderator tag to the topic based on where you want to feature it (see below for the list of tags together with images that show where the topic will be featured on your community).

Click below to see how each moderator tag will feature your topic on your community:


Community homepage (Moderator tag: featured_home )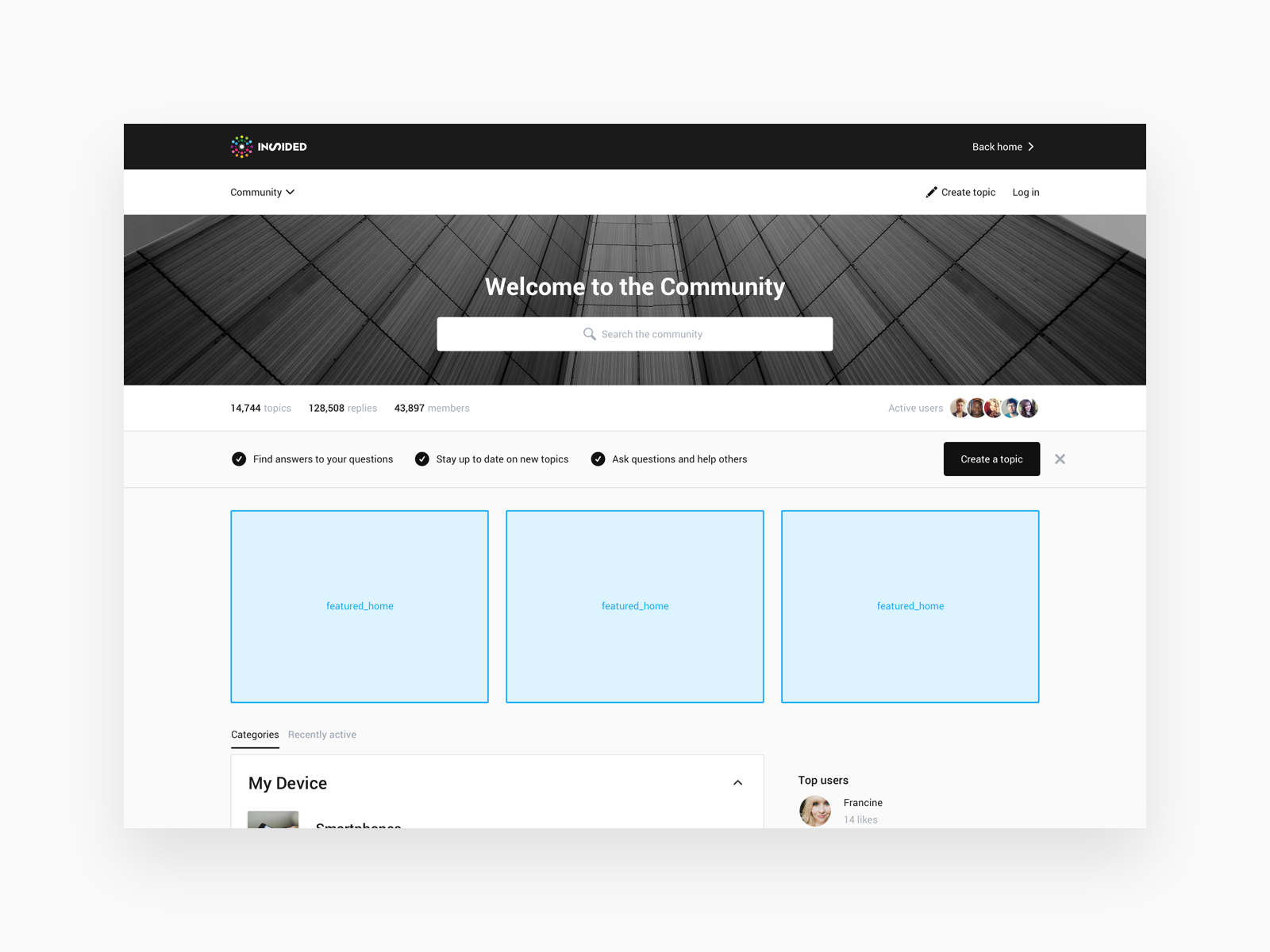 Subforum page (Moderator tag: featured_subforum )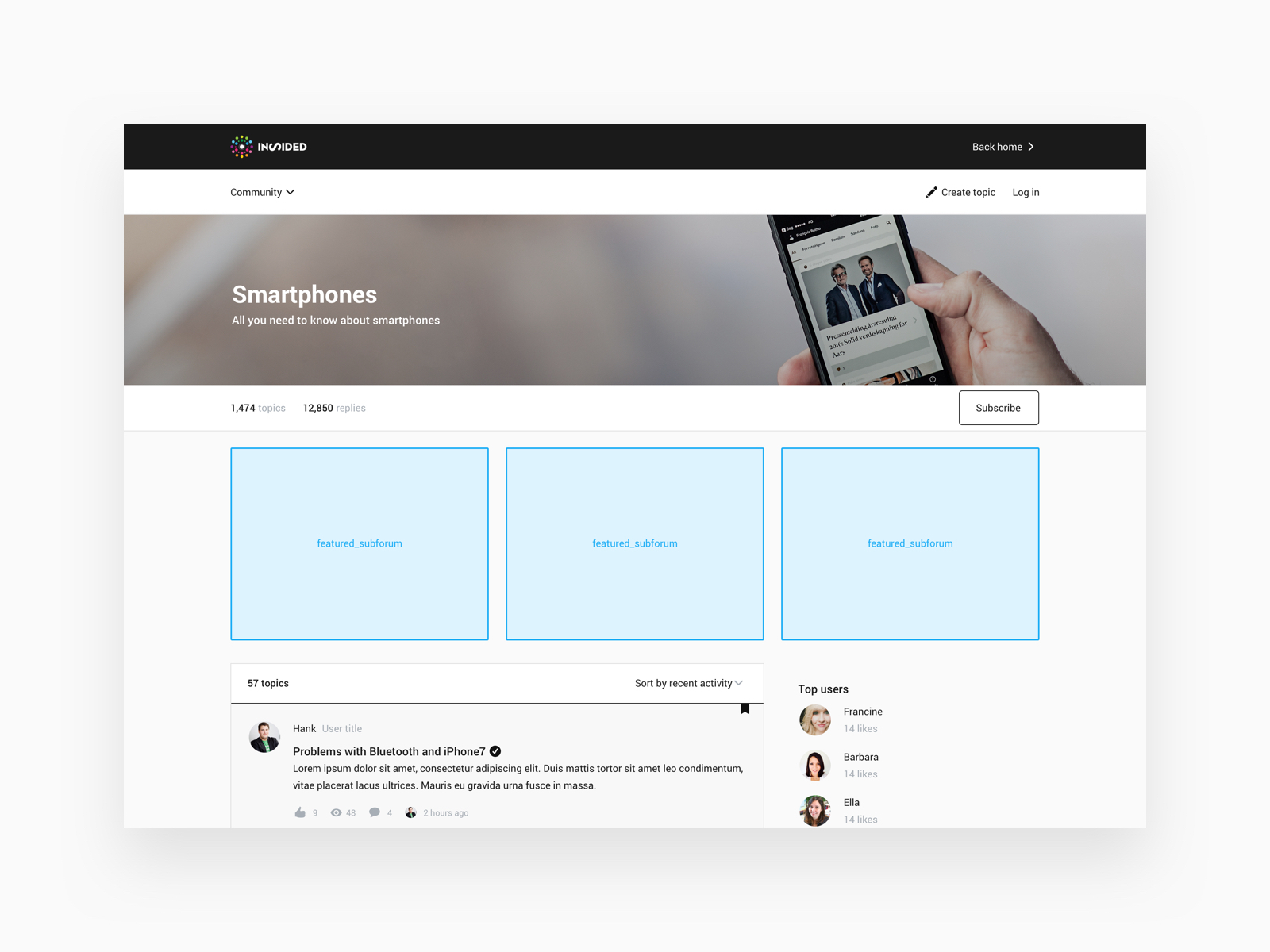 Banner (Moderator tag: featured_banner )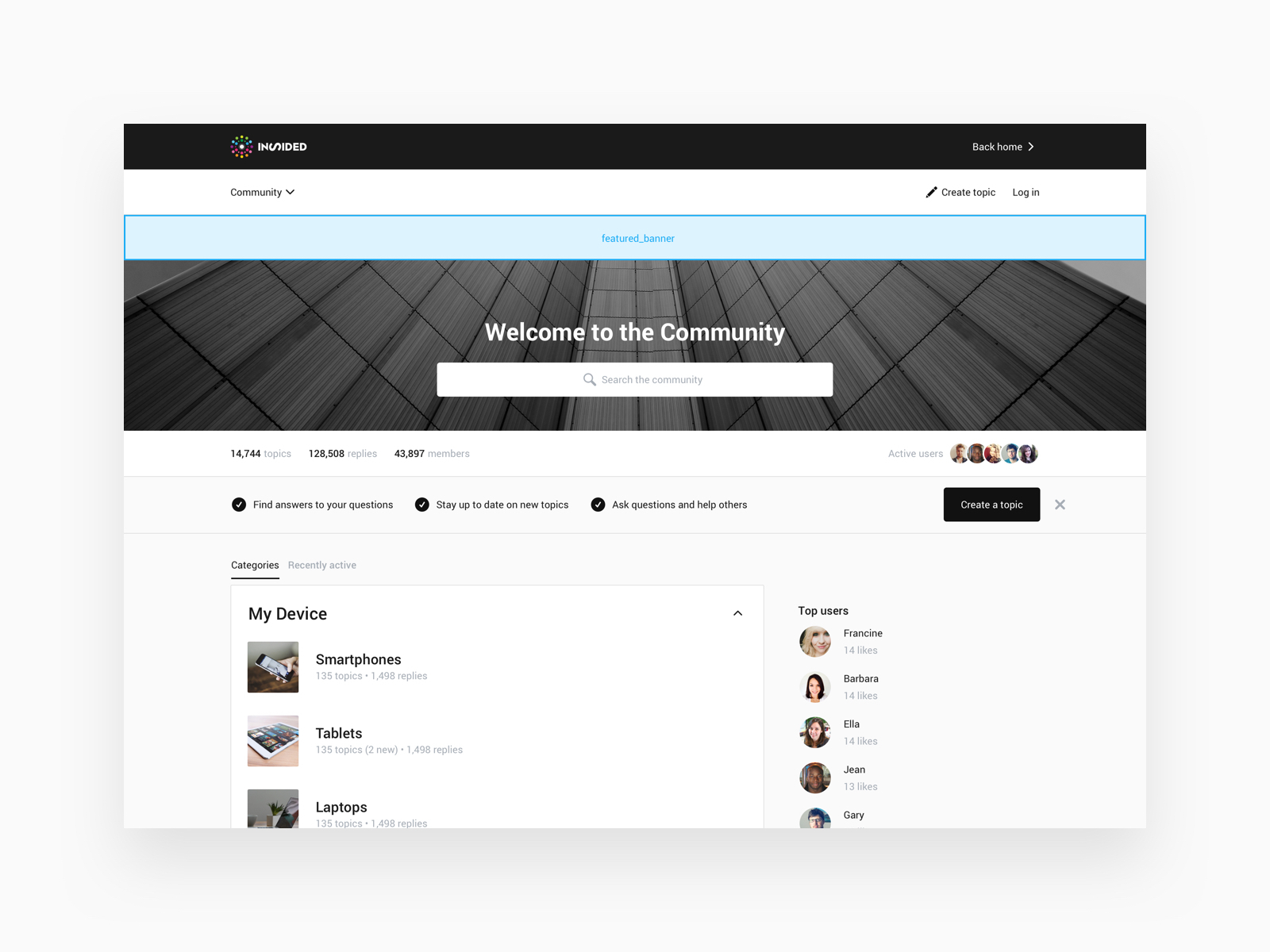 Above the sidebar (Moderator tag: featured_side )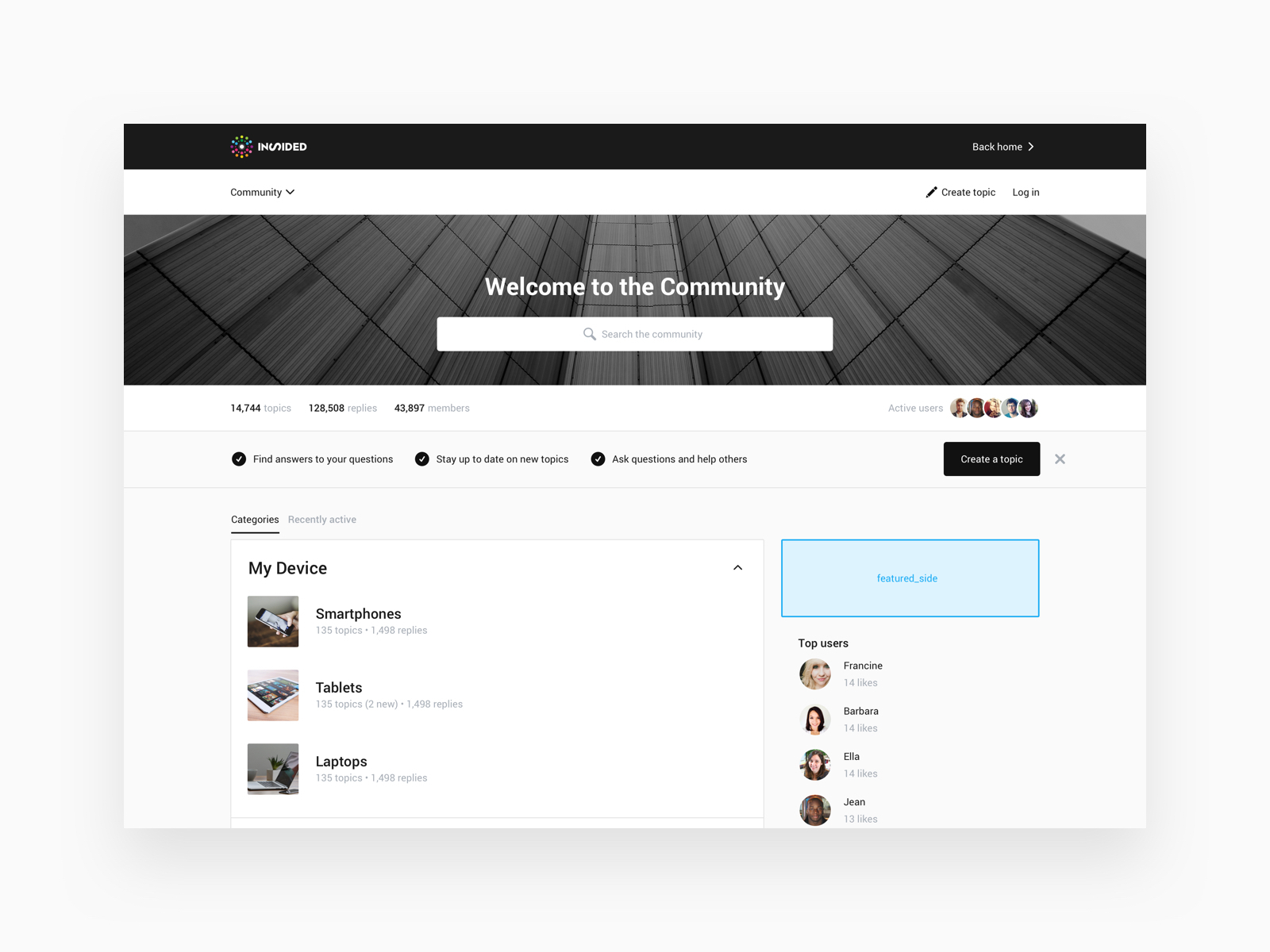 You can only feature one topic as a banner and one topic in the sidebar. A topic featured in the sidebar or as a banner is visible on all pages in the community.

Don't feature the same topic as a banner and in the sidebar. A featured topic as a banner is a serious attention grabber, so try to use it sparingly.

You can feature up to three topics on the community homepage and on the subforum page. On the homepage you can feature any topic from the community. On the subforum page you can only feature topics that were posted in that subforum.

The background colour of featured topics in the banner and sidebar are based on the primary colour of your community