This week I noticed that two of our users who recently posted in our community are showing up with the username "Anonymous" and I can't find their original username in the control environment under "User overview." It's not possible to click on the "Anonymous" username.
My understanding is that users cannot delete their own community account. We have a tutorial asking users to email us if they want their account deleted. Neither has emailed us.
I'm concerned that this is happening with more than two users, but I can't figure out why it's happening. Is this a bug? Is anyone else noticing this?
Thanks!
Edited to add: I had recently exchanged private messages with one of these users. When I do a search in my inbox for the original username and "Anonymous," nothing turns up.
Example 1 (Control environment)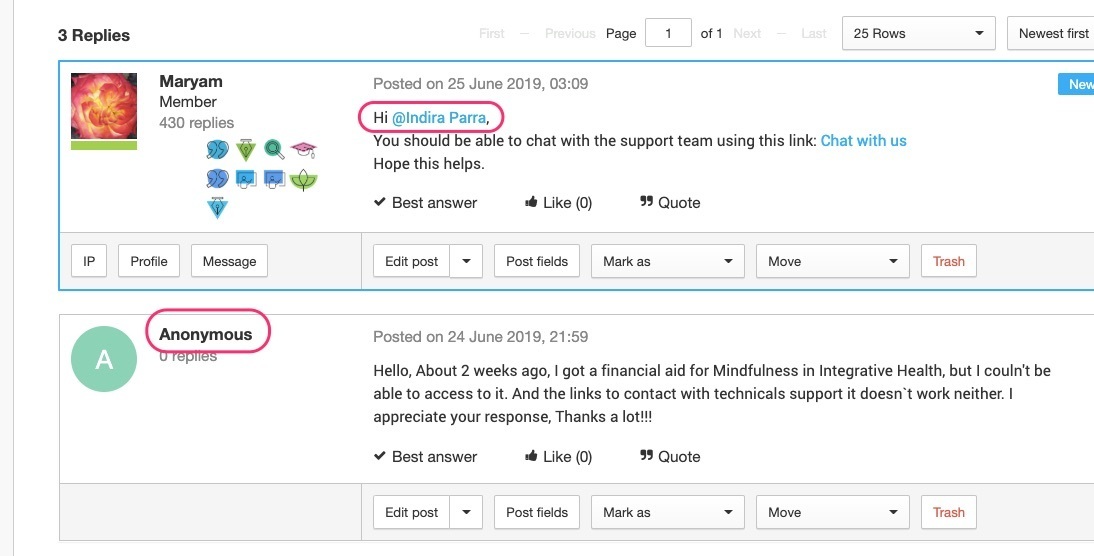 Example 2