I noticed where reporting on topics without best answers (Best answer = no via the filter menu of the reporting feature in the control) that some "Conversation" where in the report results. (cf. screenshot)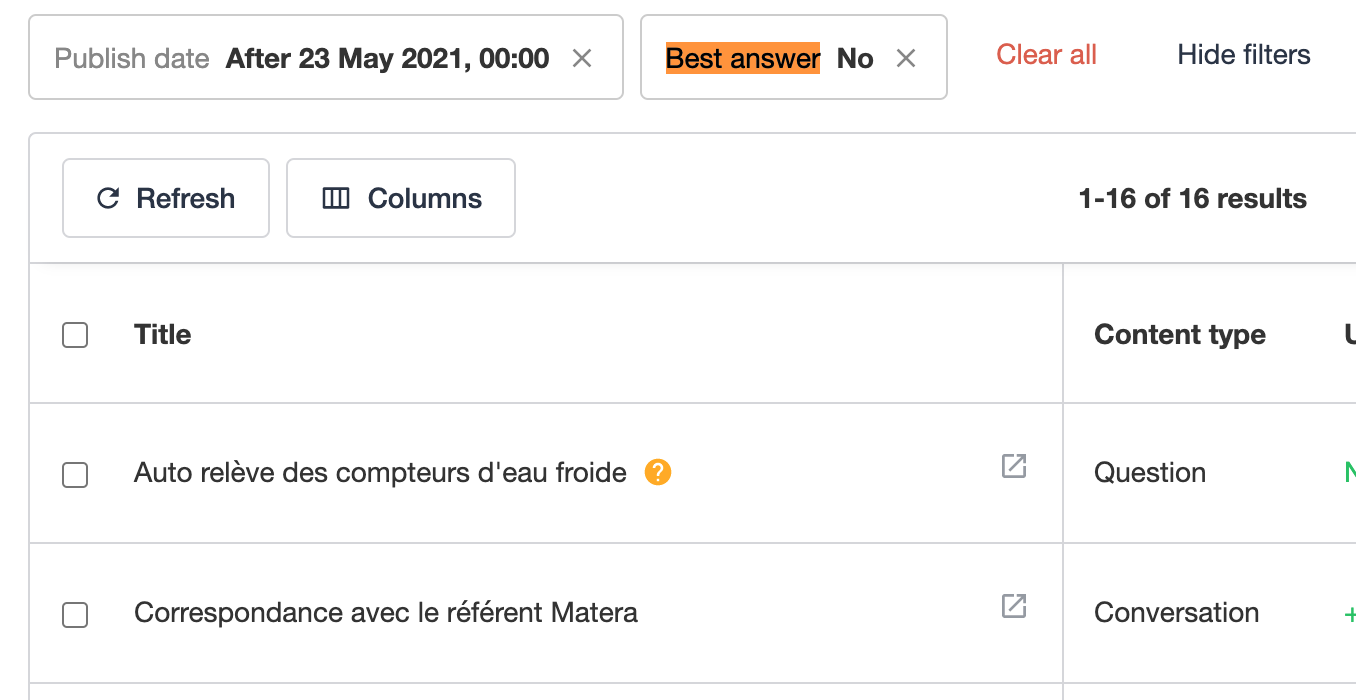 However I thought that the "Best Answer" we exclusive to "Question". 
My questions then :
do we agree that the best answer tag is normally exclusive to the "Questions" but that it is extended to all content (including Conversation) for reporting purposes only?
can you confirm that the "% Questions answered" metric (in the Success reporting section in the Control) is exclusive to the Questions (ie : excluding conversations)
Thanks 
Best answer by daniel.boon 3 June 2021, 16:58
Hi @victorlacombe, 
The best answer field is indeed exclusive to questions, and the % Questions answered metric is also exclusive to questions.
On the moderation overview however, 'best answer = no' literally extends to any content type that doesn't have a best answer, as well as questions that don't have a best answer.
If you'd like to see a list of questions without a best answer, you also have to apply a filter 'content type = question' in addition to 'best answer = no'.
Hope that clarifies things!
View original