Hi there! 
I would love to set up a Insided > Slack integration using Zapier. I want that whenever a new idea is posted in the ideation section Zapier sends a Slack message in a specific channel. 
When I'm creating the Zap there is no "idea" option for topics. Any suggestion on how to make this work?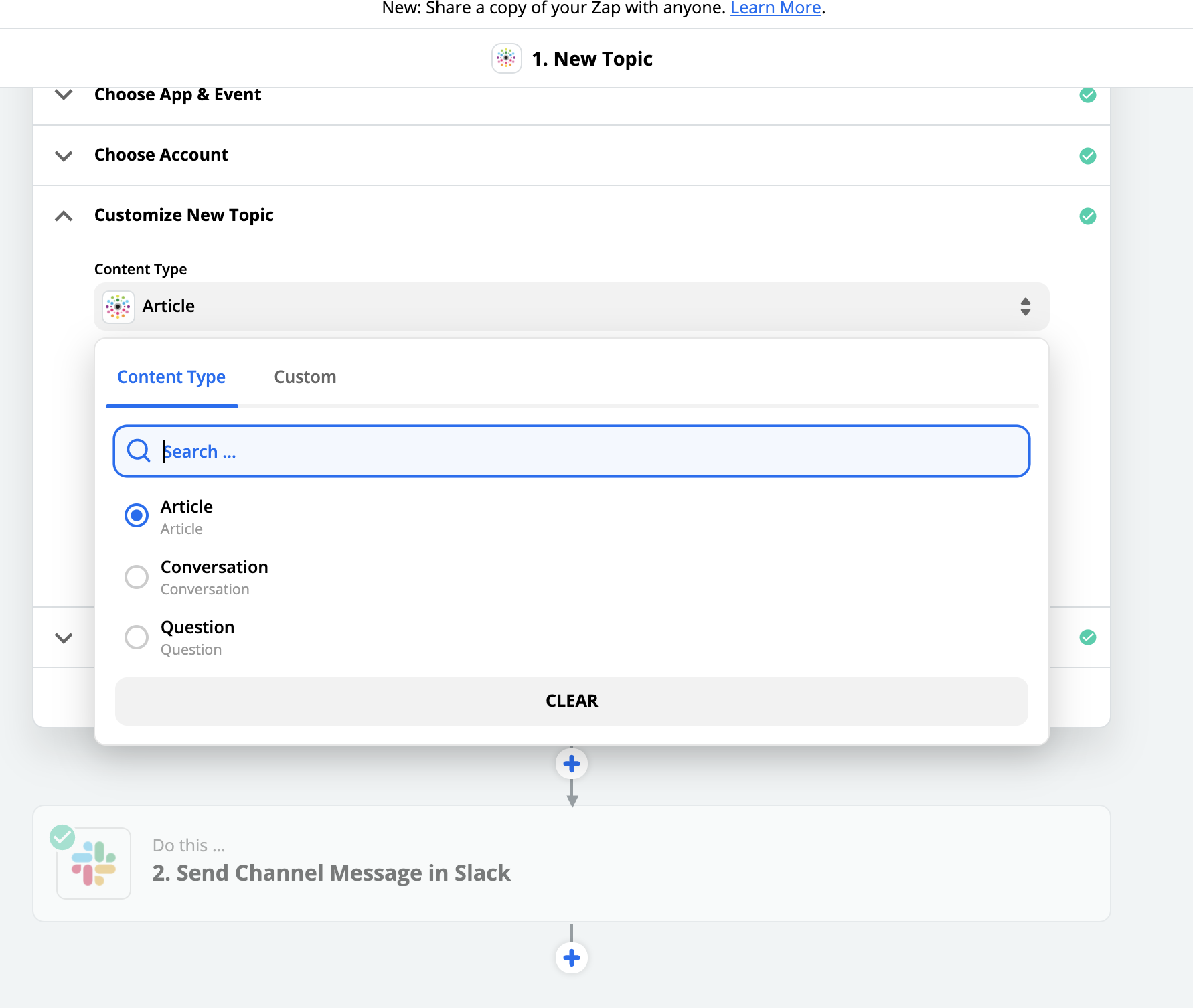 Best answer by daniel.boon 28 August 2020, 15:48
Hey @Fescholz - great that you want to set this up!

You can use the category filter on the new topic trigger (select your ideation category) to set this up
.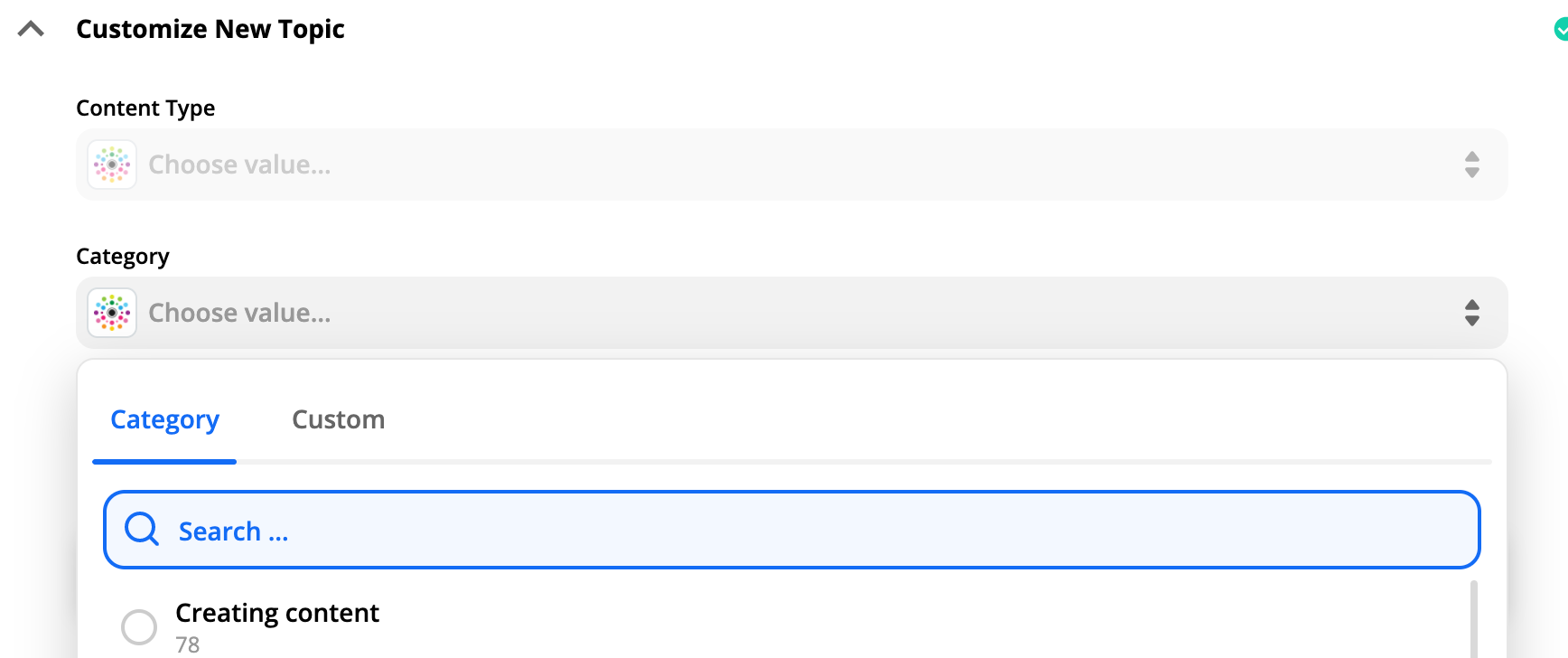 Once we launch our new ideation module, we'll also have a dedicated 'Idea' content type that you'll be able to use.
View original