Hi all !
I hope you are well!
It seems that on the Community Deezer FR and Deezer EN the number of likes decrease.
For example the user Dajerling was about 87 likes last week and today he has just 47 likes
Why? Is that a bug?
I didn't find any subject about this on your Forum.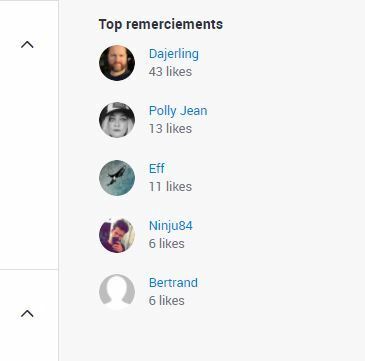 Have a great day !
Best answer by Shane 15 November 2017, 11:18
Hey Gaëlle,
This widget shows the most likes from the past 7 days, so it must be that Dajerling has gotten a lot less likes in the past 7 days than he had in the previous days. So this widget will fluctuate and will update daily.
I hope that answers your question
View original