Hi there,
we've just realised that you can't open a topic if the title only consists of emojis, neither front- nor backend.

If you open it, you get the "Page not found" error. We figured that this is caused by insided not recognising the emojis as part of the title in the url

Is there anything we can do to be able to reply?
Best answer by Shane 26 January 2018, 14:43
Hi Anja,
Ah I see the issue, this person was using native emojis from their phone, and these must save as special characters. Special characters are stripped when creating the topic URLs and there needs to be text in the URL before the topic ID, and because there isn't its causing this corruption.
If you created a topic with emojis from our platform, the emojis would appear as just text in the title and in the URL: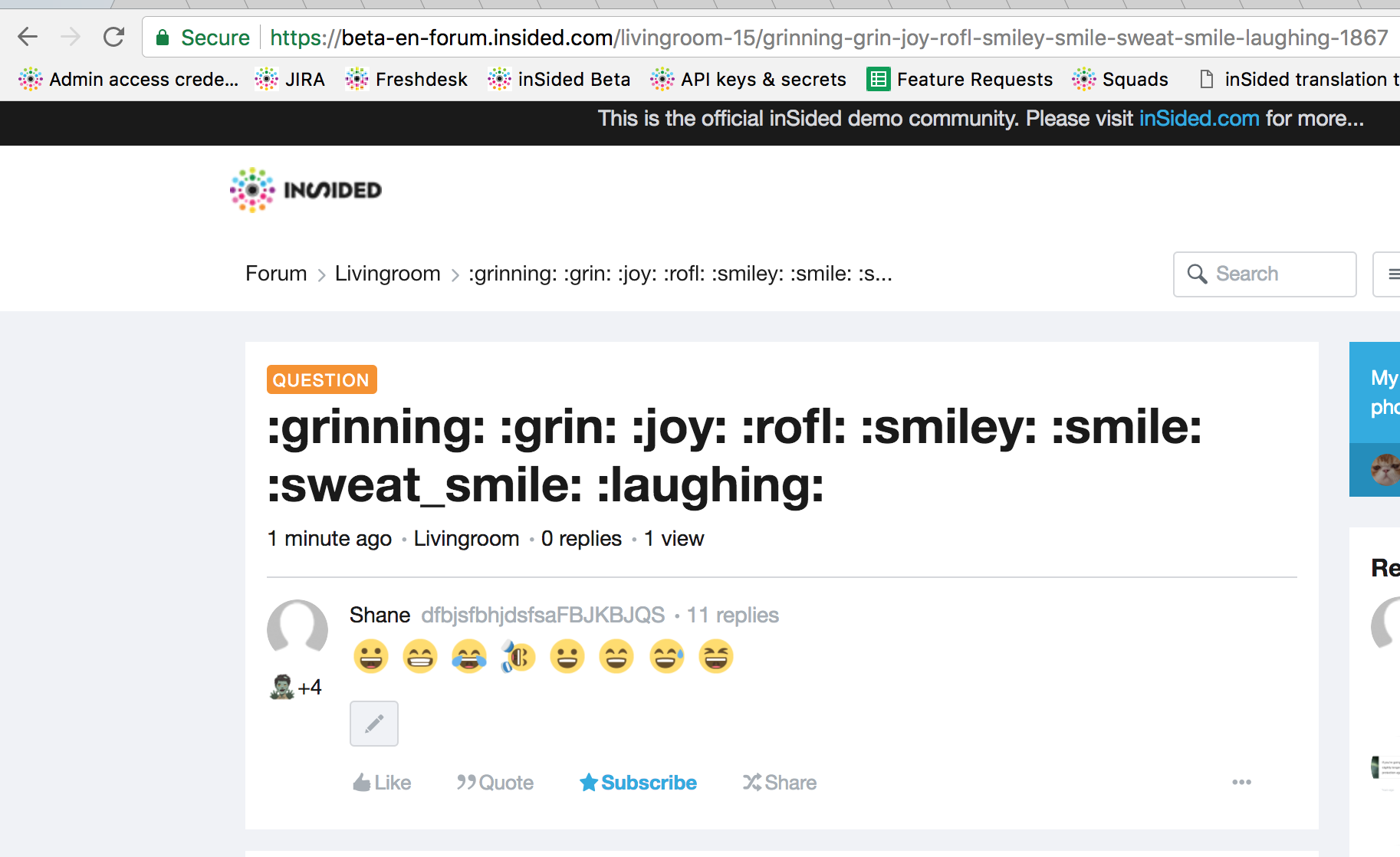 But we will fix this topic for you, so that you can respond to it!
View original