A request and a question:

Is there a reason inSided sends a Zendesk ticket reply that doesn't contain the content of the original request? I find this super annoying as it lacks any context and makes it challenging to track existing requests over time. Example: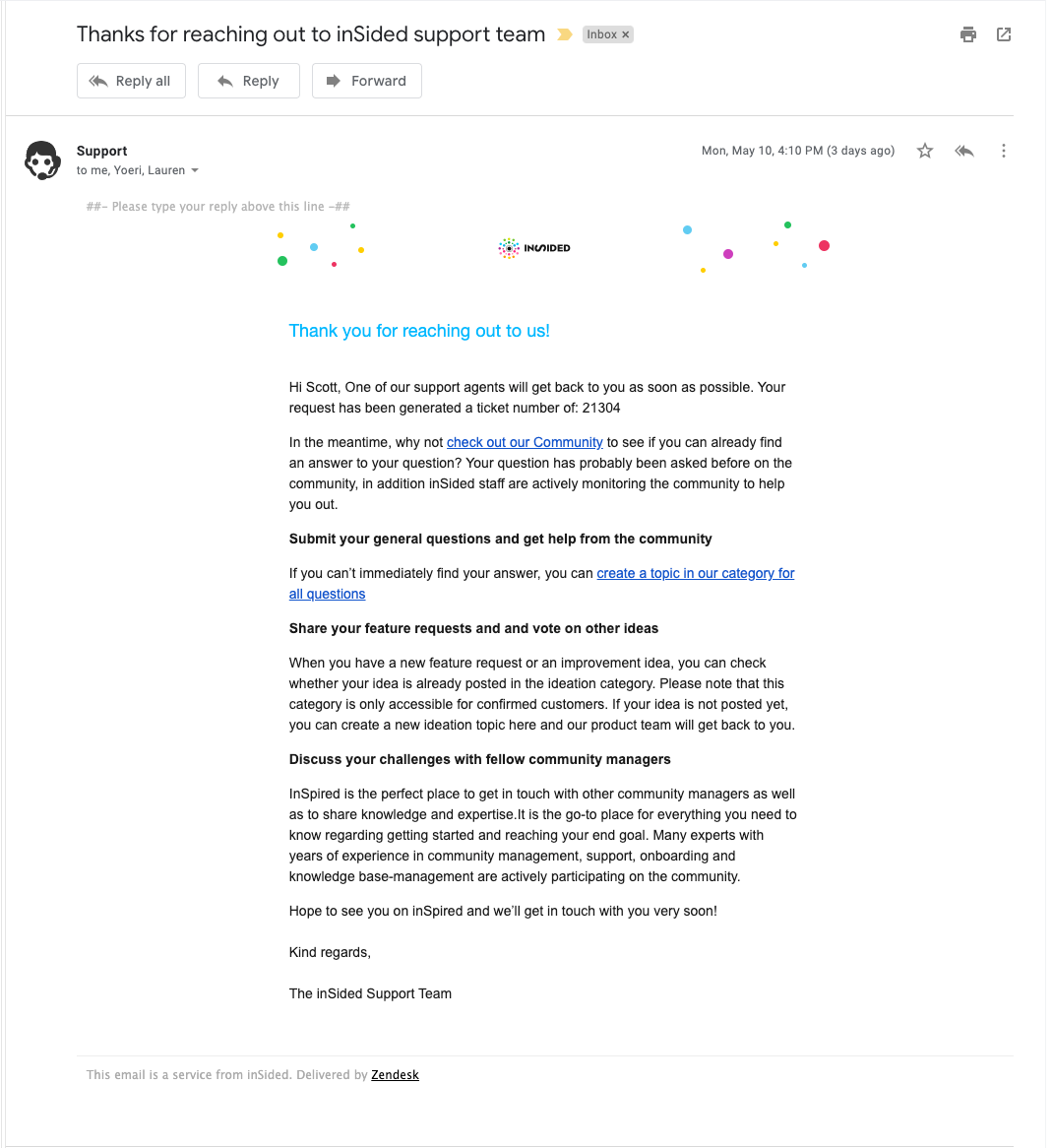 We have found support to be a bit slow in responding sometimes. Is there a support SLA on the inSided side that we should be lining up with to better manage expectations on turnaround for tickets and requests?
Best answer by Jeanie Lee 14 May 2021, 14:54
Hi Scott, 
Thank you for pointing out how we can improve our Zendesk notification! I've brought this up with our support team, and we want to improve the notification. Right now, we have the notification placed on a default setting and are looking to change this, based on your feedback. 
As for support SLAs. Documentation on our Service Level Agreement can be found here. we have a 24 hour response time (minus weekend + public holidays). 
View original