Why aren't all timezones available being displayed in the event's timezone drop down list? I'm looking for UTC - 03:00 and I can't seem to find it.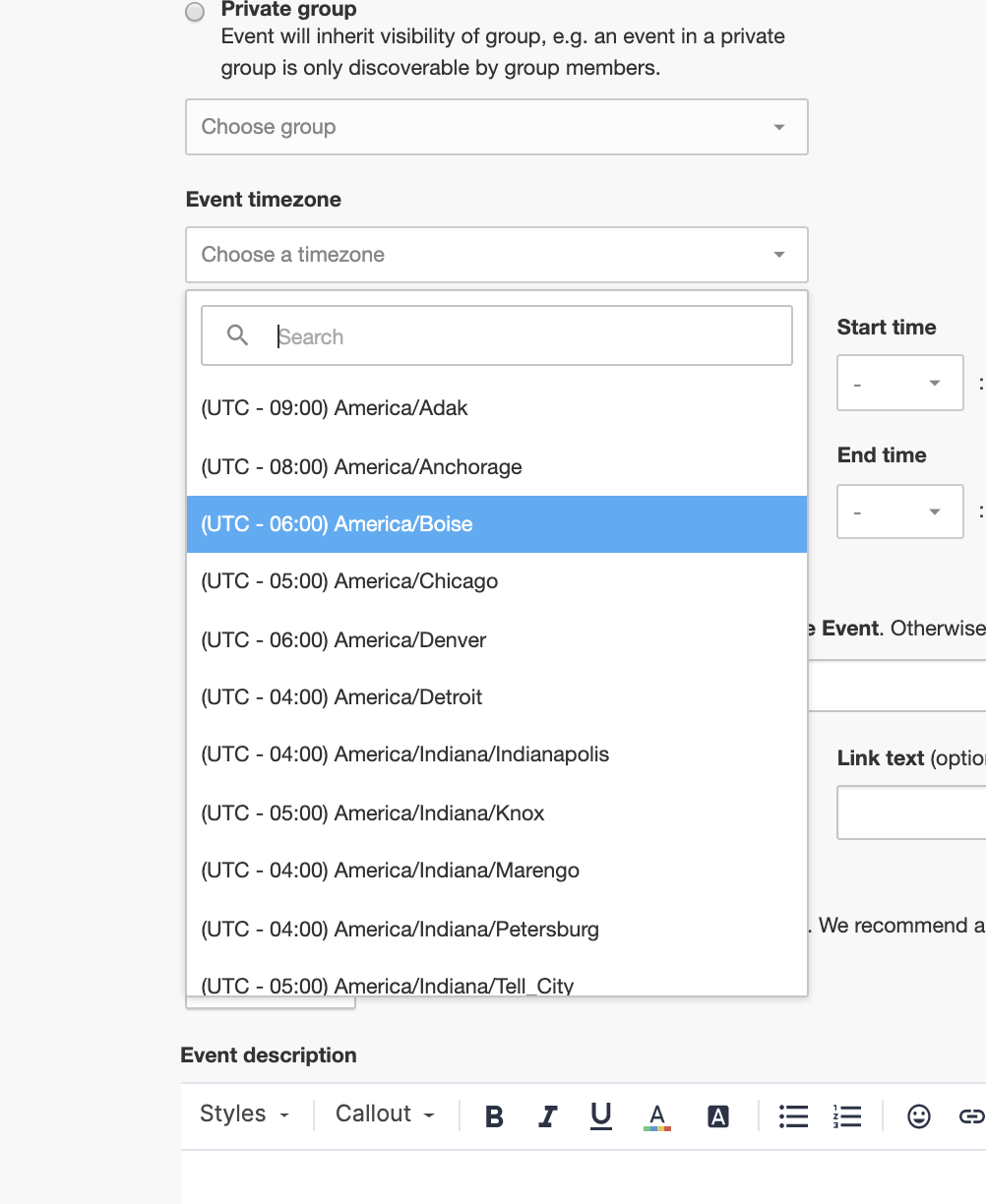 Best answer by Julian 29 May 2020, 16:38
Hi,
I have spoken to colleagues and the reason for this is that we mainly have customers in EU & US timezones, if we were to include all the list would become very long.
Having said that, we are happy to include this timezone in the list, also any other timezone which you think should be included. That is no problem for us at all.
View original