Hi all!
I was trying to publish a post in our
FR Deezer Community
and when I click to create post I received this message "Error Message - CSRF"
Do you know what is this about?
Thank you!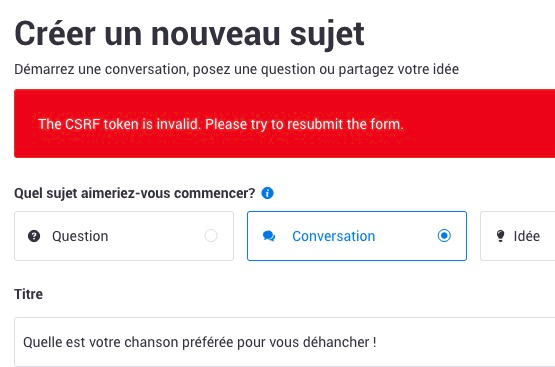 Best answer by Shane 11 January 2018, 16:33
Hey Mafe!
This is an error message which pops up occasionally unfortunately
we have investigated it but it seems to be a very complex technical issue which is popping up at random for different actions. If you refresh the page it will disappear and you will be able to publish the topic.
We are parking this for now as we've spent quite some time on it and been able to significantly reduce its occurrence, but not completely.
View original