We're setting up the SFDC<>inSided integration; however, if the new member doesn't exist as a Contact in SFDC already, then no data flows through. Therefor, I'm trying to set up a Zap (via Zapier) to:
Check if a Contact exists in SFDC when a new user joins the community
If Yes, do nothing (engagement data will flow fine via the integration
If No, check to see if an Account exists...this is where it gets a little tricky, not sure yet what fields to map from inSided>>SFDC to check for this, would love any examples or suggestions

If Account exists, create a Contact under that Account
If Account doesn't exist, create an Account

After Account is created, create a Contact under that Account
I'm relatively comfortable in Zapier, but this is a more complex Zap w/paths so wondering if anyone else has done this and can share their Zap and/or tips. Thanks! cc @daniel.boon 
Best answer by Chris Anderson 9 July 2021, 17:02
I still have to do some final testing, but I think I have what I need
If it's helpful for anyone else, here's my Zap.
NOTE: The only issue to be aware of is that the Zap checks if there's a SFDC Account that matches what the user enters in their inSided profile in the "Company" field. If there isn't a match, the Zap creates a new Account in SFDC. I haven't fully tested this yet, but my assumption is that this will result in some duplicate Accounts (e.g., account is named "XYZ Company" in SFDC but user enters "XYZ" or "XYZ Co." which doesn't give an exact match, and creates a new account).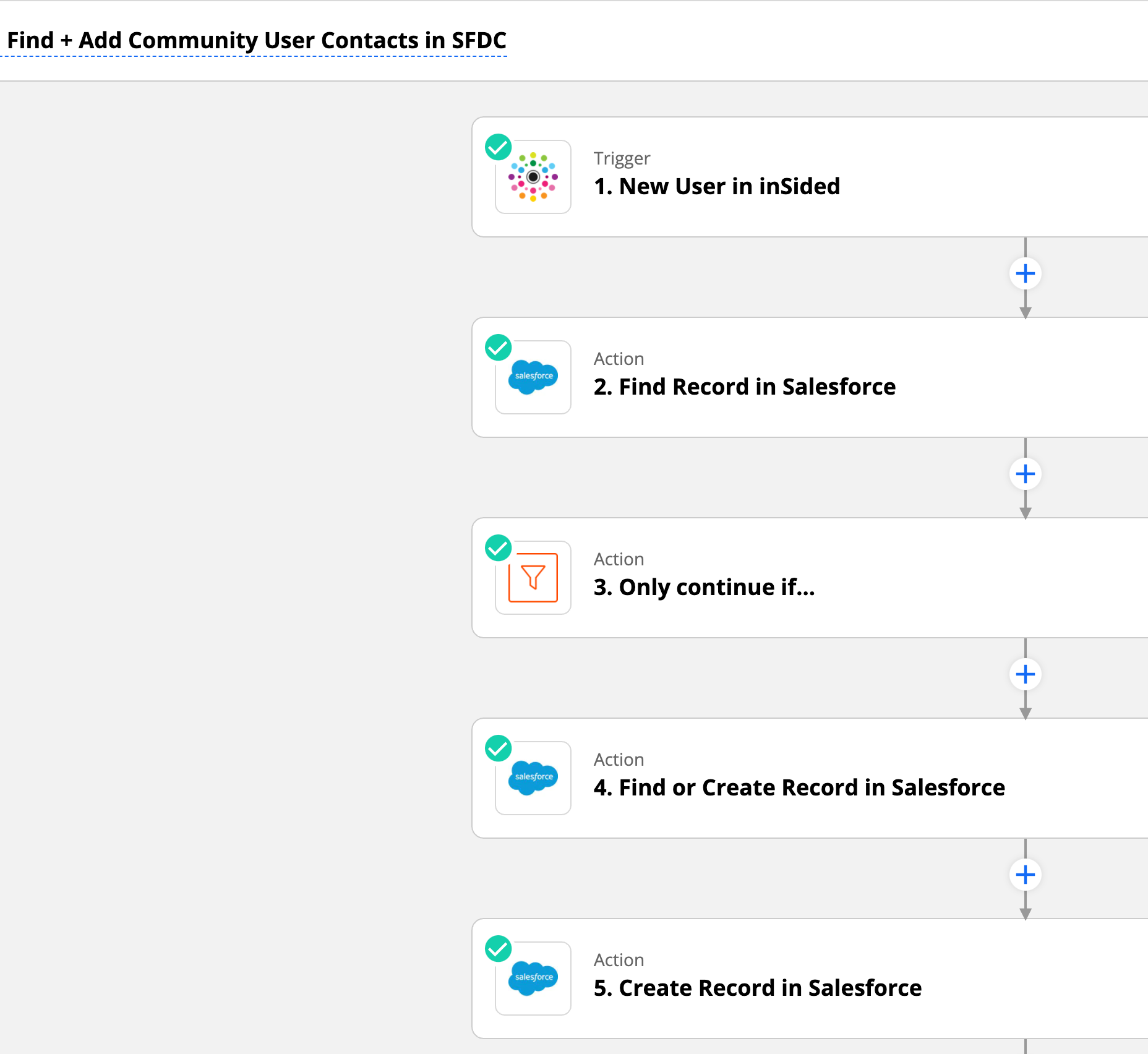 View original