Hi, I'd like to use the "active since last visit" in an email to users, similar to the updates from Insided.
The problem is, when the user is not logged in, the link doesn't show much.
Can I change the phrases on this page? I would encourage the user to login at least.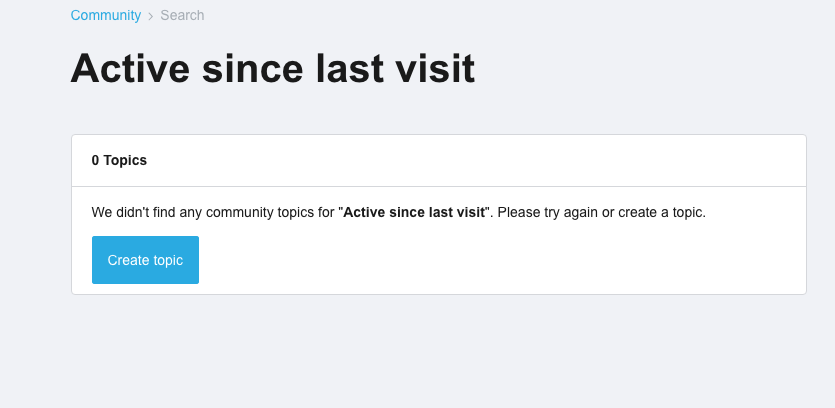 Thanks!
Best answer by Julian 30 July 2020, 13:09
Do I understand you correct that the link is visible on the last activity page, but not on the search results page? I cannot see it in the last activity page either, but maybe you removed it again…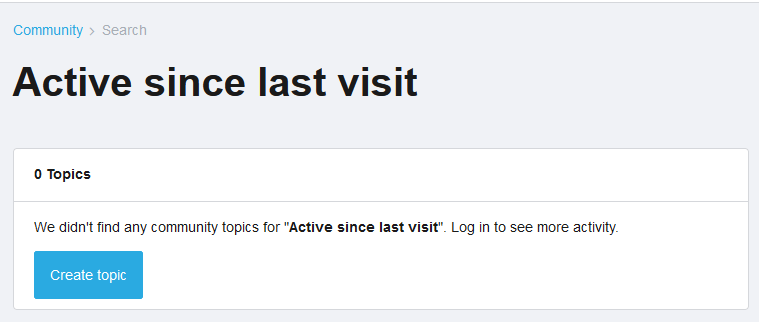 It could be that some pages allow html, while others don't. So this phrase apparently does not allow you to set a hyperlink on the search results page. You also have to bare in mind that this message is displayed to users who might are logged in already (e.g. if they search for something that does not exist on your community.
One thing that might work: You could change the last sentence to something like:
Tip: In case you are not logged in, you might see more results after a login.
This way the phrasing still makes sense on the search results page, also without the login hyperlink.
View original