Curious to know whether your members like your new community design? Or perhaps you just want to crowdsource your decision about whether to get your iPhone X in Silver or Space Gray? Polls let you offer a vote to your community members so they can make their voices heard.
 
How to create a topic with a poll
When creating a new topic (in Community or Control) click the three dots '...' → Poll. A Poll form field will be added below your topic description
Add your question
Add options (at least 2)
Type up your topic and hit 'Publish' when you're done.
Create New Topic - Poll option in Community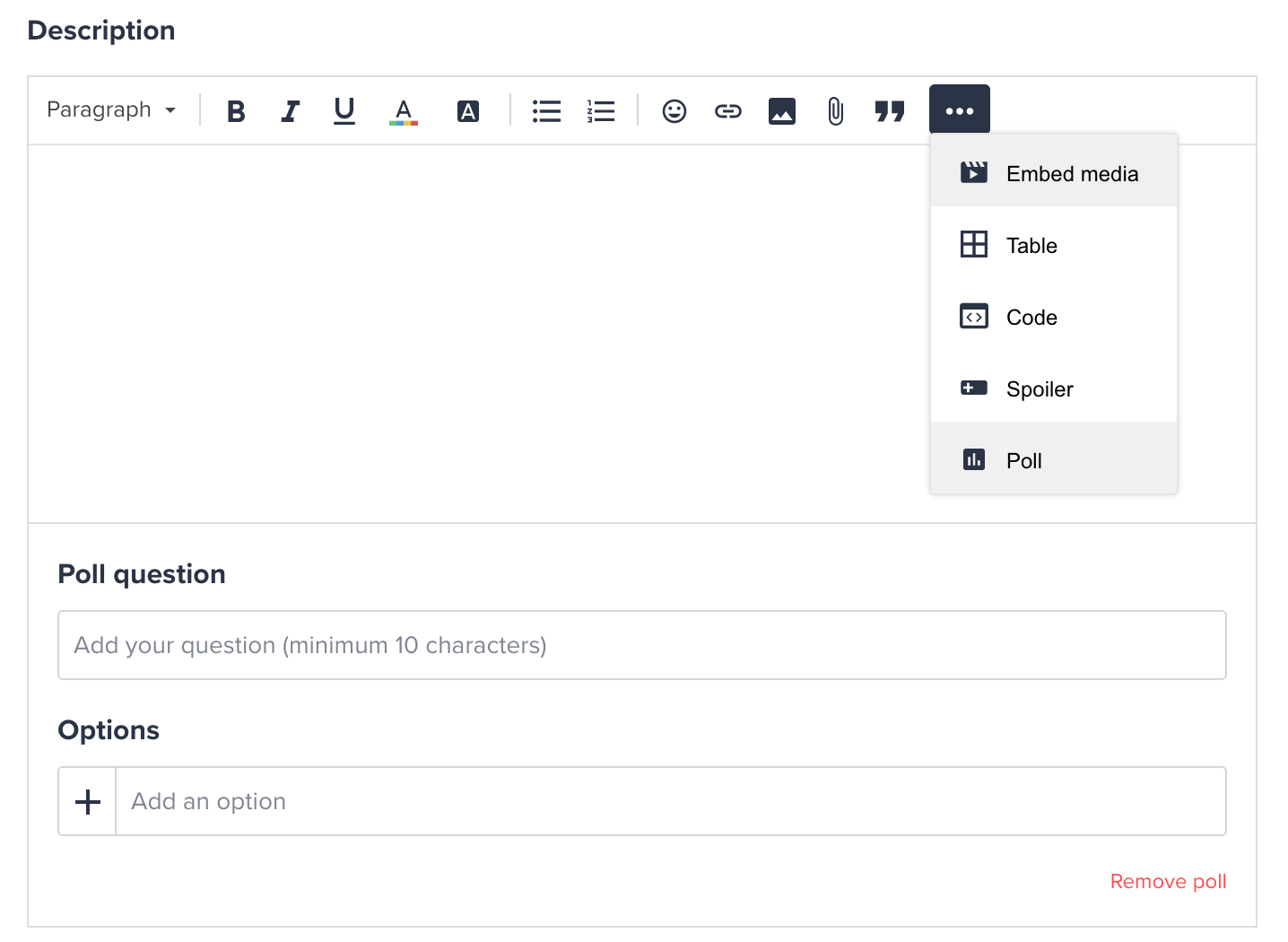 Create New Topic - Poll option in Control

Polls can't be added to existing topics. Also, once you've created a poll, it's currently not possible to add new options to it.

If you close a topic containing a poll, then members will still able to vote on it - the only way to disable voting is by trashing the topic.

You can only pick one answer in a poll. Choose wisely.

Any registered user can add a poll to a topic. How democratic!

Want to delete a poll from a topic? View the topic in Control, click 'Edit Poll', then (make sure you're certain, since this next step'll immediately delete the poll) click 'Delete poll'.

Accidentally made a typo in your poll? No sweat! View the topic in Control, click 'Edit Poll', correct the poll option, then hit 'Save changes'. You can also remove poll options (as long as no votes have been cast for that poll).