In Analytics, the custom date range option seems to be limited when trying for ranges that can run over a few years ( gets tedious when going for >3 years). The ability to type in or click on the particular values would help to quickly to the right year when needed.
Thoughts?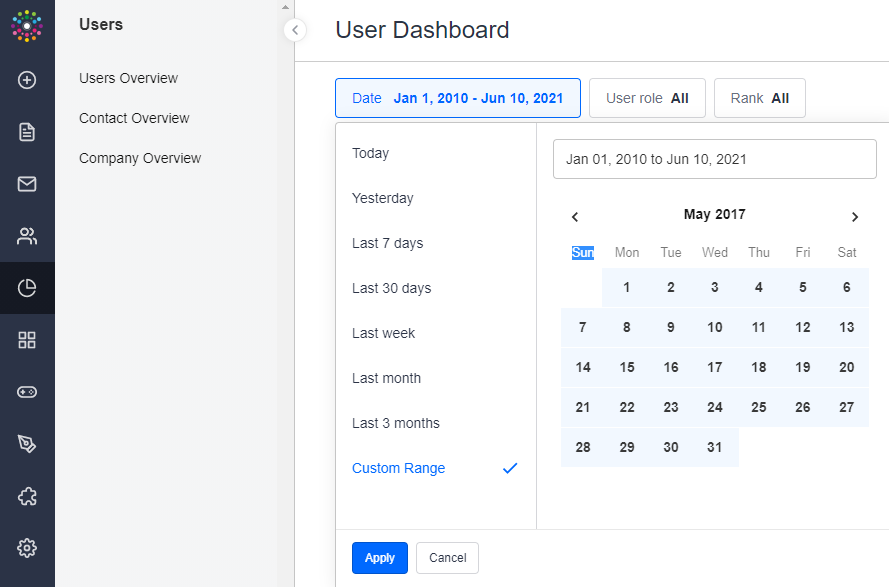 Best answer by Julian 15 June 2021, 09:49
Hi,
the solution to this might be easier than you think: You can simply type in and change the date range in the text field at the top. Then press enter, and the values you have entered will be applied:
Hope this will help!
View original