In the course of our inSpired Innovation Lab we hosted a series of roundtables. This topic includes the notes which were taken during our round table around Gamification. It included participants from Sonos, Simyo, Ziggo, Eneco, Consumentenbond and from Kindertelefoon. Below you can find all the notes.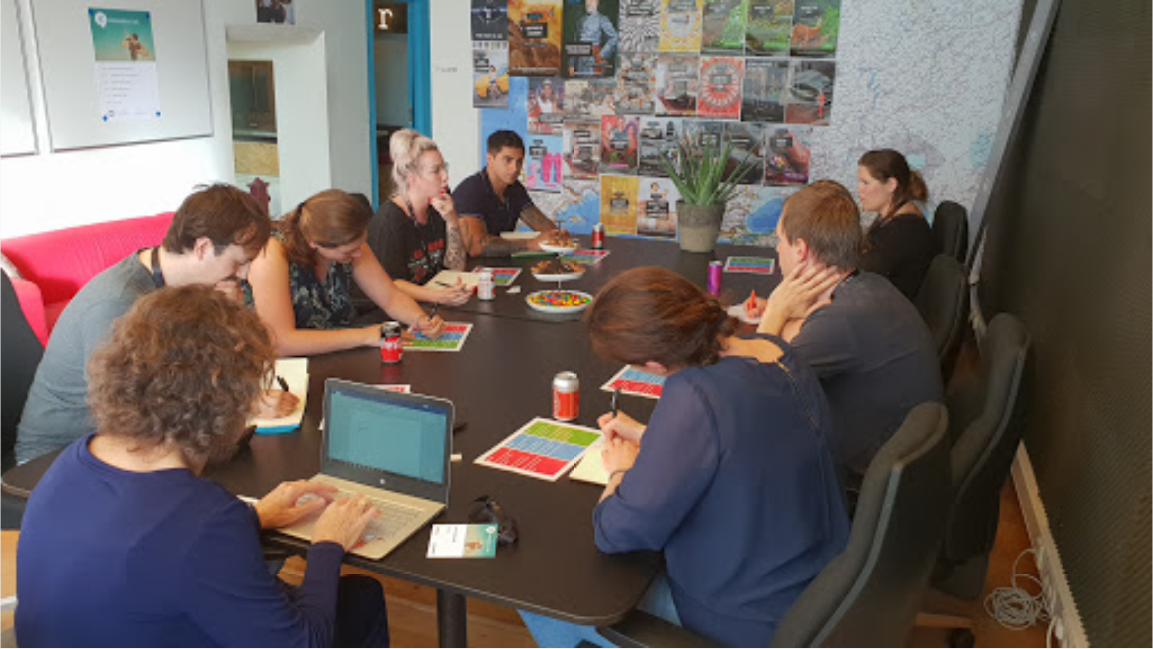 Badges
While the
Simyo community
gives out Badges for many actions, Angela mentioned that only their superusers seem to be interested in Badges. Ronald (from
Ziggo
) added that Badges should be focussed more on expertise. They hand out Badges when e.g. a user has posted 100 solutions, to show that they are truly knowledgeable users around a certain topic.
There seem to be two different approaches to applying Badges:
Focussed on general activity, a Badge can be giving simply for being active (commenting, starting topics)
Focussed on specific actions which are benefiting the community goal (posting solutions to questions)
On the Ziggo community (which is still using a custom template), a user can earn the "on a roll"-Badge by being very active within a certain month. The Moderators analyze the activity of their most valuable members by applying http://, and then hand it out manually. Note: Unfortunately, it is not possible to hand out Badges manually in our Branded Template (want this feature? Vote on this idea!).
What is the right amount of Badges on your community?
You should have a Badge for every subforum where users are able to start topics and post comments in (so e.g. not necessarily in the "News & Announcements" subforum). The more advanced your community (and it's group of superusers) is, you should also add different levels of Badges. Angela advised to use smaller levels for Badges as well, so that not just the top users have the chance to receive one.
Which rules should be applied?
First of all, it is very important not to tell the users exactly how they can achieve a Badge, otherwise they will abuse the system to earn Badges. Secondly, you should always build the rules around the amount of activity in a subforum, as often some subforums are way more active than others. You can take this as a general inspiration:

Other ways to activate users
Angela mentioned that her team uses Post Field Analysis in order to learn which users are very active and knowledgeable. It is important to learn as early as possible which users have "potential" - you could e.g. contact them via private message and thank them, but also offer assistance should a user need some extra information on a specific topic.
Ronald mentioned that they have a bi-weekly call together with their superusers, in order to discuss but also to get a more closer relationship with their most valuable users. On the Eneco / Toon community, they also made positive experiences with a "question hour" where Developers and Moderators are available. The Kindertelefoon community also offered a Q&A with the police once. Sonos however is focussing more on activating the power of their superusers.
Unfortunately, the time already ran out so that various other items around Gamification left undiscussed. I can imagine that some might want to continue the discussion around ranks, notifications, and other ways to stimulate your users. Feel free to leave a comment here with your question / tip / suggestion, or simply start a new topic! :)
Tip for further reading:
Gamification – Best practices
Cheers,
Julian