This is one of the learnings that Ditte (Community Manager at Sonos) shared during the roundtable 'getting started with superusers' at the inSpired event. In this article, we will cover some of the most interesting topics that have been discussed, so that everyone can learn from these and bring them into practice. Should you have your very own tips & tricks, then don't hesitate to add it to the comments!
Over the course of two roundtables, 16 representatives of 11 different companies discussed their own best practices around superusers. Ditte guided them during the sessions with her extensive knowledge in finding, nurturing, growing ánd rewarding this very special group of users. She even revealed why she introduced her own 'beer rule' in her job as a community manager!
Use your superusers' super power
The first roundtable started with a lively discussion about the personalities of superusers: Make sure to align the 'type of super users' with the goals of your community. If your main concern is realizing call deflection, you need different superuser than when your goal is focused on brand awareness. If you like to deflect calls, you need people who are passionate about helping out, who like to know all the details of your product and like to learn. For the purpose of brand awareness you need users who are passionate about your brand, talk positively and create more engagement on your community.
Superusers are special, but rules are rules
The different "personalities" of superusers quickly lead to a debate on their behaviour. After numerous anecdotes from everyone at the tables about super users who step out of line, go missing or simply go rogue, Ditte emphasizes that it's OK to disagree with your superusers: "They will be your most valuable source of feedback for both your community and organization. However, the behavior can definitely cross lines and be in conflict with your community rules." Ditte advises to crack down on some toxic behavior by banning users, if necessary.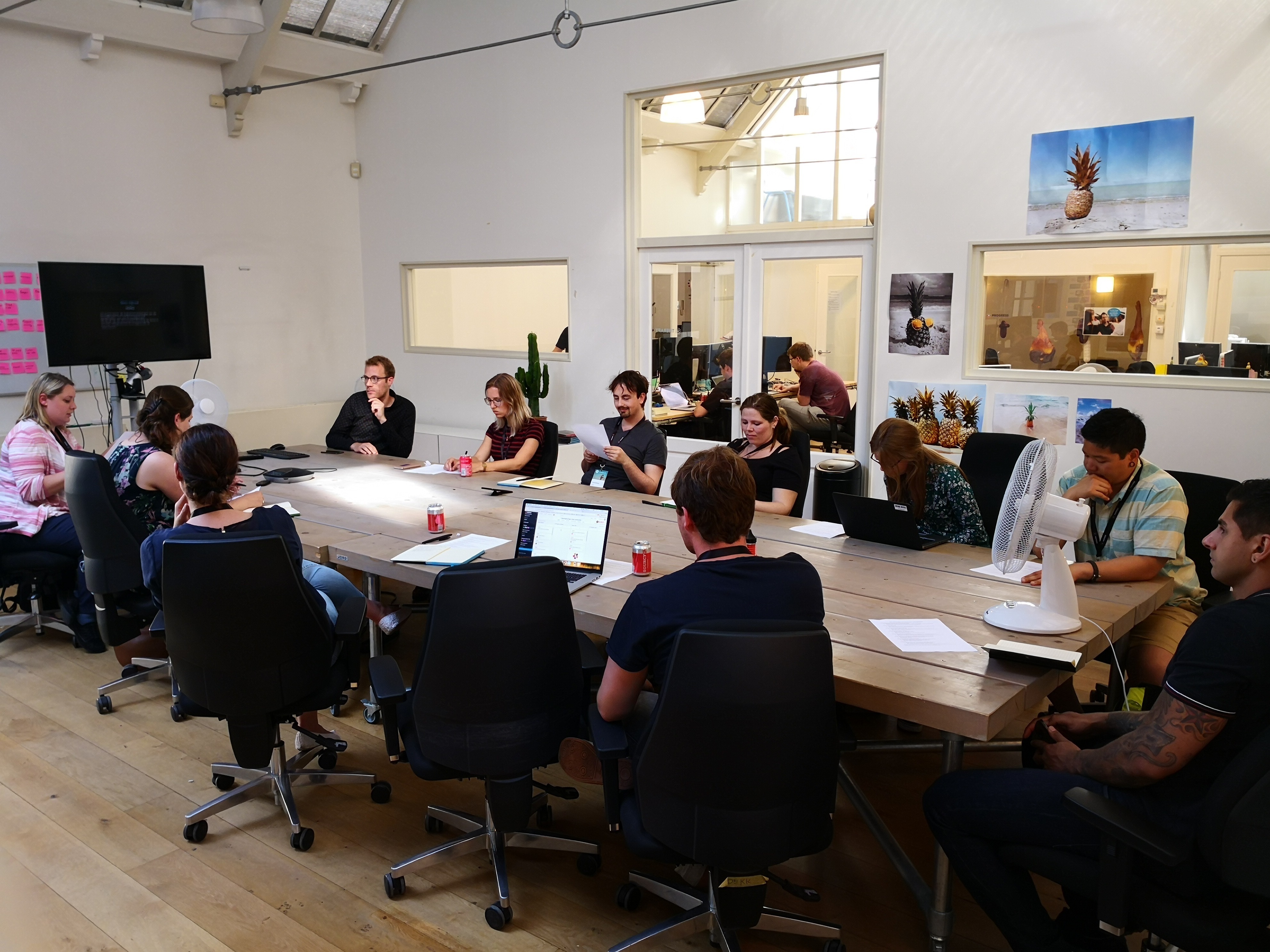 How to identify them
Another interesting topic is the recruitment of superusers. The main strategy employed by Ditte is finding superusers on the community itself. She is constantly on the lookout for people who publish the most interesting comments, those kind of users who are both thorough and knowledgeable. Her recruitment process can take up to six months - patience is key. She also swears by the "Beer Rule" a.k.a. "Would I like to spend time with this person?". Others mention great success in Facebook and other social media channels as a source for potential superusers. Look for people who are commenting in a constructive way. Transferring people from these media to the community can be really rewarding because you can grow their audience and your community at the same time.
inSided tip for further reading:
Superuser-spotting
How to give back
The final topic that included some very important findings was how to reward your superusers. While the budgets of the different communities are varying greatly, one thing everyone agreed on is to
never
make the financial aspect of your gift to a superuser visual (e.g. a €25 gift voucher). Most of the times, they do not have this expectation of a monetary reward anyways: Next to finding joy in connecting and helping with others, superusers generally crave access to information and to areas of the organization that are out-of-scope for most people. Use this to your advantage by being transparent and rewarding them with information. Your (and your colleagues') attention, an invitation to events, focus groups and expert chats also go much further than physical gifts.
Don't miss Ditte's one-pager about superuser management that is attached to
this topic
.
Also, please let us know what aspects of superuser management we missed during the roundtable which you would like to elaborate on with your fellow Community Managers and Moderators. Some inspiration for additional topics around superusers we could think of:
Is there an end to being a superuser? When do they loose their special rights?
My superuser has become inactive. How can I fix that?
How can I make sure that the sensitive information we share with superusers stays with them?
Of course you are always invited to
start a new topic
in this subforum, so that we can discuss all your worries, dreams and wishes! 🙂