Starting out with the OVO Community was a challenge for sure. We were first timers, never done anything like this.
So how did we tackle getting the community up and running with a well established customer base?
To start, we knew we needed to engage people that we had a good idea would be interested in at least the concept. We offer customers an online discount for managing their account online, so these customers were an obvious choice to target with our first communications. We already know they like to manage things online, therefore are more likely to want to get help/self serve online.
Secondly, we were lucky enough to have a research community that was already up and running which we knew had engaged OVO customers ready and willing to support us.
Last but not least, our social audience. Again, these customers fit right into the target pot for launch. Anyone in a social space, again more likely to want to self service, and also gives us more chance of someone sharing this, driving awareness of the forum.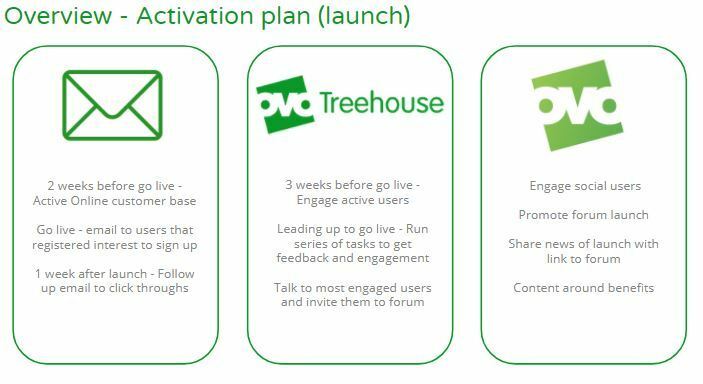 We are now 8 months in, we have 2600 users, 2 superusers and a pretty engaged community. The future is exciting, we just launched a second community for our Boost Power brand and also are exploring how we can migrate the Treehouse research community into our main forum to increase the number of customers able to get involved in research and manage the community as one. We have a long way to go, but the road ahead is exciting.
It would be great to hear from others about this! What was your activation plan? What did you learn from it?
Darran